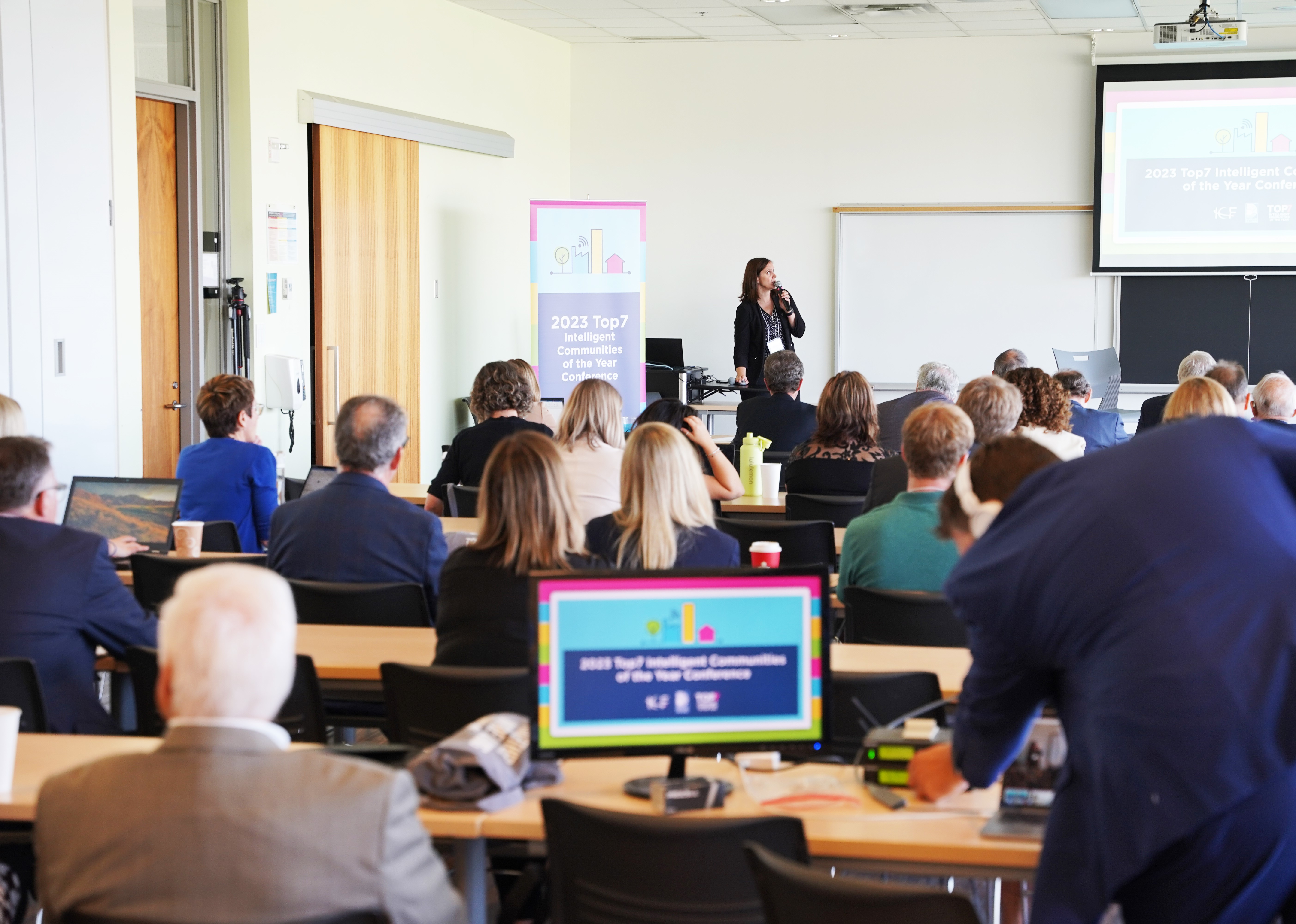 Posted on Wednesday, June 21, 2023 10:56 AM
Whitby, Ontario – Durham Region has been named one of the top seven global Intelligent Communities of 2023 by the Intelligent Community Forum (ICF).
The announcement marks the 21st annual top seven list and comes following the 2023 Top7 Intelligent Communities Conference hosted by the Region of Durham, in partnership with ICF.
ICF recognizes the world's leading municipalities that are successfully using broadband deployment and use, workforce development, innovation, digital inclusion and advocacy to...
Posted on Thursday, September 28, 2023 09:42 AM
Whitby, Ontario – The following statement is being issued on behalf of John Henry, Regional Chair and Chief Executive Officer for The Regional Municipality of Durham:
"On (September 30), we will recognize the third National Day for Truth and Reconciliation—a day for Canadians to reflect on the tragic history of the residential school system; to honour the children who never returned home; and to recognize the ongoing impact of residential schools on survivors, their families and communities.
Last...
Posted on Tuesday, September 26, 2023 02:39 PM
Whitby, Ontario – On September 21, the Durham Agricultural Advisory Committee (DAAC) successfully hosted its 21st annual farm tour at Carncroft Farms and Swain Beef. The tour highlighted the contributions of agriculture to the Regional economy, the realities of farming, sustainable environment practices employed by farmers and the high-quality of locally-produced food. Participants also learned about Durham Region's vital agriculture industry through presentations, hands-on demonstrations and...
Posted on Tuesday, September 26, 2023 01:31 PM
Whitby, Ontario – The Regional Municipality of Durham has selected Blue Door as the service operator for the Beaverton Transitional Supportive Housing residence, through a comprehensive Expression of Interest process. With experience launching, operating, and scaling four transitional supportive housing programs, Blue Door is a longstanding registered charity that offers more than 10 innovative and collaborative housing, employment and health programs aimed at addressing the root causes of...
Posted on Tuesday, September 26, 2023 10:00 AM
Whitby, Ontario – The province has announced new legislation that will enable municipalities to support the building of stations along new GO train routes. This recent decision will enable The Regional Municipality of Durham to explore funding the up-front costs related to station construction for all four new stations along the GO Lakeshore East Extension to Bowmanville.
The funds used to cover the up-front costs (including interest) will be recovered via a Station Contribution Fee; a cost paid...