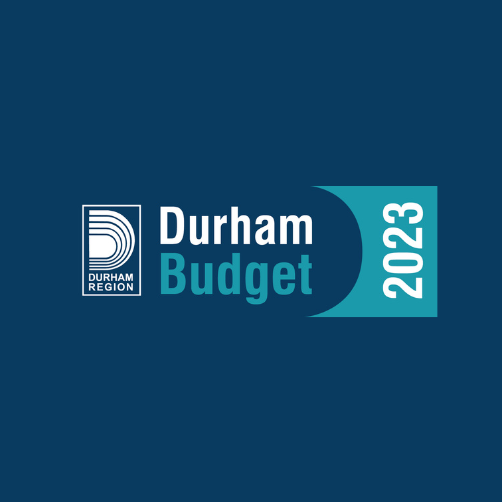 Posted on Wednesday, March 29, 2023 02:57 PM
Whitby, Ontario – Durham Regional Council has approved the 2023 Property Tax Supported Business Plans and Budget.
The 2023 Property Tax Supported Business Plans and Budget totals $1.9 billion in gross expenditures, requiring a 2023 tax levy of approximately $817.4 million. This represents a proposed net property tax increase of 5.2 per cent, or approximately $153 for the average residential home with an assessed value of $483,100.
The Region is investing in critical frontline core service areas;...
Posted on Friday, May 26, 2023 09:18 AM
Whitby, Ontario – The following statement is being issued on behalf of John Henry, Regional Chair and Chief Executive Officer for The Regional Municipality of Durham:
"National AccessAbility Week is May 28 to June 3. This week is an opportunity to celebrate the individuals, organizations and communities working to remove barriers; helping to build a more accessible and inclusive future for all.
Durham Region is committed to creating welcoming communities that work toward creating equal...
Posted on Thursday, May 25, 2023 08:58 AM
Whitby, Ontario - World No Tobacco Day is on May 31, and Durham Region Health Department is reminding everyone that it's never too late to quit smoking—a habit that not only negatively impacts your personal health, but also has a global environmental impact.
The World Health Organization indicates that approximately 3.5 million hectares of land are converted for tobacco growing globally each year. This interferes with attempts to substitute tobacco growing with sustainable crops, contributing to...
Posted on Wednesday, May 24, 2023 08:39 AM
Whitby, Ontario – At a recent ceremony, Durham Region staff were presented with the Ontario Public Works Association (OPWA) 2022 Project of the Year Award in the Transportation, less than $2 million category for the Newtonville Road (Regional Road 18) Rehabilitation with Recycled Materials Project.
Newtonville Road, in the Municipality of Clarington, was the location for an innovative project that used recycled materials in road construction. The first phase of the project was completed using...
Posted on Tuesday, May 23, 2023 11:40 AM
Whitby, Ontario – This spring's test of the nuclear public alerting system, taking place from June 5 to 9, will be a bit different than previous years. As the system undergoes scheduled maintenance, the June test will consist of 34 individual short, five second siren alerts rather than a single one-minute test of all sirens.
The tests will take place during daytime hours, over five days, in the Municipality of Clarington and the City of Pickering.
On June 5, an auto dialer will call listed...