Local entrepreneurs invited to register for the North Durham Building Business Forum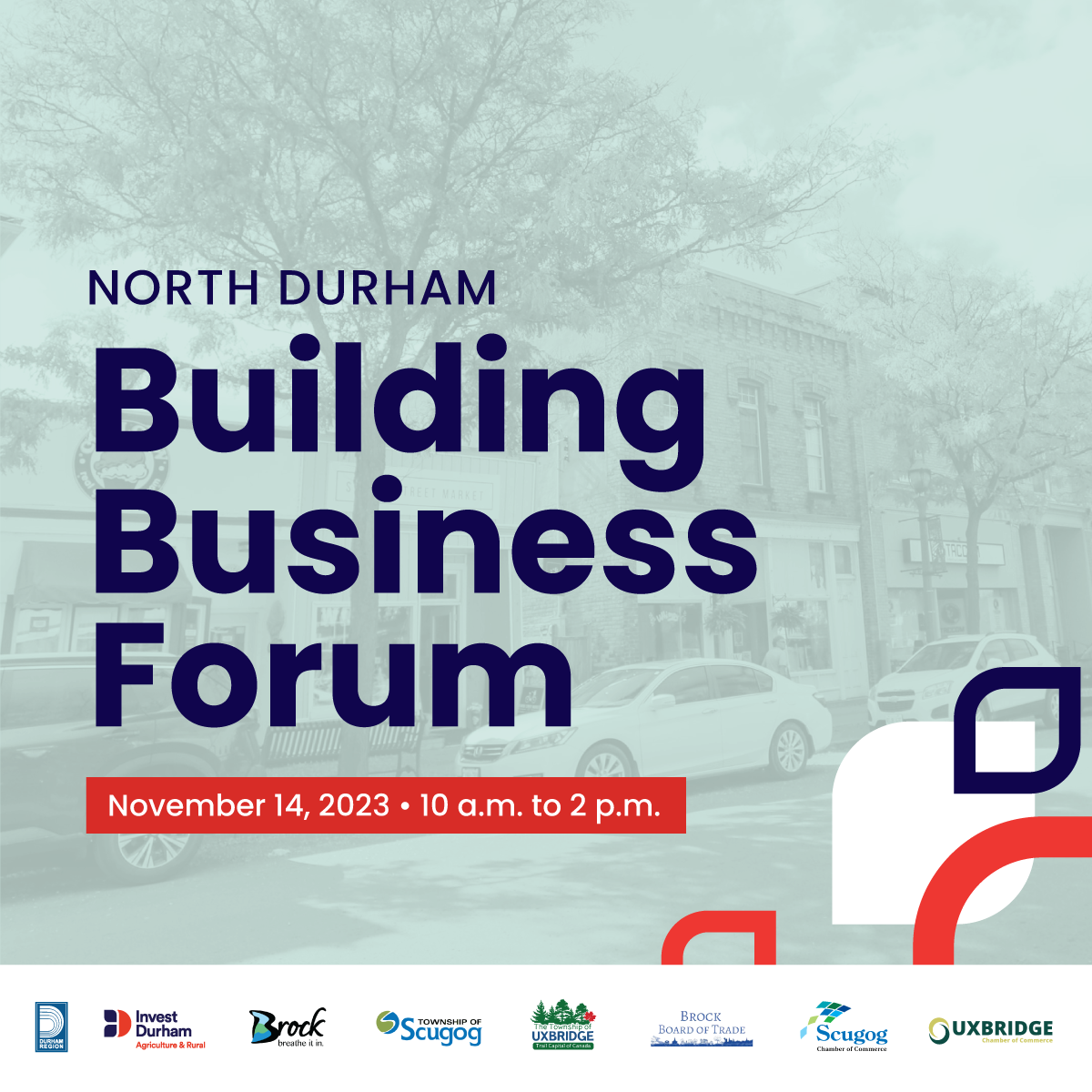 Whitby, Ontario – The Region of Durham's Economic Development Division (Invest Durham), in partnership with the Townships of Brock, Scugog and Uxbridge, are encouraging local business and entrepreneurs from Durham Region's northern communities to register for the North Durham Building Business Forum on November 14 in Uxbridge.
The forum falls within Do It In Durham Entrepreneurship Week—an annual week of recognition from November 13 to 17 dedicated to celebrating entrepreneurship in Durham Region—and is free for local businesses to attend, create connections, share knowledge, learn about available services and supports, and hear from a panel of fellow entrepreneurs on a variety of relevant topics.
When: November 14, from 10 a.m. to 2 p.m.
Where: Trail Hub (722 Chalk Lake Road, Uxbridge, ON, L9P 1R4)
Note: Registration closes on November 12 at 11:59 p.m., or when space runs out. Register to reserve your spot.
Through the North Durham Building Business Forum, Invest Durham and its community partners are aiming to create awareness of the various business supports available; and connect Durham's northern, rural communities with tools and services available in the southern, urban municipalities of Durham Region.
Invest Durham is committed to supporting local business growth in Durham's northern communities by providing supportive services and creating connections. The North Durham Building Business Forum is a direct action identified within the Region of Durham's Growing North Durham Plan.
To register, visit NorthDurhamBuildingBusinessForum2023.eventbrite.ca. To learn more about economic development initiatives in north Durham, visit InvestDurham.ca.
– 30 –
For media requests, please contact CorporateCommunications@durham.ca.