Roadway line painting operations are currently underway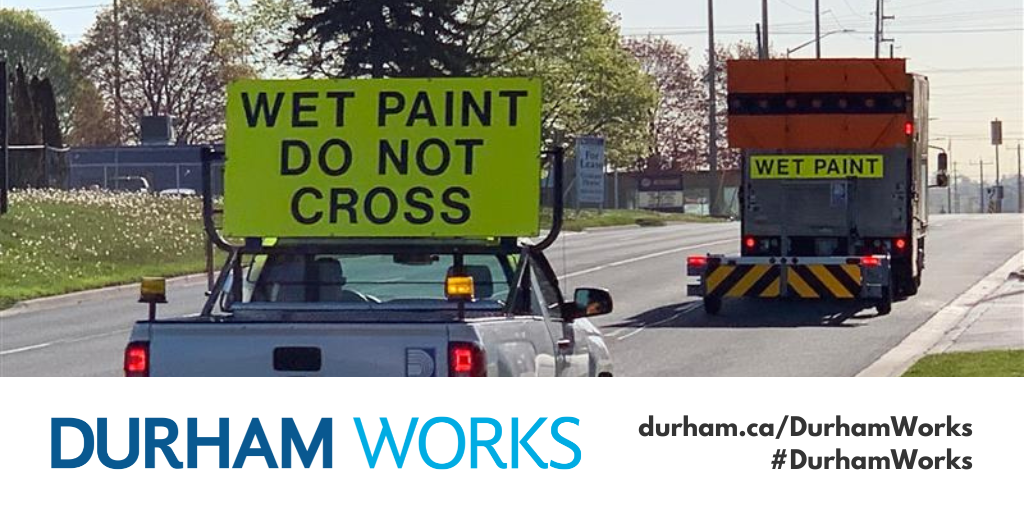 Roadway line painting takes place on weekdays between 8 a.m. and 5 p.m. until November. Line painting on roads is an important road safety feature. Line markings are used to define lanes and guide traffic on roadways, as well as provide guidance to motorists, cyclists and pedestrians about allowable or prohibitive maneuvers.
Line painting is a moving operation that progresses at reduced speeds to ensure the proper application of road paint. Follow-up trucks travel behind the trucks applying the paint to act as a buffer and allow sufficient paint drying time.
Drivers are asked to please be patient, exercise caution, keep a safe distance back from follow-up trucks, and do not attempt to cross freshly painted lines. Driving on freshly painted lines can cause damage to vehicles and compromise the quality of the paint.
For more information about line painting operations in Durham Region, visit durham.ca/LinePainting.