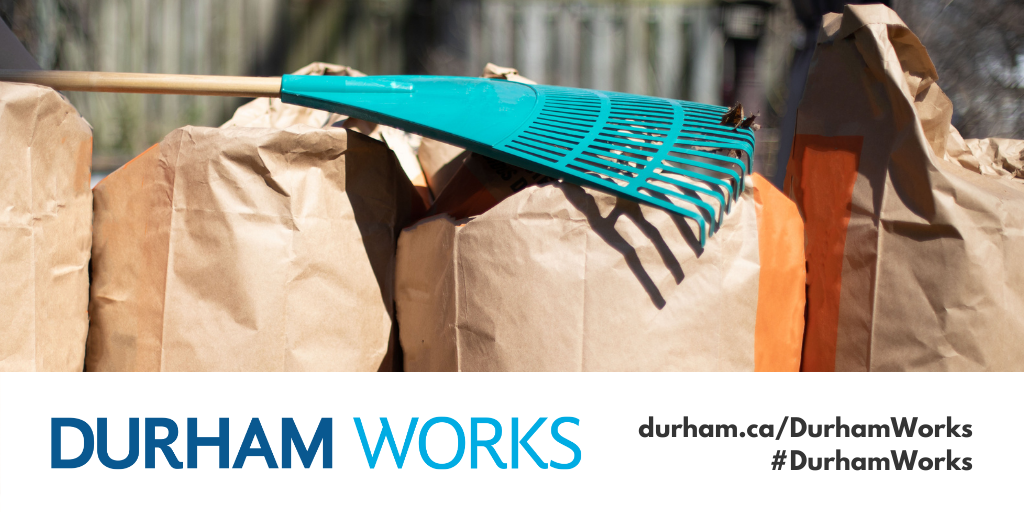 Posted on Friday, April 09, 2021 10:32 AM
Seasonal leaf and yard waste collection is back in the townships of Brock, Scugog and Uxbridge, the City of Pickering, the Town of Ajax and the Municipality of Clarington starting the following weeks:
Town of Ajax – week of April 5
Municipality of Clarington – week of April 5
Townships of Brock, Uxbridge and Scugog – week of April 12
City of Pickering – week of April 12
Residents should check their collection calendar, visit durham.ca/Waste or download the Durham Region Waste App to see their specific...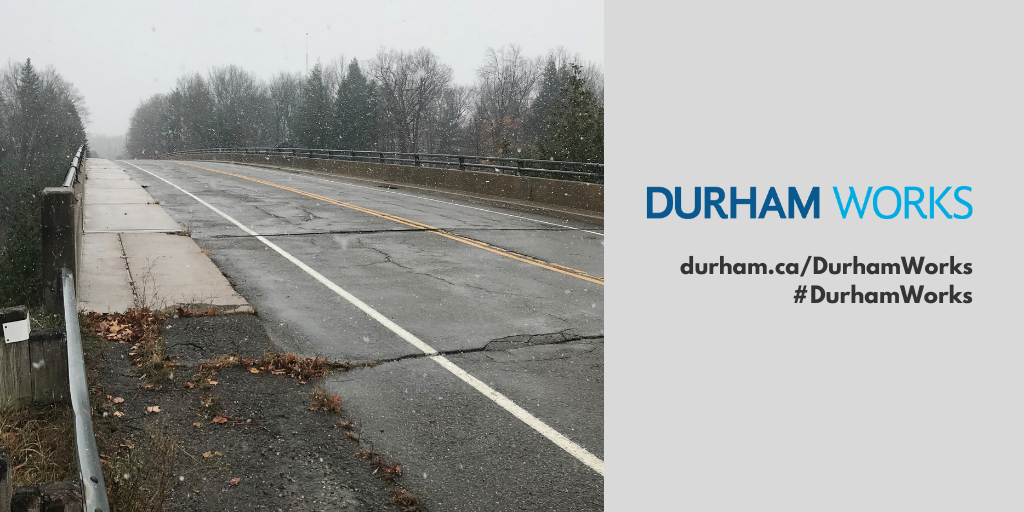 Posted on Wednesday, March 17, 2021 04:15 PM
Regional Road 50, between Concession Road 11 and Canal Road, in the townships of Brock and Ramara is closed to traffic until the end of October. The closure is necessary to safely remove and rehabilitate the existing Regional Road 50 bridge structure over the Trent Severn Canal. All traffic is being detoured to Highway 12.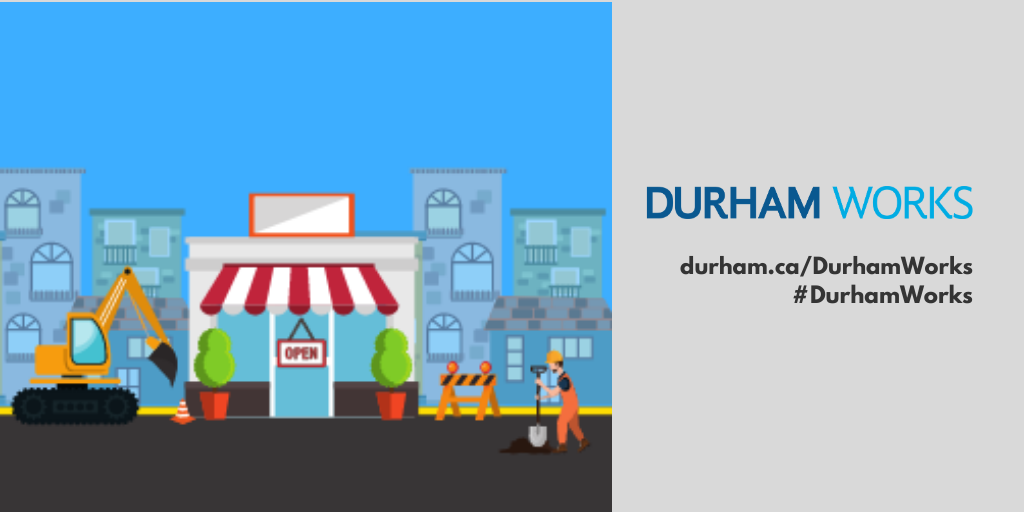 Posted on Wednesday, February 24, 2021 10:20 AM
Businesses in the area will remain open during an upcoming road closure at the intersection of Bloor Street East and Wilson Road South in Oshawa from March 1 to April 2. This work is part of the ongoing construction of the new feedermain on Bloor Street; and is necessary to replace aging infrastructure while ensuring residents continue to have access to safe, reliable and clean municipal drinking water. An overview of what businesses can expect during construction, and some tips on how to minimize...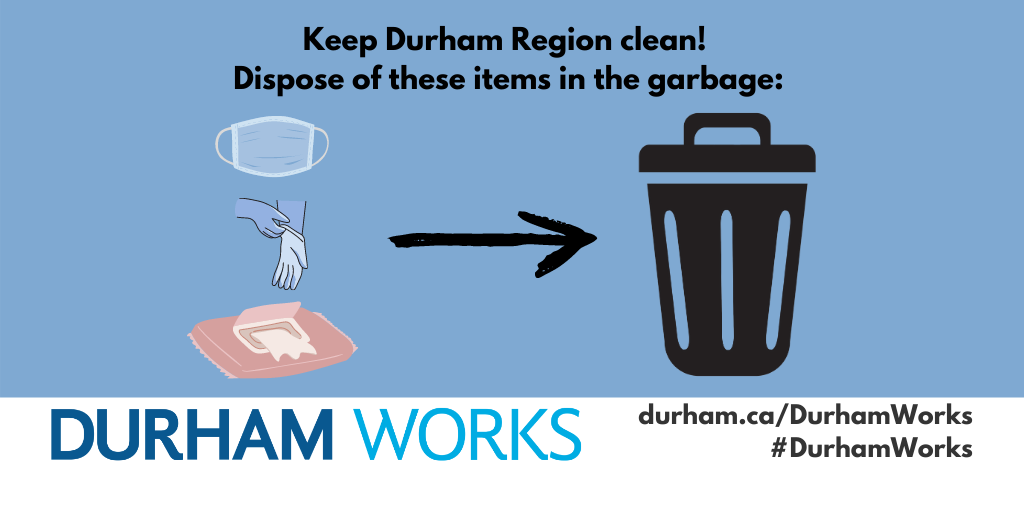 Posted on Wednesday, February 10, 2021 09:35 AM
With the use of personal protective equipment necessary during the pandemic, residents are reminded that items such as face masks, plastic gloves and sanitizing wipes should be disposed of in the garbage not on the ground, in the blue box or in the toilet. The increase in litter is having a negative impact on our wildlife and the environment. These items are also not recyclable. Flushing these items down the toilet can cause blockages in the sanitary sewer system. Please dispose of waste responsibly!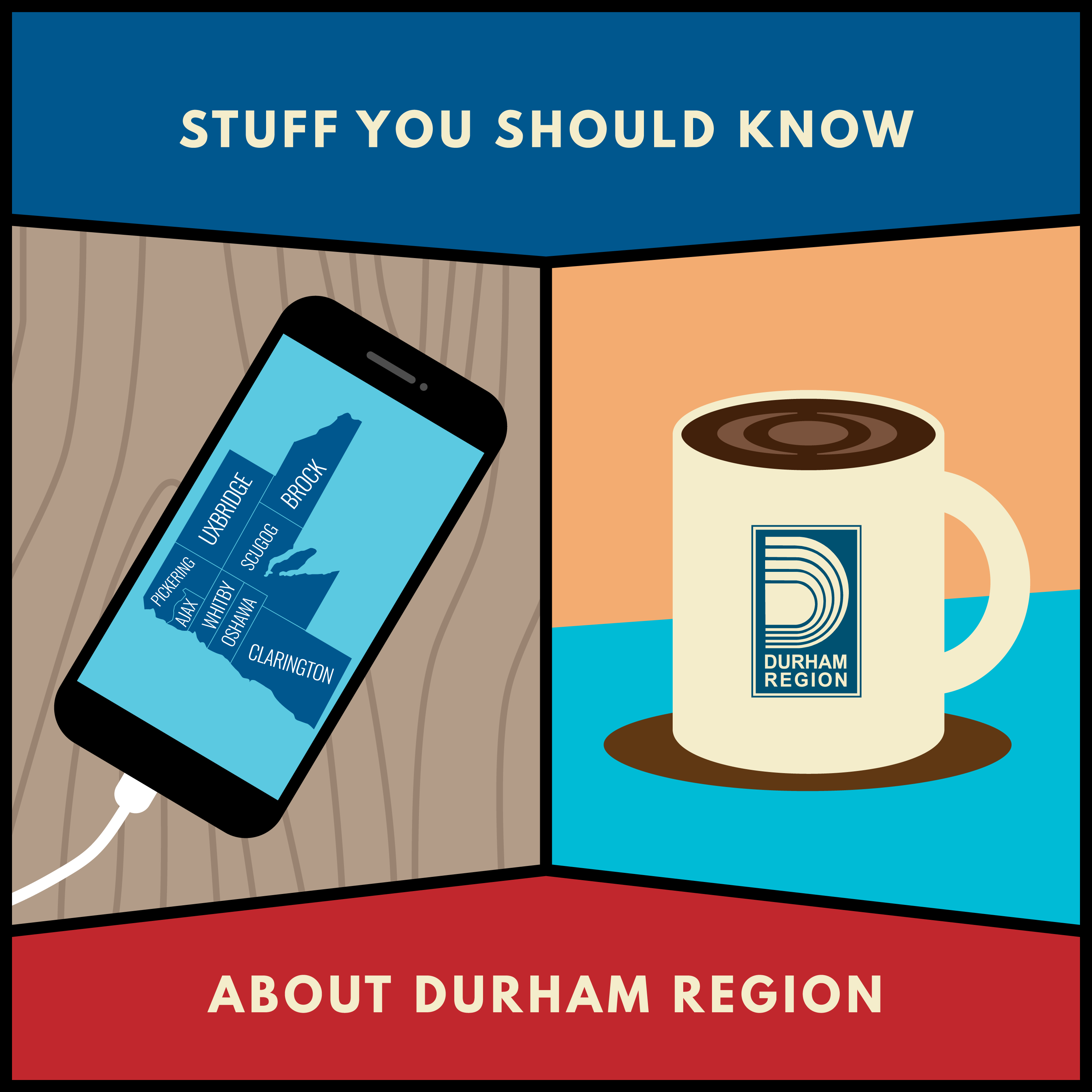 Posted on Tuesday, February 09, 2021 04:12 PM
What is it? How does it work? Why is it good for Durham Region? Commissioner of Works Sue Siopis answers these questions and more in the latest episode of Stuff you should know about Durham Region. This monthly podcast features conversations with many different guests from around the Region on current topics and issues.
Stuff you should know about Durham Region podcast - Audio only
Stuff you should know about Durham Region podcast - Video
Subscribe to Stuff you should know...