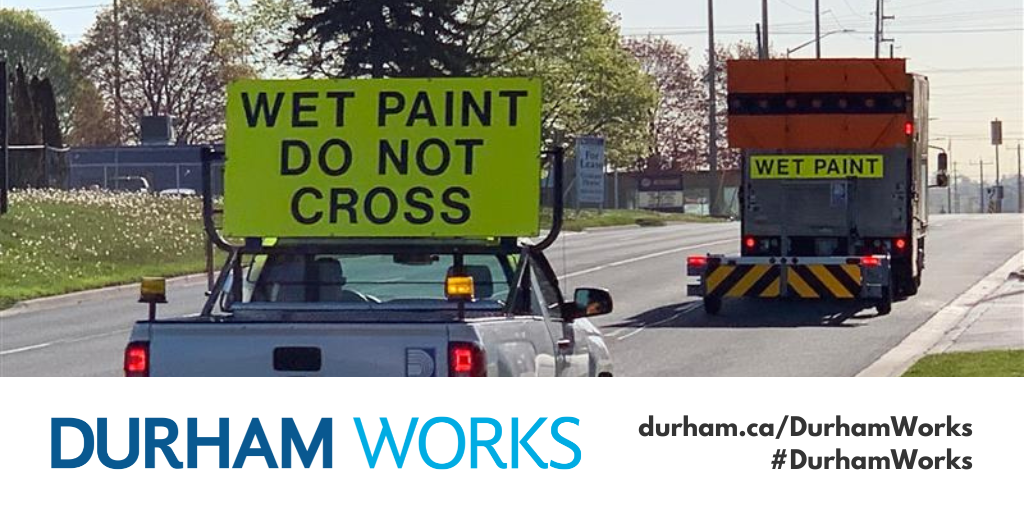 Posted on Thursday, July 13, 2023 12:25 PM
Roadway line painting takes place on weekdays between 8 a.m. and 5 p.m. until November. Line painting on roads is an important road safety feature. Line markings are used to define lanes and guide traffic on roadways, as well as provide guidance to motorists, cyclists and pedestrians about allowable or prohibitive maneuvers.
Line painting is a moving operation that progresses at reduced speeds to ensure the proper application of road paint. Follow-up trucks travel behind the trucks applying the...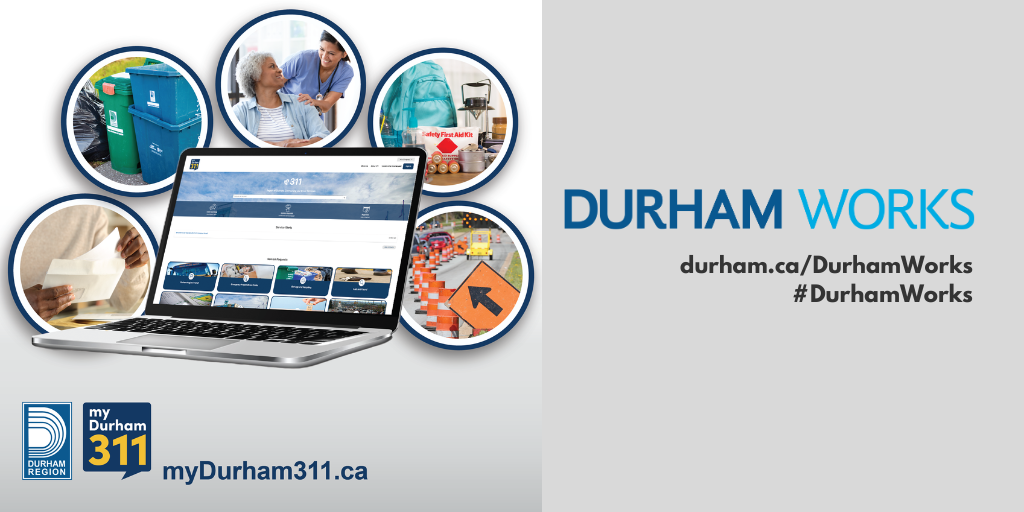 Posted on Tuesday, July 04, 2023 01:31 PM
Did you know? Durham residents can use an online self-service portal to request a service or report an issue to the Region. The myDurham 311 Customer Portal allows residents to submit and track requests for services such as waste and recycling, water and sewer, and traffic inquiries. The Customer Portal is accessible at myDurham311.ca.
Residents can submit a request online whenever it's convenient for them and set up notifications to track their request. Requests are automatically sent to a...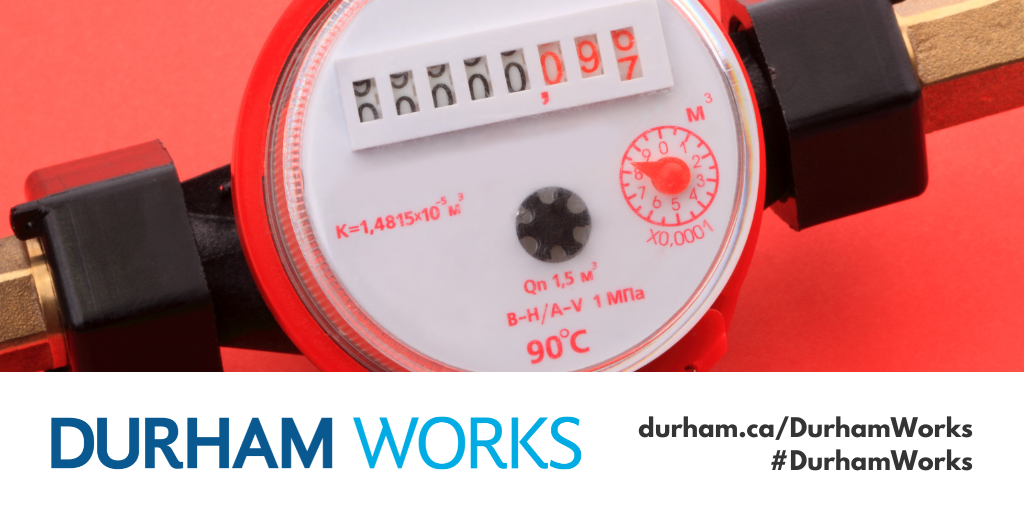 Posted on Monday, June 26, 2023 02:18 PM
On behalf of The Regional Municipality of Durham, Neptune Technology Group will be scheduling appointments with property owners whose water meters need replacement.
You may receive a notice from now until the replacement program is completed.
These appointments are to upgrade existing water meters and update user accounts, allowing the Region of Durham to conduct remote readings.
Neptune will attempt to contact the property owner via letter and by phone regarding planned water meter replacement.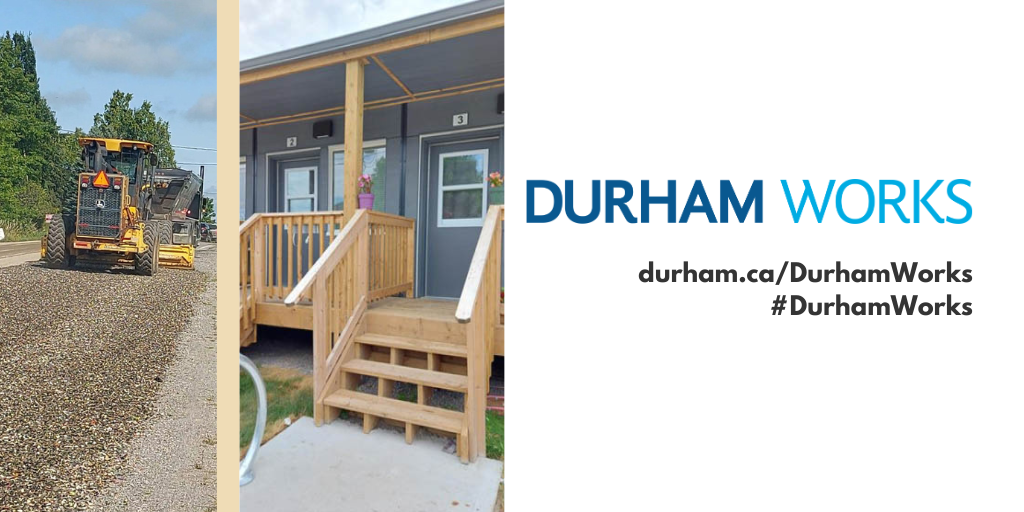 Posted on Tuesday, June 13, 2023 03:50 PM
The Region of Durham's innovative Newtonville Road (Regional Road 18) Rehabilitation Project was recently awarded the Ontario Public Works Association (OPWA) 2022 Project of the Year Award in the Transportation, less than $2 million category.
Newtonville Road, in the Municipality of Clarington, was the location for an innovative project that used recycled materials in road construction. The first phase of the project was completed using conventional road rehabilitation methods and materials. The...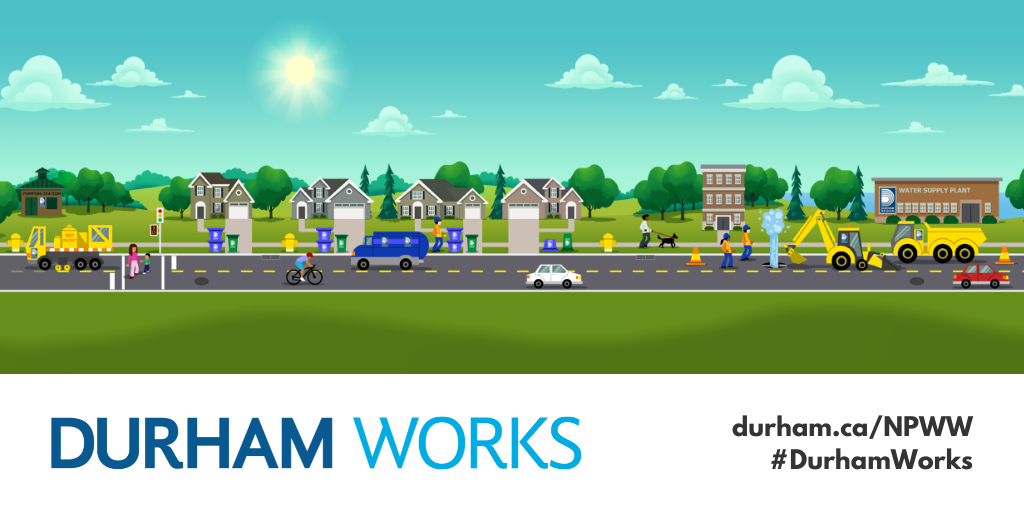 Posted on Wednesday, May 17, 2023 02:26 PM
Durham Region residents are invited to attend our free in-person National Public Works Week events on Saturday, May 27 from 10 a.m. to 3 p.m.
Scugog Depot in Port Perry will have a public works truck and equipment display and a vehicle simulator.
Duffin Creek Water Pollution Control Plant (WPCP) in Pickering is offering a tour of the plant and information booths.
Durham York Energy Centre (DYEC) in Courtice will have a garbage truck on display, information booths, children's activities; and the...