Posted on Wednesday, June 17, 2020 04:45 AM
Calling all Durham Region residents! Want a chance to win a $100 gift card to your favourite grocery store? Then enter our Durham Region Waste App Contest until June 28!
To enter, simply download the Durham Region Waste app on App Store or Google Play to your mobile device. Whitby residents need to enter the contest by downloading the Whitby Waste Buddy app. Then, sign up for a reminder (via email, mobile, iCal, voice or text message) and enter the contest through the app....

Posted on Thursday, June 11, 2020 08:00 AM
The Region of Durham is planning a Mixed Waste Pre-Sort and Anaerobic Digestion (AD) Facility to convert organic waste like food scraps into a renewable natural gas that will be used to heat homes and power natural gas barbeques and vehicles.
Currently, the preferred location for the new facility is in Clarington, next to the Durham York Energy Centre (DYEC). While Durham's population continues to grow—with an expectancy to reach more than 1 million people in the next decade—more residents will mean...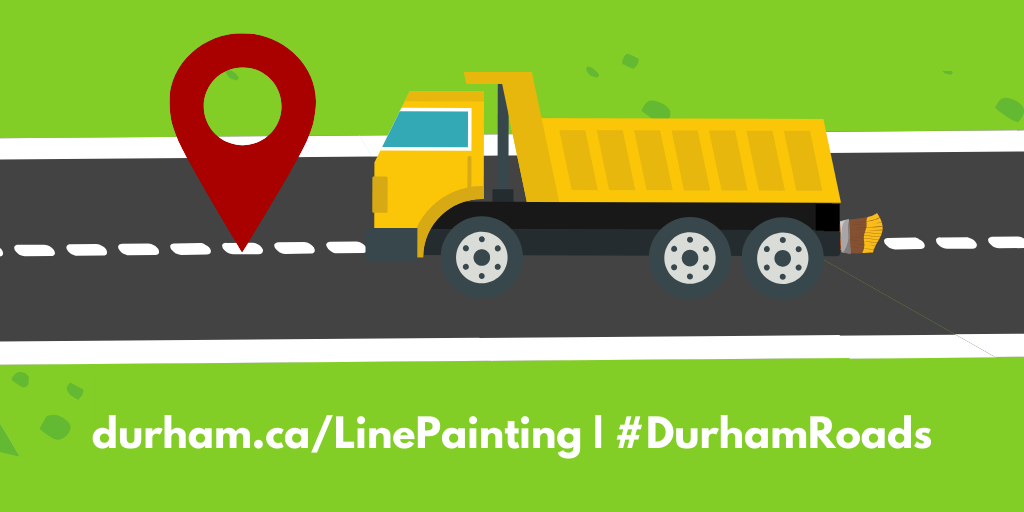 Posted on Sunday, June 07, 2020 08:45 AM
Each year, from May to October, the Region implements line painting operations on Durham roads to ensure roadway markings are easily visible and reflective.
To ease your commute, the Region has equipped our road painting trucks with new technology that allows residents to view the location of painting operations in real-time. Residents can now plan their route by following our line painting crews on Waze—an innovative live traffic and navigation app.
Line painting is a moving operation that progresses...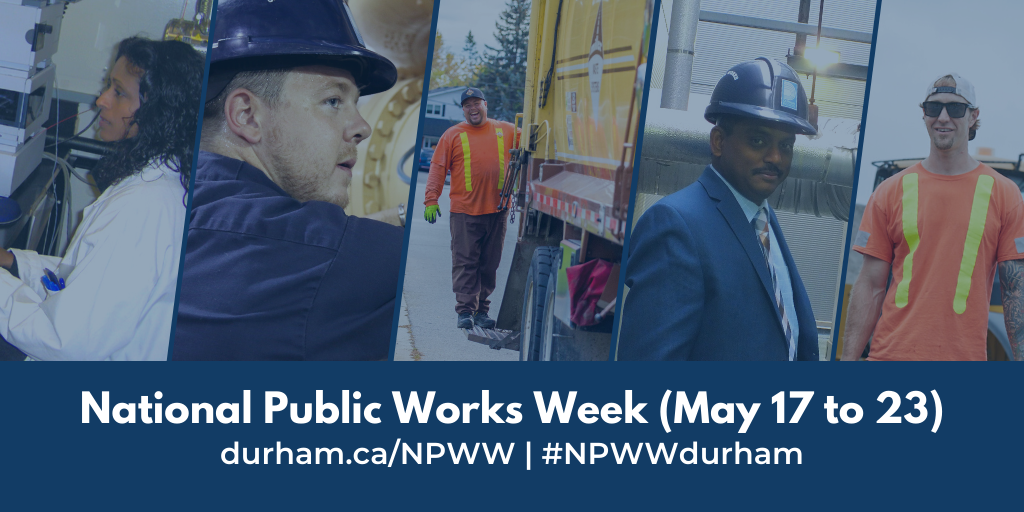 Posted on Friday, May 15, 2020 09:30 AM
From May 17 to 23, Durham Region will be celebrating National Public Works Week by recognizing the essential services of public works and to acknowledge the essential services our Works Department staff provide each and every day.
Thank you to all Works Department staff for their commitment to providing excellent service. This year more than ever, we've seen just how important public works is to ensure our communities operate smoothly and safely, even during a pandemic. It is thanks to our dedicated...
Posted on Monday, March 09, 2020 08:00 AM
In today's increasingly challenging recycling markets, it is more important than ever to keep recyclables as clean as possible. Ninety-five per cent of the Region's recyclable materials are moved to sustainable end markets within North America, including Canada and the United States. Even with this remarkably high rate of materials making it to end markets, we strive to do better. The remaining five percent are non-recyclable materials that residents mistakenly put in their blue boxes.
The success...