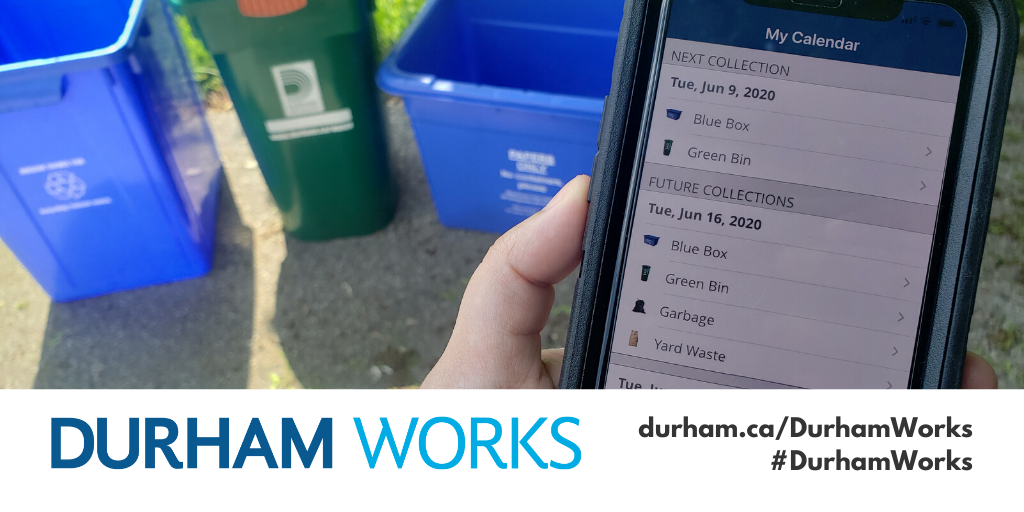 Posted on Monday, May 08, 2023 03:35 PM
Durham Region residents have a chance to win a $100 gift card to their favourite grocery store by entering our Durham Region Waste App Contest by midnight on May 31.
To enter, simply download the Durham Region Waste app on App Store or Google Play to your mobile device. Whitby residents need to enter the contest by downloading the Whitby Waste Buddy app. Then, sign up for a reminder (via email, mobile, iCal or voice message) and enter the contest through the app. One winner will be selected from...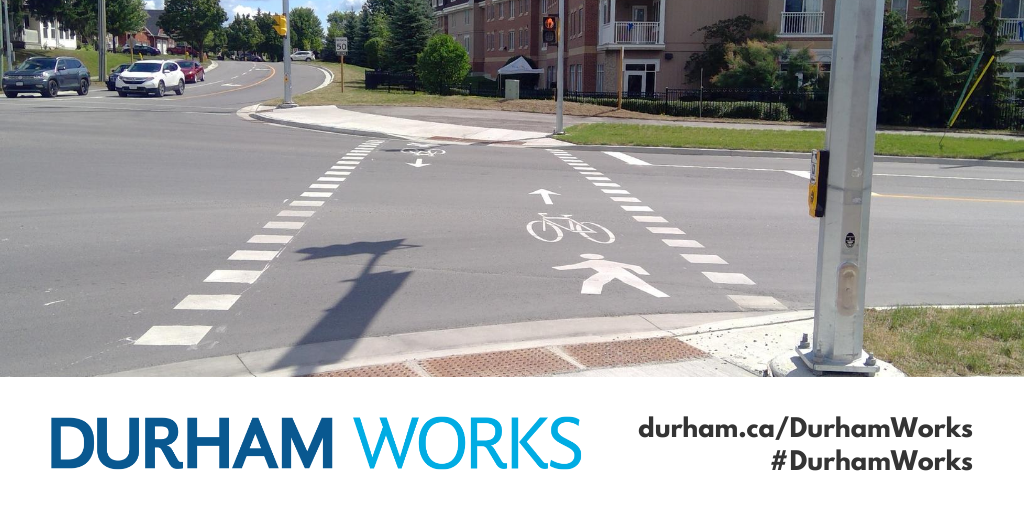 Posted on Monday, May 01, 2023 03:45 PM
As part of Durham Vision Zero, Durham Region is making bicycle crossings easier and safer for cyclists, drivers and pedestrians by installing crossrides along multi-use path routes at intersections throughout the region.
A crossride is a dedicated space at an intersection where cyclists can legally ride their bicycle through the intersection without dismounting. Crossrides are identified by unique pavement markings and may be located beside a pedestrian crosswalk or on its own. Crossrides can...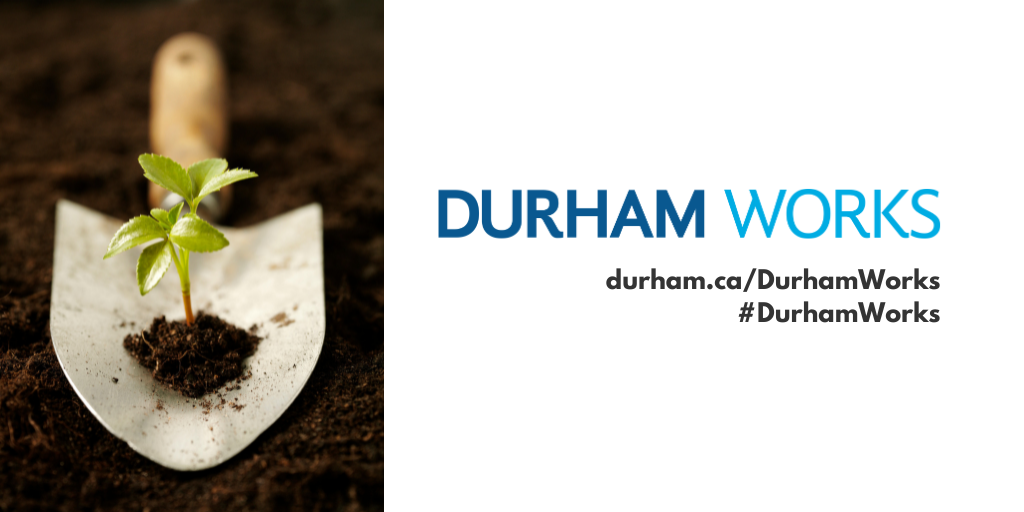 Posted on Thursday, April 27, 2023 03:22 PM
The Region of Durham has teamed up with the area municipalities to offer free compost to residents at special events taking place across the region from April 29 to May 27.
These are self-serve events.Residents must bring a shovel and containers to carry their compost. Quantities are first-come, first-served and limited to four blue boxes of compost per vehicle.
Green bins, blue boxes, blue box lids and backyard composters will also be available for purchase, and broken bins can be exchanged for...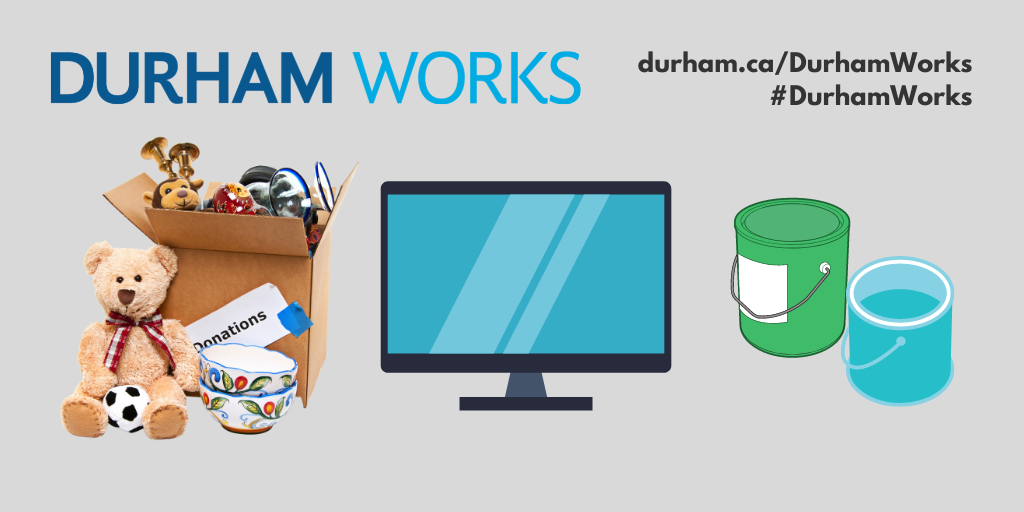 Posted on Tuesday, April 25, 2023 01:21 PM
Residents are invited to donate items for reuse, recycling and safe disposal at our upcoming Environment Days:
Saturday, April 29 from 8 a.m. to noon (rain or shine), Ajax Operations Centre, 800 Salem Road North, Ajax
Saturday, September 9 from 8 a.m. to noon (rain or shine), Chestnut Hill Developments Recreation Complex (parking lot), 1867 Valley Farm Road, Pickering
Saturday, September 16 from 8 a.m. to noon (rain or shine), Uxbridge Seniors Centre (parking lot), 75 Marietta Street, Uxbridge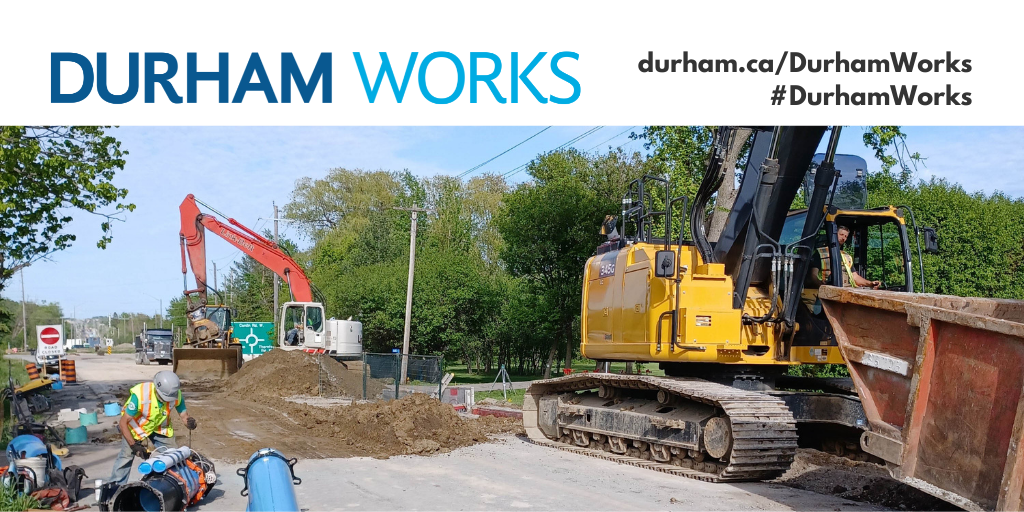 Posted on Tuesday, April 18, 2023 11:06 AM
With the warmer weather, the number of construction projects increases. To protect the safety of workers, other drivers, pedestrians and cyclists, all drivers are reminded to slow down and proceed with caution through construction zones or areas where workers are present.
Drivers are also reminded that speed limits are reduced in construction zones, and fines are doubled when workers are present.
For more information on current and upcoming construction projects on Regional roads, please visit