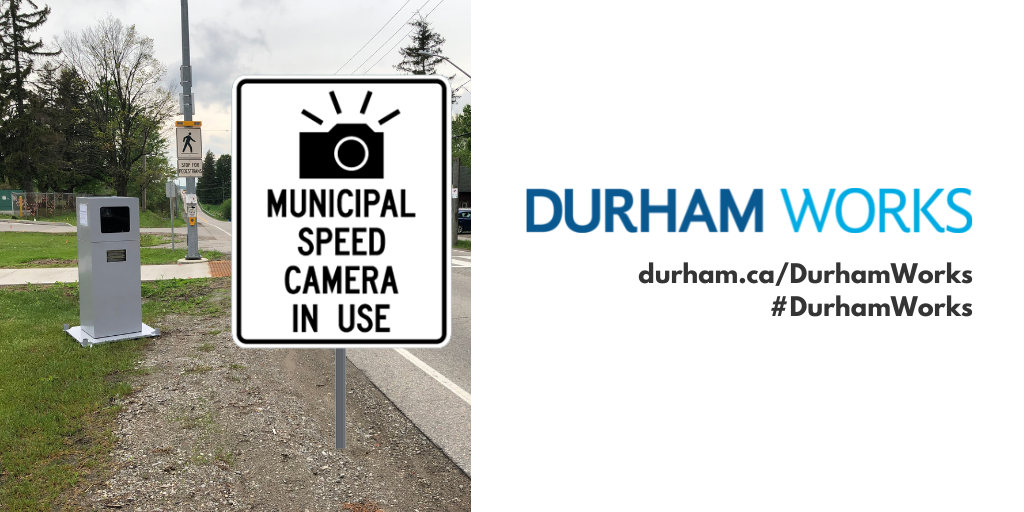 Posted on Thursday, March 02, 2023 10:25 AM
Speed is a contributing factor in approximately one-third of fatal collisions. Reducing speed is the best way to reduce both the frequency and severity of collisions in our community.
To help reduce speeds, Durham Region has Automated Speed Enforcement (ASE) cameras in some school zones and designated Community Safety Zones on Regional Roads.
ASE helps improve road safety by encouraging drivers to drive slower within the speed limit, altering driver behaviour and increasing public awareness about...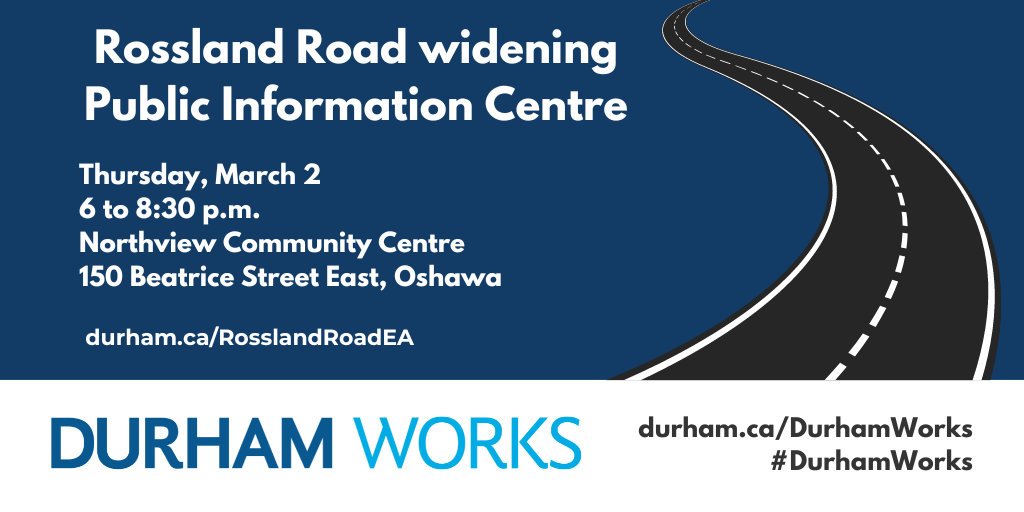 Posted on Wednesday, February 22, 2023 11:30 AM
The Region of Durham is holding an in-person Public Information Centre (PIC) to discuss the reconstruction and widening of Rossland Road, from 400 metres west of Ritson Road to Harmony Road, in Oshawa. The PIC is on Thursday, March 2 from 6 to 8:30 p.m. at Northview Community Centre, 150 Beatrice Street East in Oshawa.
The widening of Rossland Road is identified in the Durham Transportation Master Plan as the preferred solution to address operational deficiencies, road safety and increasing...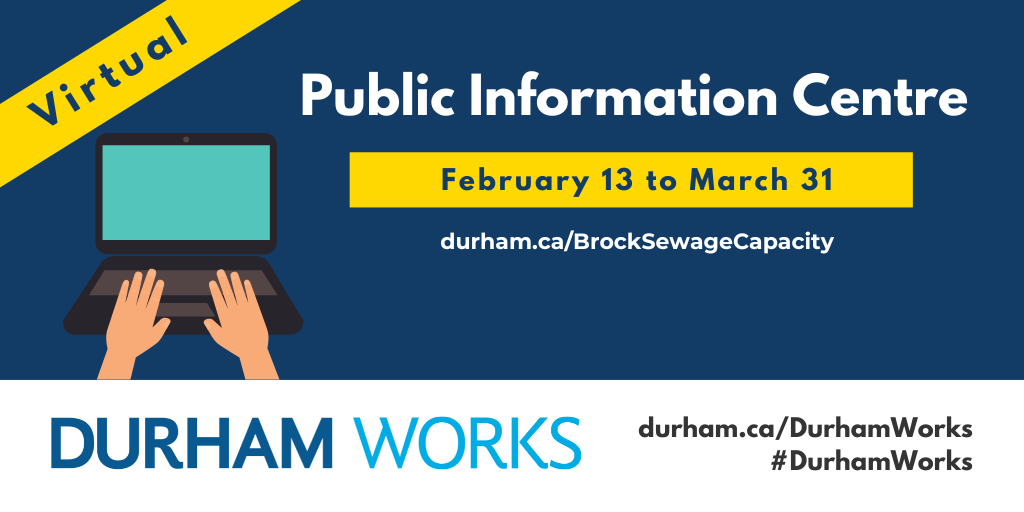 Posted on Wednesday, February 15, 2023 02:31 PM
The Regional Municipality of Durham is holding a virtual Public Information Centre (PIC) until March 31 to provide an update on the Class Environmental Assessment (EA) and get resident input on additional sanitary sewage capacity for the communities of Cannington and Sunderland in the Township of Brock.
The PIC consists of two pre-recorded presentations for each community—Cannington and Sunderland. The presentations include:
Information about the project.
Results of the activities completed to...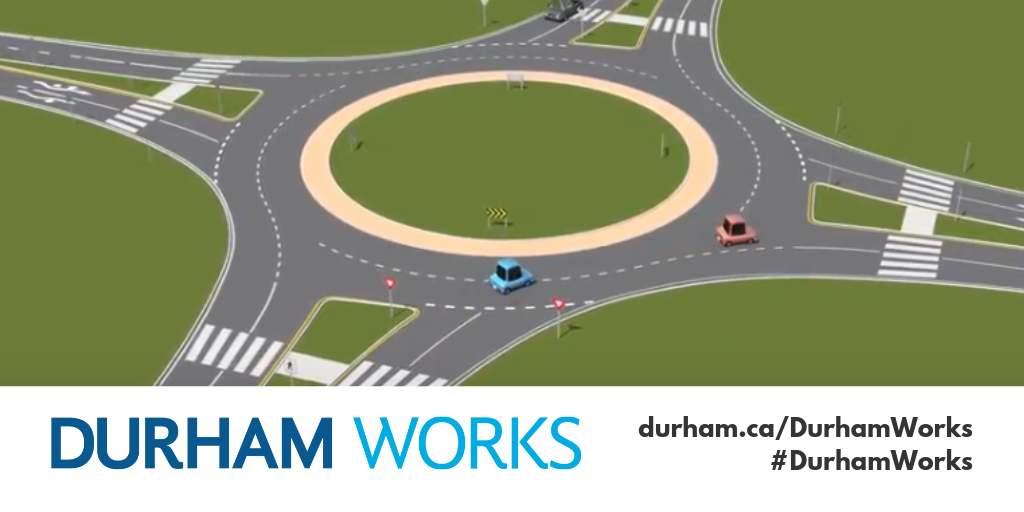 Posted on Tuesday, February 14, 2023 11:17 AM
Across Durham Region, roundabouts have been installed at various locations in place of traffic control signals as part of the Durham Vision Zero Strategic Road Safety Action Plan. Locations are selected based on a thorough assessment that ensures a roundabout is the ideal solution and is feasible from a design perspective.
Roundabouts are generally considered to be a safer option, since they reduce the number of conflict points and eliminate the most severe crashes by lowering traffic speed and...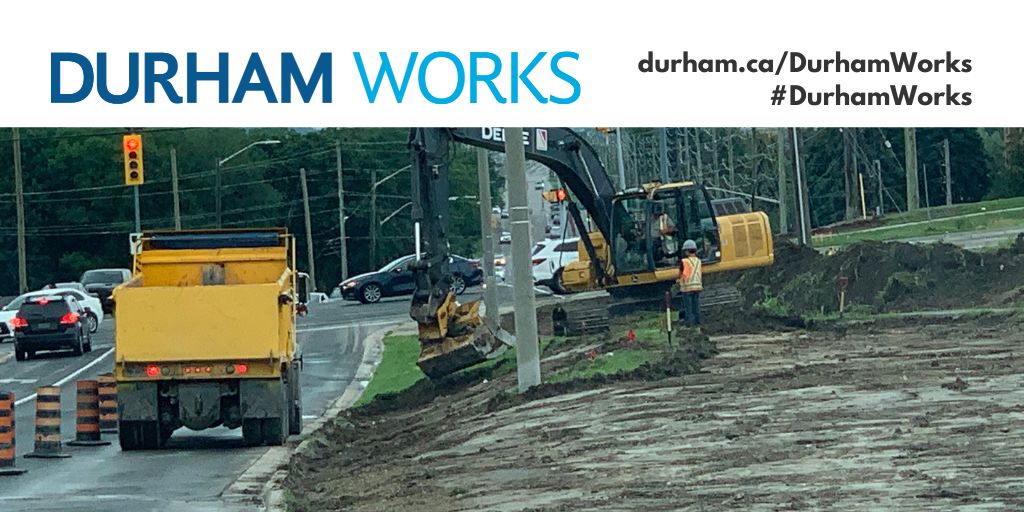 Posted on Tuesday, January 31, 2023 03:10 PM
Find out more about construction projects taking place in Durham Region through our Projects and Studies searchable tool. With this tool, you can find details on specific Regional public works projects planned or currently underway.
Check it out at durham.ca/WorksProjects.
To learn more about how we are making Durham roads safer visit durham.ca/VisionZero.