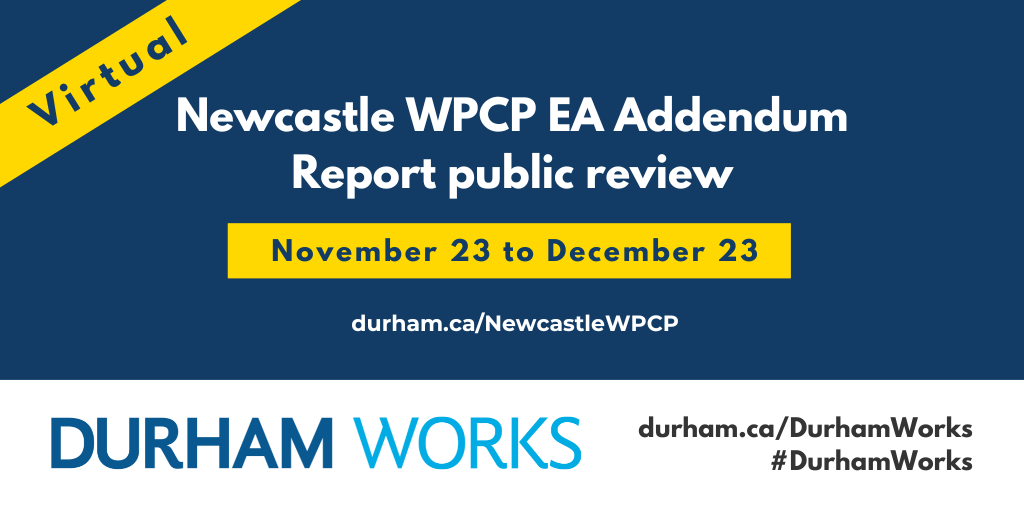 Posted on Wednesday, November 30, 2022 10:22 AM
The Newcastle Water Pollution Control Plant (WPCP) Class Environmental Assessment (EA) Addendum Report is available for review now until December 23, 2022.
The plant will be receiving upgrades for additional sanitary sewage treatment capacity to accommodate continuing growth in the community. The upgrades will also include replacing the existing odour control system.
The addendum report can be reviewed at durham.ca/NewcastleWPCP.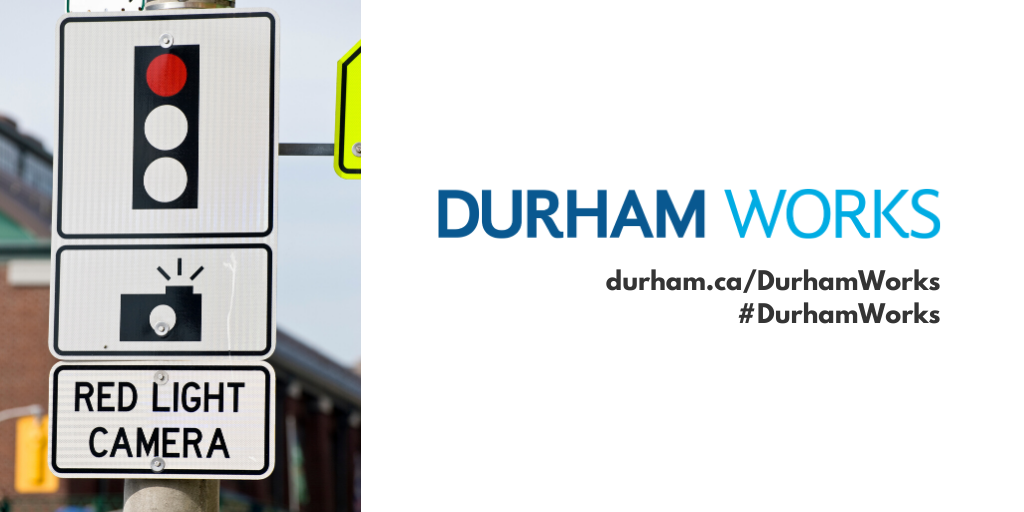 Posted on Thursday, November 24, 2022 03:01 PM
Red light cameras have been installed at select locations throughout Durham Region to reduce T-bone collisions at intersections on Durham Regional roads.
Red light running has the potential to cause serious injury or death for both the offending driver and innocent victims. The Region's collision records database shows 534 collisions over a three-and-a-half-year period at signalized intersections where the cause was specifically attributed to a driver disobeying traffic control signals. Durham Region...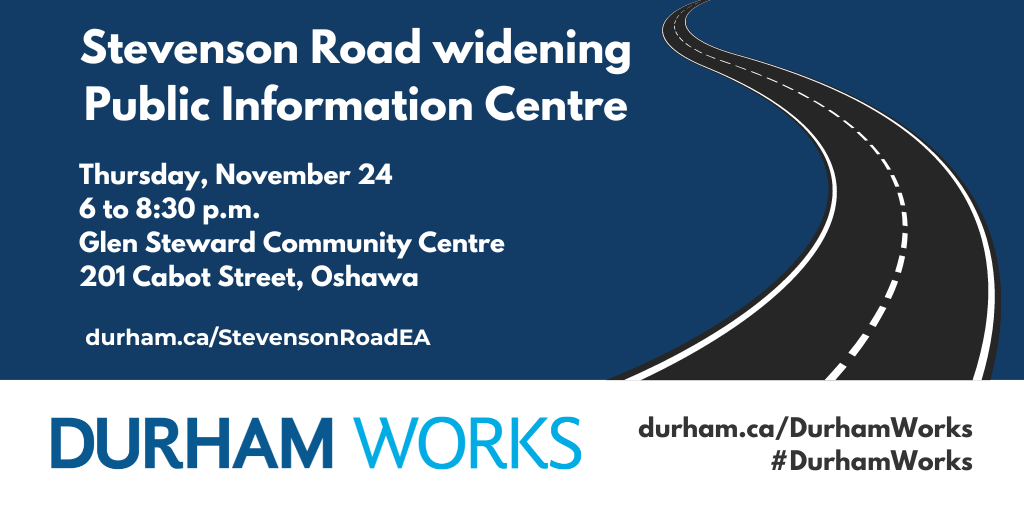 Posted on Saturday, November 19, 2022 10:05 AM
An in-person Public Information Centre is being held for input into the Municipal Class Environmental Assessment (MCEA) for the reconstruction and widening of Stevenson Road in Oshawa. The widening of Stevenson Road is identified in the Durham Transportation Master Plan as the preferred solution to address operational deficiencies, road safety and increasing traffic volumes.
Thursday, November 24
6 to 8:30 p.m.
Glen Stewart Community Centre, 201 Cabot Street, Oshawa
Public consultation is a key component...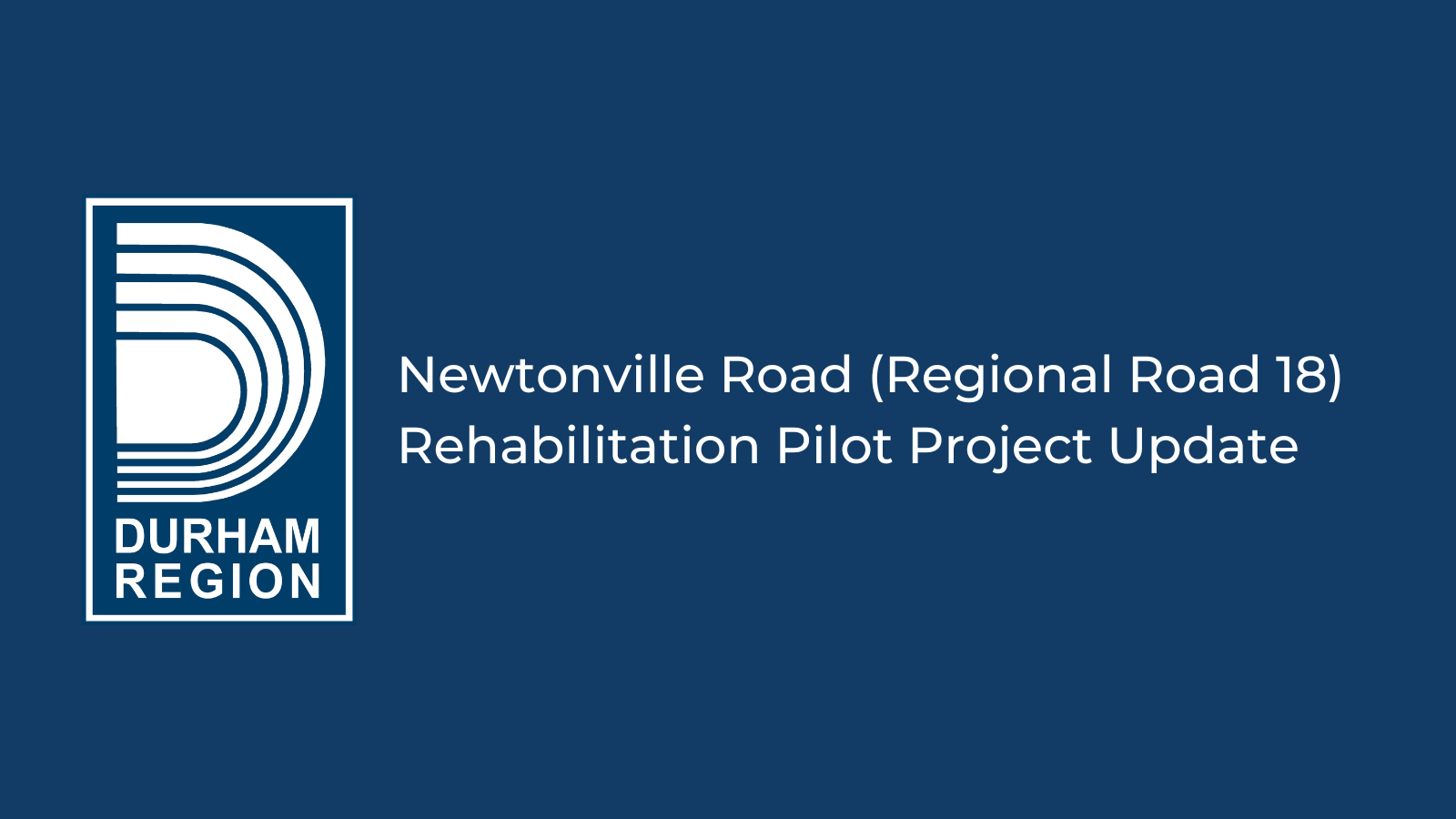 Posted on Saturday, November 05, 2022 09:01 AM
The Region of Durham's third-party environmental engineering consultant, Malroz Engineering Inc., has completed the testing and verification process of the recycled materials used in the road base for the Newtonville Road Rehabilitation Pilot Project.
This innovative project on Newtonville Road (Regional Road 18), in the Municipality of Clarington uses recycled materials to rehabilitate part of the road. The Region voluntarily paused the paving work and retained Malroz Engineering Inc. to investigate...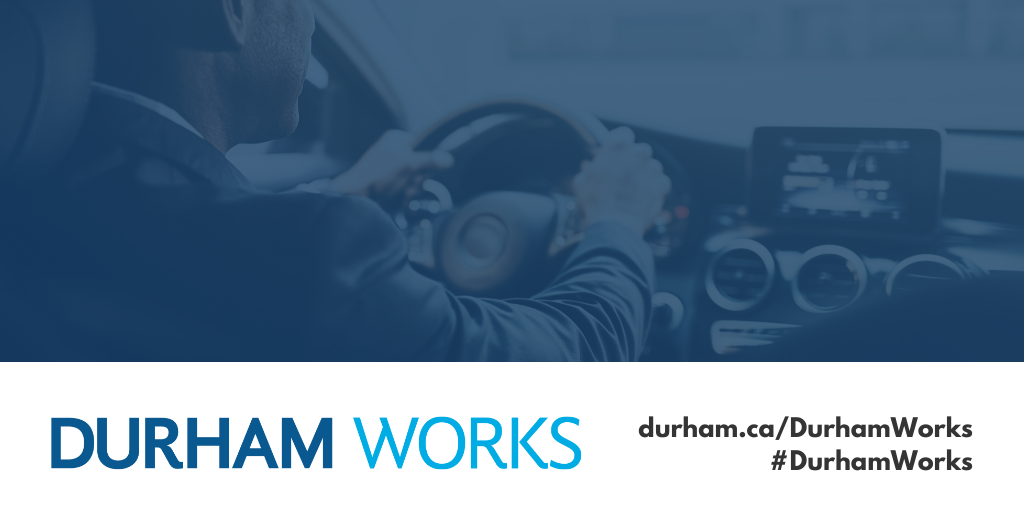 Posted on Friday, November 04, 2022 09:00 AM
Daylight Saving Time ends on Sunday, November 6, creating darker commuting hours that affect visibility on roadways. Our collision data shows that the highest number of pedestrian and cyclist-involved collisions take place between October and December. Drivers, pedestrians and cyclists need to be vigilant and safe on the road as darkness comes earlier.
The following tips for roadway users will help improve safety for everyone:
Drivers:
Pay special attention to crosswalks and sidewalks leading to...