Food Support Programs

Find information about a wide variety of food support programs, including community meals, food banks, food programs for seniors, people with disabilities, and those with special dietary needs, plus more at 211 Durham.
Food Banks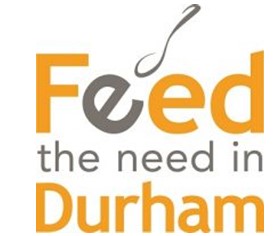 Search for food banks in your community at Feed the Need in Durham.
Food bank locations
Visit or contact these food banks for more information:
Tips for cooking on a budget
Before you shop, use weekly grocery flyers to look for the best sales.
Create your grocery list at home using a weekly menu planner to plan your meals.
Check out what you already have in your pantry and fridge before adding items to your grocery list.
Use the Budget-Wise Pantry list to help you.
Grocery stores have different food prices. Shop at discount stores.
Keep a calculator with you to help stay on budget.
Plan your grocery trip once a week to save time, and gas money or public transit fare.
Find budget-wise recipes at Healthy Eating - Region of Durham
Community Gardens and Local Produce
There are a lot of community gardens and farmer's markets throughout the Region. Community gardens and farmers markets are healthy food sources in urban and rural areas that make it easier to eat healthy. They also help to:
make it easy to access fresh local produce
contribute to a sense of community
expose you to new vegetables and fruits
help the local food supply.
make neighbourhoods more walkable
Find a community garden near you