Posted on Thursday, January 24, 2019 05:00 AM
Salt is necessary to prevent slippery conditions, but using it improperly can harm our drinking water sources. Too much salt can run off into water sources, affecting our drinking water quality.
Follow these strategies for the proper use of salt: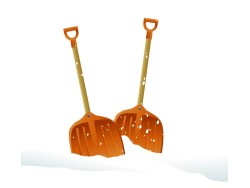 Shovel as soon as possible during or after a snowfall to prevent ice from developing.
Redirect downspouts away from walkways and driveways to prevent ice and runoff.
Store snow so that it will not run across paved surfaces towards catchbasins or ditches.
Use...
Posted on Thursday, January 03, 2019 12:00 PM
1. Take-out coffee cups
Coffee cups don't belong in the blue box. The plastic lining that prevents them from leaking also makes them unsuitable for recycling.
2. Plastic bags
Durham Region doesn't accept plastic bags. Residents are advised instead to return them to retailers participating in the Plastic Bag Take-Back program.
3. Soiled cardboard
Paperboard and cardboard containers or packaging that have been soiled with food should be thrown in the green bin rather than the blue box. Contaminated paper...
Posted on Monday, December 17, 2018 12:00 PM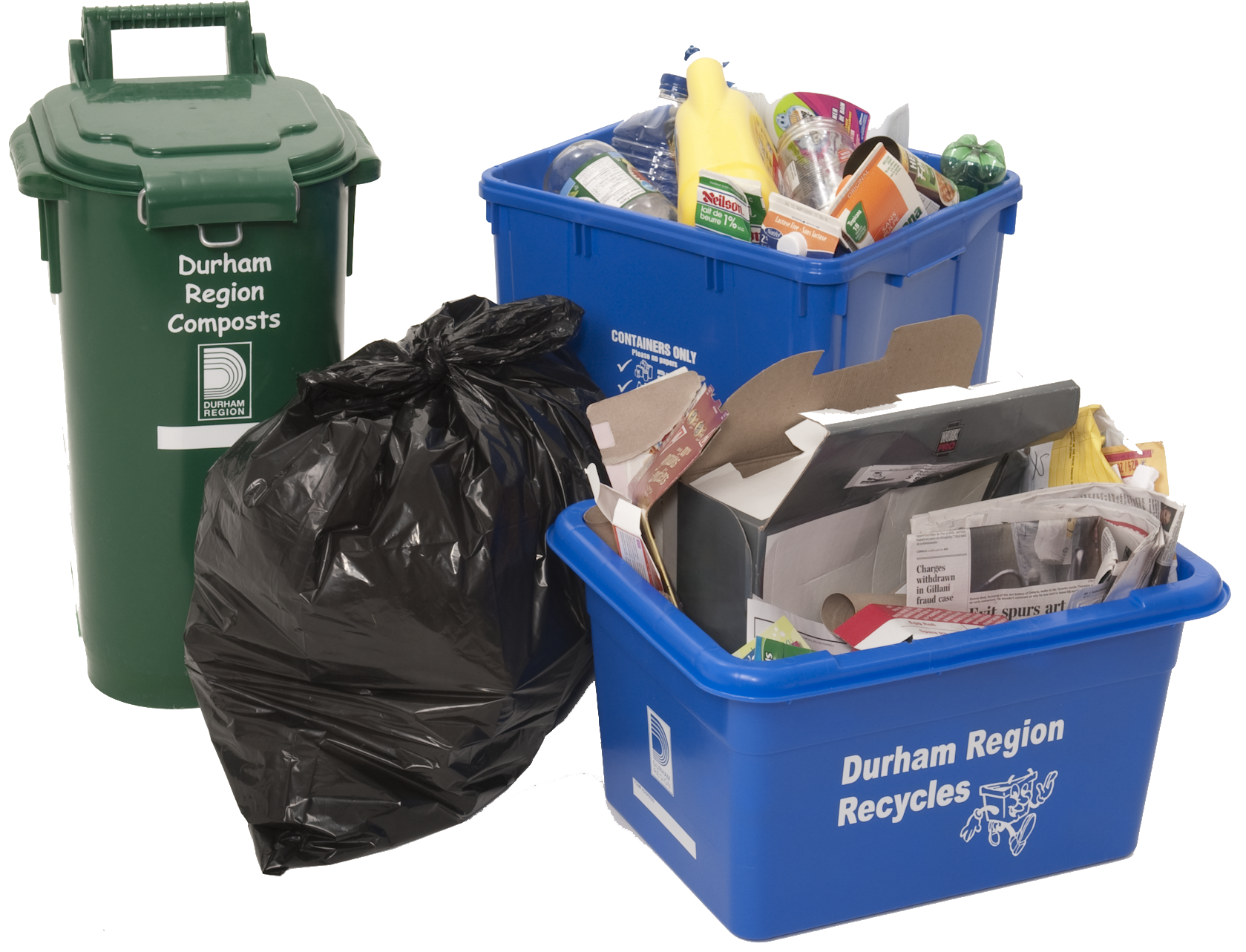 Don't be late. Set your waste out by 7 a.m. the morning of your collection day, but no sooner than 7 p.m. the evening before.
Keep the weight down. Containers and bags should weigh no more than 20 kilograms (44 pounds) each. Items that are too heavy will not be collected.
Winter safety. During the winter, ensure material is free of snow and ice and visible to the collection crew. Do not place material on top of snow banks.
Avoid accidents. Wrap broken glass and sharp objects in a puncture-resistant...
Posted on Thursday, December 06, 2018 10:30 AM
While most households in Ontario have access to recycling programs, not all municipalities have organic waste programs. Most of the larger municipalities in the Greater Toronto Area have curbside green bin programs, but not everyone is using them. In Durham Region, waste audits show that one third of organic waste is still ending up in the garbage bag.
The Region is actively exploring options for a long-term organics management plan which will include the presorting of organics and recyclables from...
Posted on Thursday, November 22, 2018 10:30 AM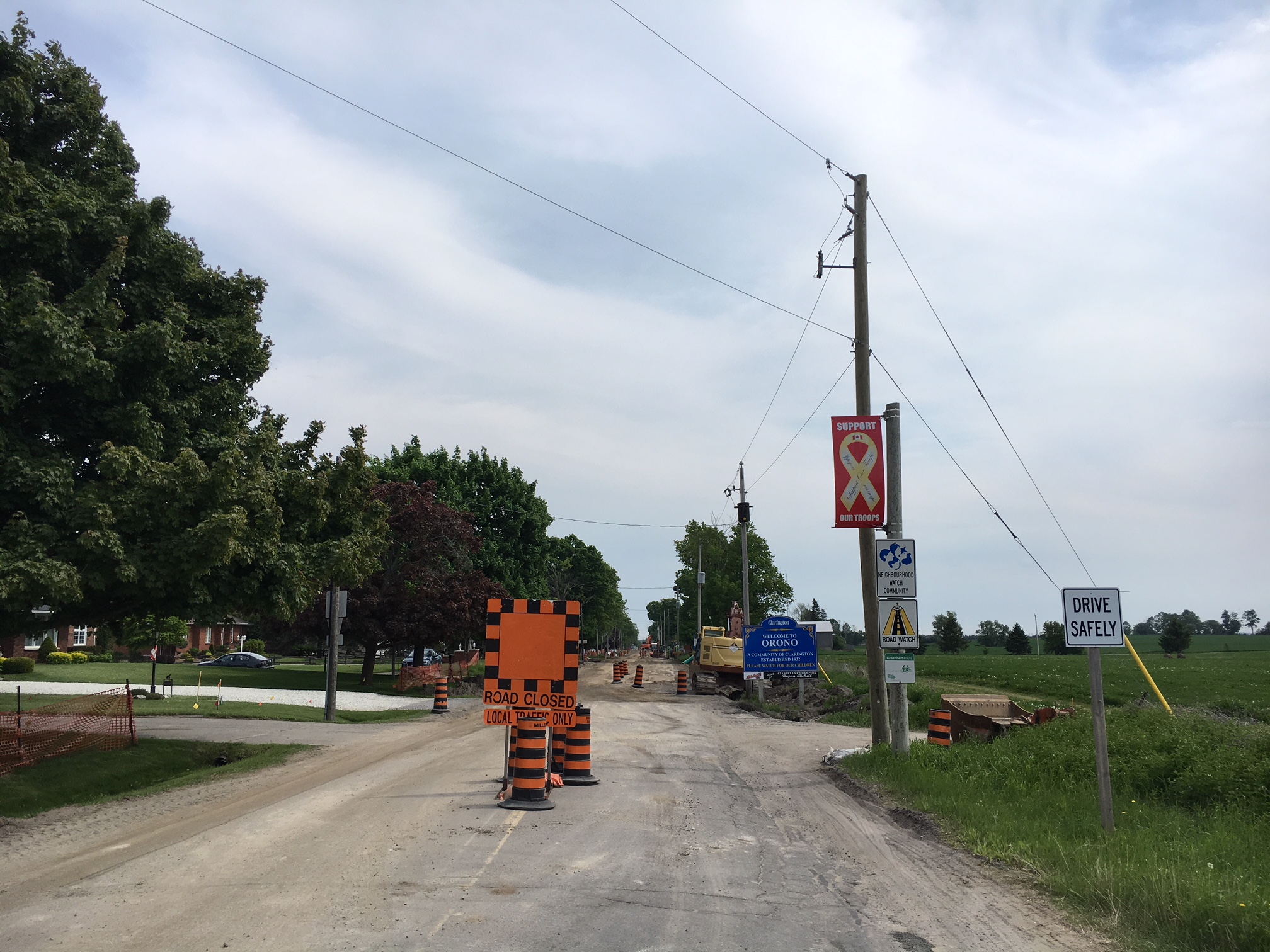 The Works Department is pleased to announce that the construction on Main Street (Regional Road 17) in the Municipality of Clarington (Orono Village), which began in the summer of 2017, is scheduled to be complete this fall.
Main Street plays a vital role for the local community in Orono. The construction occurred along a 1.4 kilometre stretch of Main Street to remove ditches; extend the watermain up to Taunton Road for residents on wells; construct a new storm sewer and provide a wider platform for...