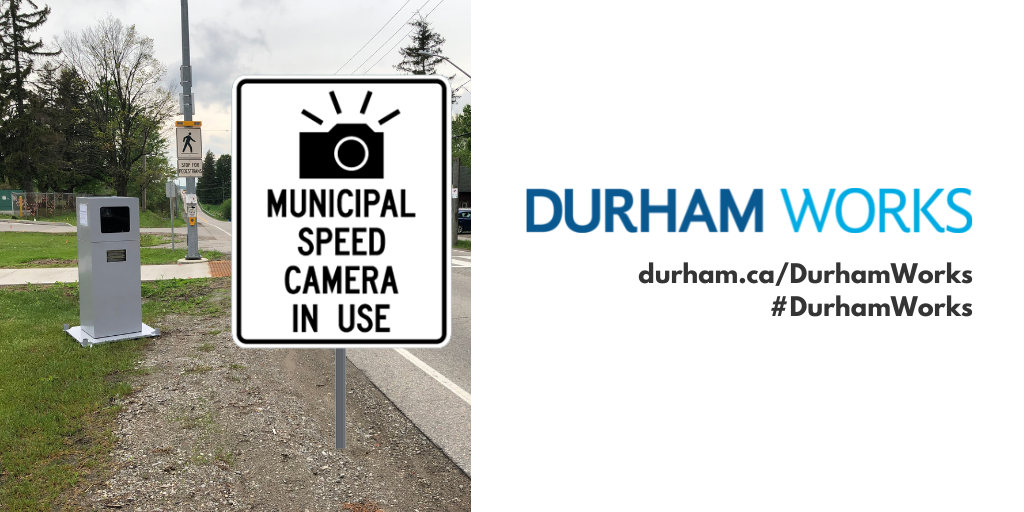 Posted on Tuesday, October 18, 2022 10:47 AM
Speed is a contributing factor in approximately one-third of fatal collisions. Reducing speed is the best way to reduce both the frequency and severity of collisions in our community.
To help reduce speeds, Durham Region has Automated Speed Enforcement (ASE) cameras in some school zones and designated Community Safety Zones on Regional Roads.
ASE helps improve road user safety by increasing speed compliance, altering driver behaviour and increasing public awareness about the critical need to slow...
Posted on Monday, October 10, 2022 11:11 AM
Durham Regional Council has reversed recent changes, related to the limits of responsibility for repairs on private property related to sanitary sewer service connections within the Sewer User Rate By-law, which came into effect on July 1, 2022.
Effective immediately, the Region of Durham will continue to carry out repairs to sanitary sewer service connections, on private residential property to within one metre of the structure, in accordance with By-law #90-2003.
Durham Region will also be establishing...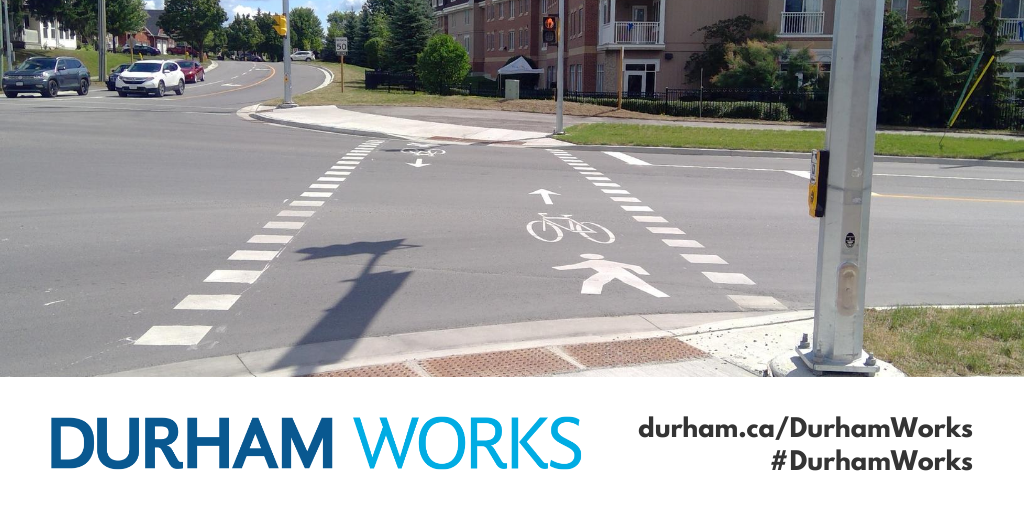 Posted on Thursday, October 06, 2022 03:18 PM
As part of Durham Vision Zero, Durham Region is making bicycle crossings easier and safer for cyclists, drivers and pedestrians by installing crossrides along multi-use path routes at intersections throughout the region.
A crossride is a dedicated space at an intersection where cyclists can legally ride their bicycle through the intersection without dismounting. Crossrides are identified by unique pavement markings and may be located beside a pedestrian crosswalk or on its own. Crossrides can also...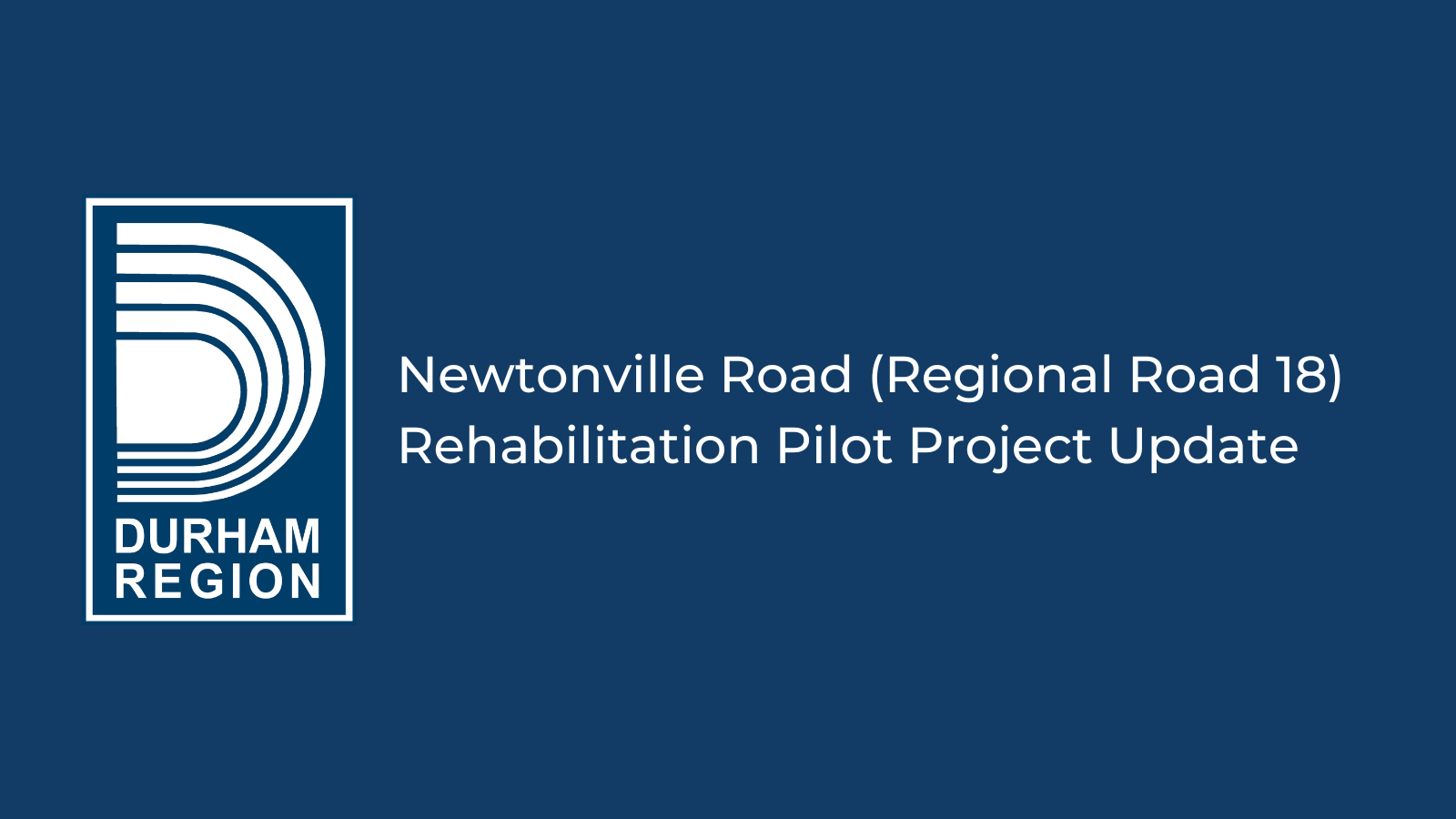 Posted on Sunday, October 02, 2022 09:30 AM
The Region of Durham is currently undertaking an innovative project on Newtonville Road (Regional Road 18), in the Municipality of Clarington, that uses recycled materials and traditional materials to reconstruct part of the road. Regional staff were notified on Thursday, September 15 through the Ministry of the Environment, Conservation and Parks (MECP) of a resident's complaint regarding the pilot project. Paving work for the pilot project is currently paused while a third-party environmental engineering...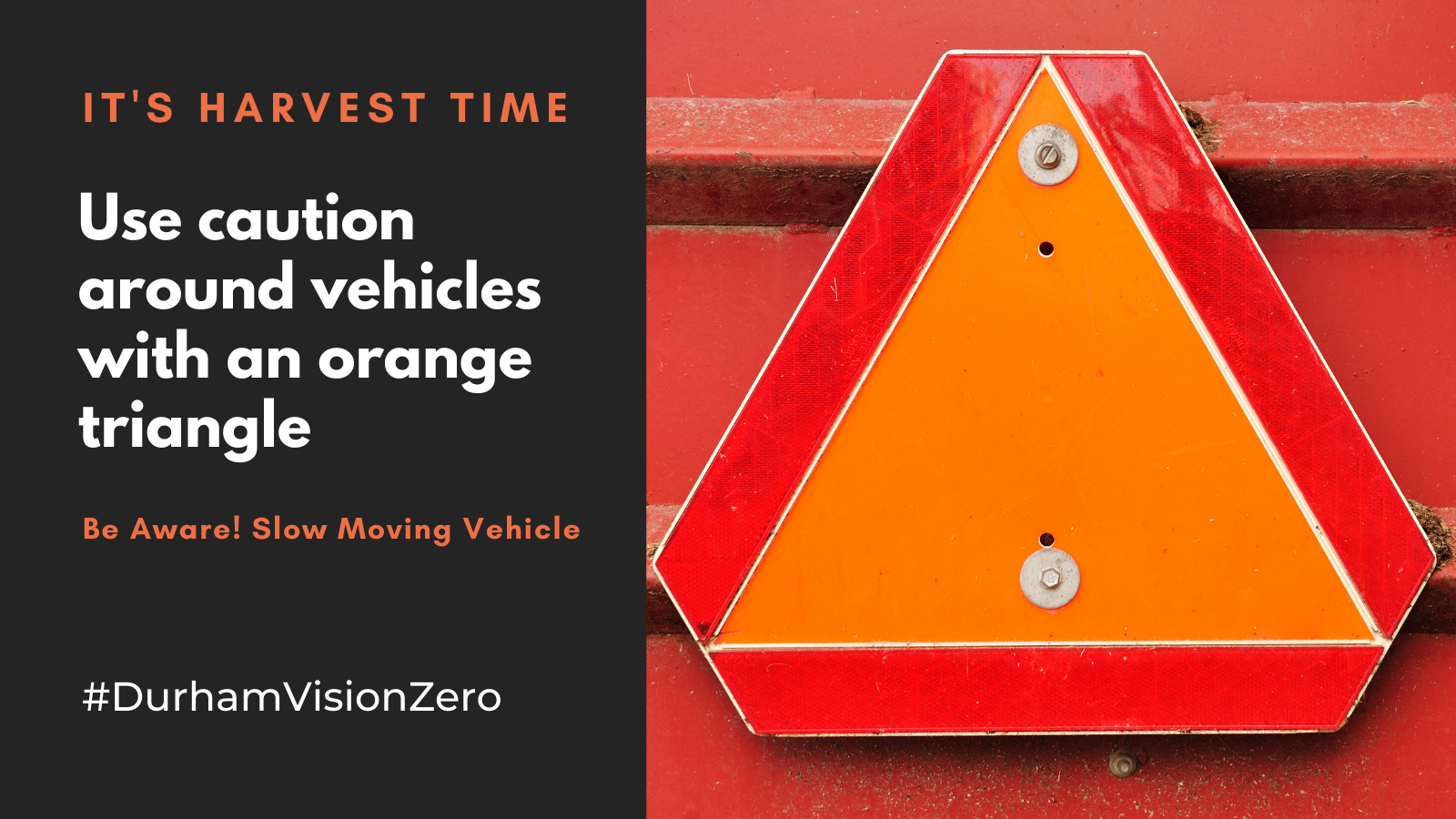 Posted on Wednesday, September 14, 2022 12:03 PM
With harvest season underway, drivers may experience temporary delays on rural roads due to slow moving farm machinery. Motorists are reminded to be patient and cautious when sharing the road with these vehicles.
Farmers have the important task of transporting the food that feeds our communities, and as part of that transportation they often use public roads to get from field to field, both day and night.
Safety tips to observe when coming across farm machinery on Regional roads include: