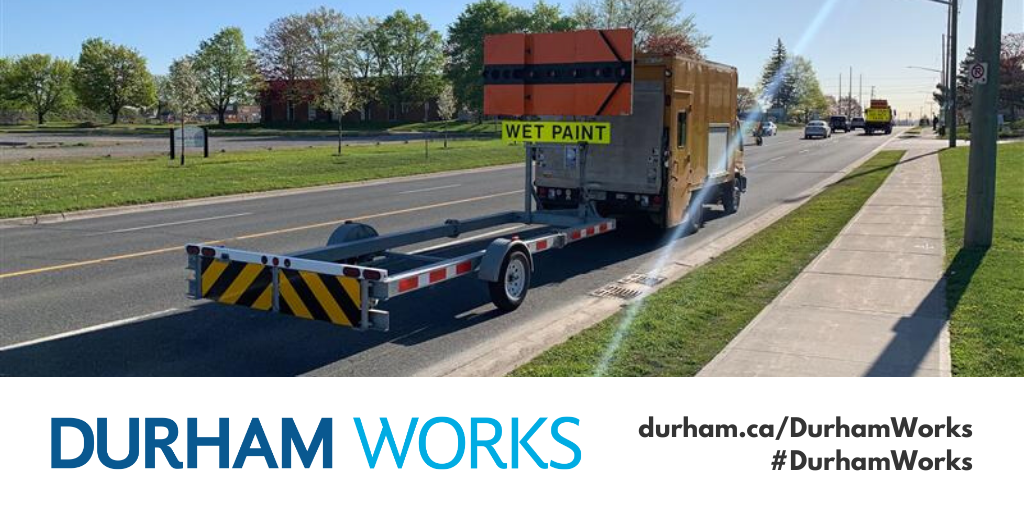 Posted on Tuesday, May 25, 2021 03:48 PM
Roadway line painting is now underway on Regional roads. Follow-up trucks travel behind the trucks applying the paint to act as a buffer and allow sufficient paint drying time. Drivers are reminded to please be patient, exercise caution, keep a safe distance back from the follow-up trucks, and do not attempt to cross freshly painted lines. Operations normally take place on weekdays between 7 a.m. and 5 p.m. Before heading out on the road, residents can plan their route away from line painting operations...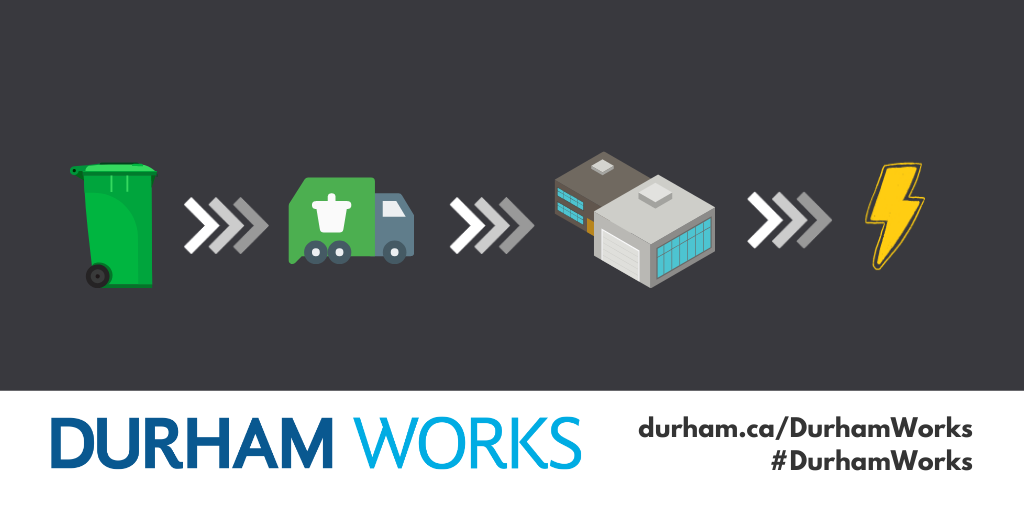 Posted on Thursday, May 20, 2021 09:44 AM
Misconception: The Mixed Waste Pre-sort and Anaerobic Digestion Facility is a second incinerator.
Fact: There is a mistaken belief that the Mixed Waste Pre-sort and Anaerobic Digestion Facility is a second incinerator. It is not. The facility is a series of sorting technologies that will operate indoors to separate organics, non-combustibles and recyclable materials from Durham's garbage. After sorting, the facility will process the organics to make fertilizer and renewable natural gas. There is...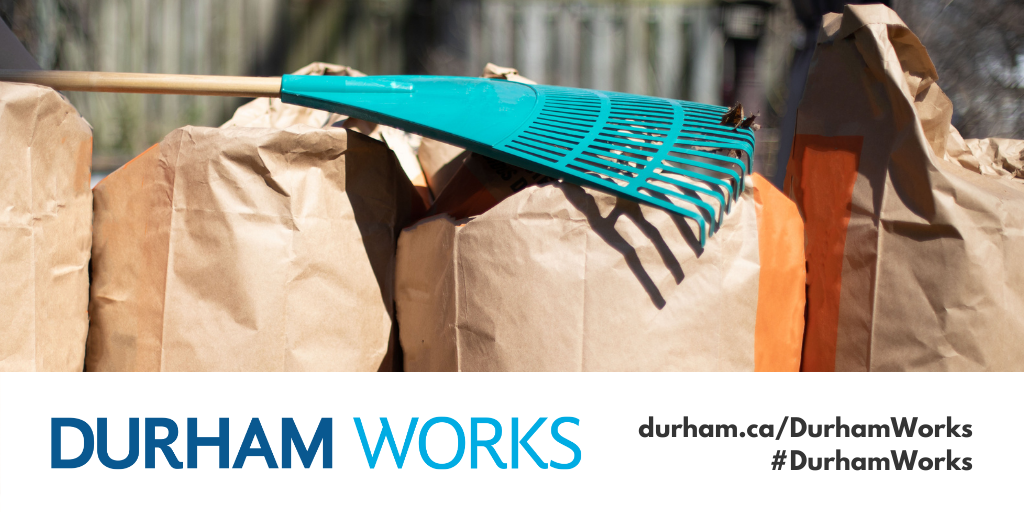 Posted on Friday, April 09, 2021 10:32 AM
Seasonal leaf and yard waste collection is back in the townships of Brock, Scugog and Uxbridge, the City of Pickering, the Town of Ajax and the Municipality of Clarington starting the following weeks:
Town of Ajax – week of April 5
Municipality of Clarington – week of April 5
Townships of Brock, Uxbridge and Scugog – week of April 12
City of Pickering – week of April 12
Residents should check their collection calendar, visit durham.ca/Waste or download the Durham Region Waste App to see their...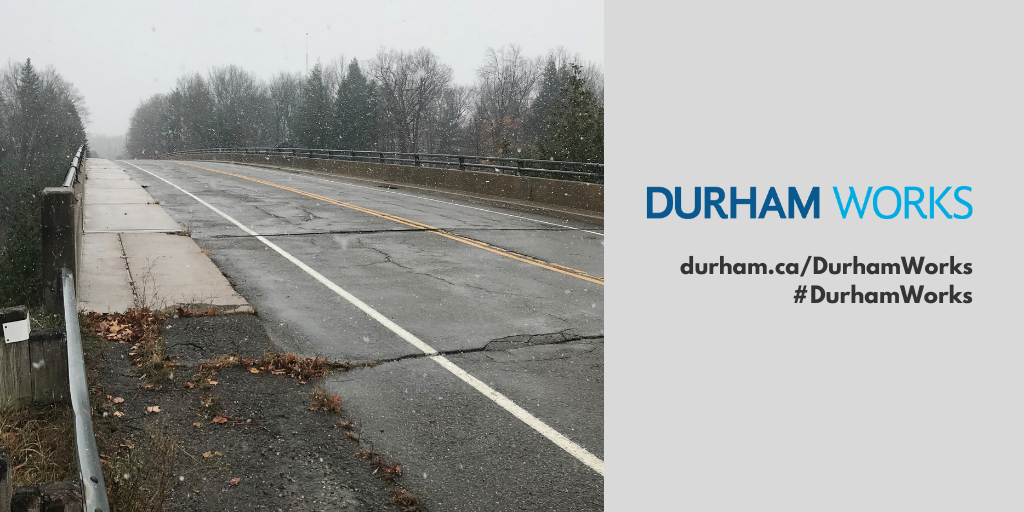 Posted on Wednesday, March 17, 2021 04:15 PM
Regional Road 50, between Concession Road 11 and Canal Road, in the townships of Brock and Ramara is closed to traffic until the end of October. The closure is necessary to safely remove and rehabilitate the existing Regional Road 50 bridge structure over the Trent Severn Canal. All traffic is being detoured to Highway 12.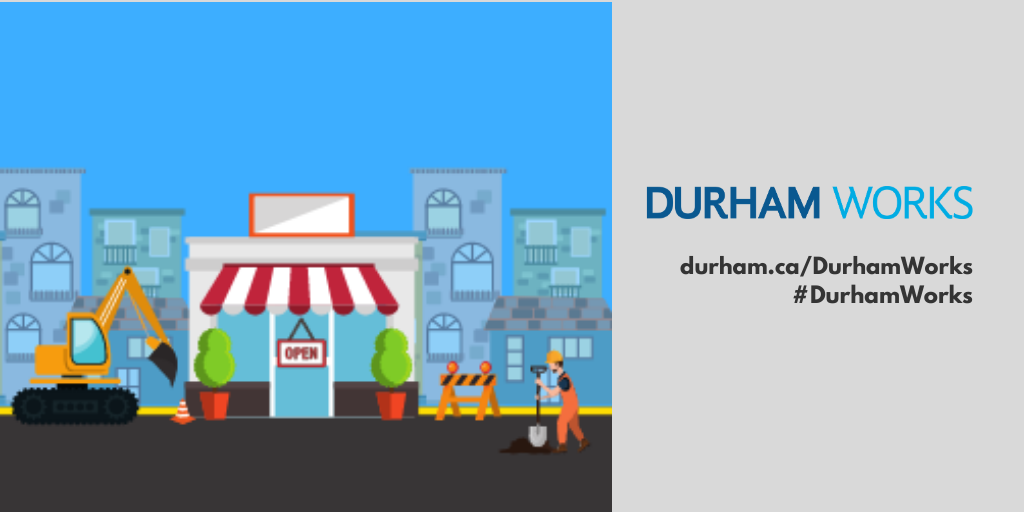 Posted on Wednesday, February 24, 2021 10:20 AM
Businesses in the area will remain open during an upcoming road closure at the intersection of Bloor Street East and Wilson Road South in Oshawa from March 1 to April 2. This work is part of the ongoing construction of the new feedermain on Bloor Street; and is necessary to replace aging infrastructure while ensuring residents continue to have access to safe, reliable and clean municipal drinking water. An overview of what businesses can expect during construction, and some tips on how to minimize...