Aggressive driving is one of the major causes of collisions in our community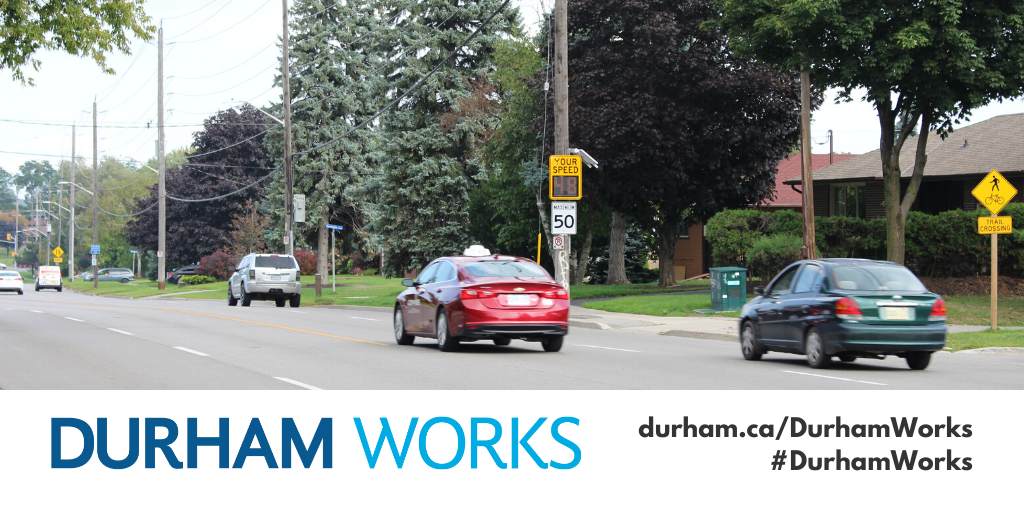 Aggressive driving actions include speeding, driving too fast for conditions, following too close, disobeying traffic control, and failing to yield the right-of-way.
Speeding is one of the most common aggressive driving actions. Durham Vision Zero is a long-term, multi-agency strategy to create safer roads for drivers, pedestrians and cyclists. In support of Durham Vision Zero, the Region of Durham has launched a speed radar feedback (RFB) sign program on Regional roads to improve driver awareness of speed limits on Regional roads and reduce aggressive driving. An RFB is a digital sign that displays a vehicle's speed when approaching the sign. The RFB signs are mounted above an existing posted speed limit sign. The sign is solar powered, allowing it to be easily deployed in any location.
However, the Region can only do so much. Drivers must slow down, follow the rules of the road, and be patient and considerate. Aggressive driving can not only lead to a collision; but can also cause road rage. For tips on dealing with aggressive driving and avoiding road rage, please visit The Official Ministry of Transportation (MTO) Driver's Handbook: Dealing with particular situations | Ontario.ca. Let's all work together to keep our roads safe for everyone.