Be Prepared. Know Your Risks: Emergency Preparedness Week – May 7 to 13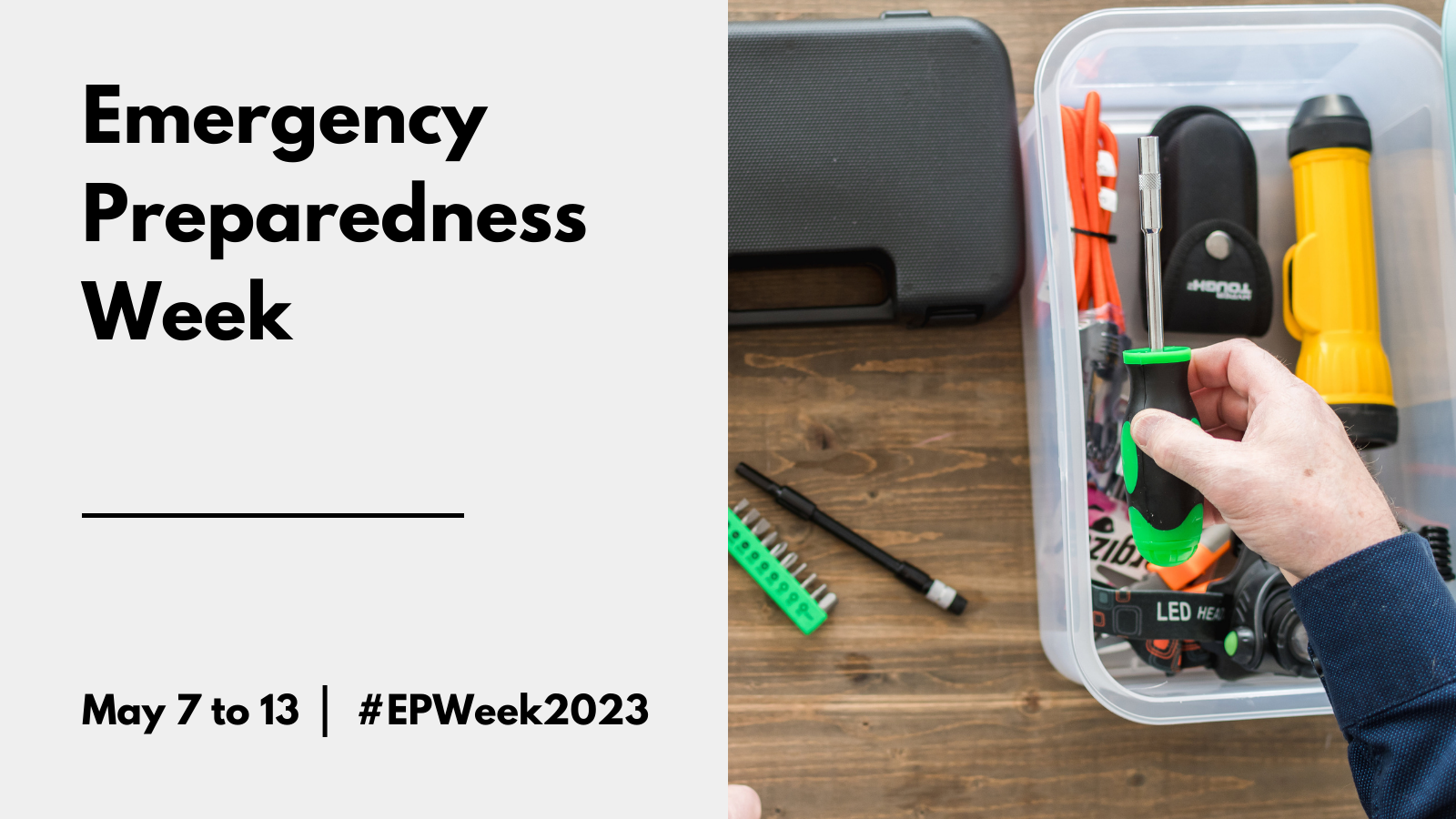 Whitby, Ontario – This year, Emergency Preparedness Week runs from May 7 to 13, and the Region of Durham has exciting things planned, including:
Launching Durham's completely re-imagined At the Ready guide. A no-fuss approach to emergency preparedness.
Introducing a brand-new Flood Ready Durham website containing valuable information on flooding, what you can do to reduce the risks, and what the Region is doing to help.
Additionally, this year's general theme is "Be Prepared. Know Your Risks." and encourages residents to make emergency preparedness part of their regular routines. When preparedness becomes a habit, it helps ensure you can be ready for any disruption, big or small. Keep an eye on the Region's social media channels for more information on:
This year's Nuclear Emergency Preparedness Survey.
Potassium Iodide (KI) tablets from the Durham Region Health Department.
Be Prepared. Know Your Risks. – Knowing the risks specific to Durham Region can help you better prepare.
For complete details, and to complete the Nuclear Emergency Preparedness Survey, visit durham.ca/Prepared.
Quotes:
"Each year, during the first full week of May, we're reminded of the importance of making time to ensure that you and your family are prepared for any type of emergency. On behalf of Regional Council, it is my pleasure to once again proclaim May 7 to 13, 2023, as Emergency Preparedness Week in Durham Region. We're launching several new resources to help residents understand, prepare for and mitigate potential risks."

– John Henry, Regional Chair and Chief Executive Officer
"We have an important responsibility in helping ensure residents know how to prepare for any kind of emergency that could happen in Durham Region. Emergency Preparedness Week is a great opportunity to shine the light on the importance of readiness and our new At the Ready guide is a fantastic starting point for everyone on their emergency preparedness journey. What's important to the Region is the awareness from this week turning into real action now and in the future."
– James Kilgour, Director, Durham Emergency Management
– 30 –
For media requests, please contact CorporateCommunications@durham.ca.