Durham Region launches online Customer Portal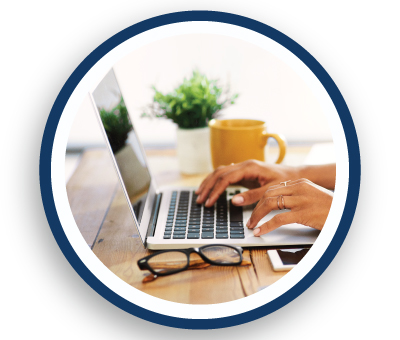 Residents can request a service or report an issue anytime, day or night.
Whitby, Ontario – Durham Region has launched an online self-service portal so residents can request a service or report an issue to the Region. Beginning March 10, residents can use the portal to submit and track requests for many Regional services such as waste and recycling, water and sewer, and traffic inquiries. The self-service portal is accessible 24 hours a day, seven days a week, at myDurham311.ca.
Residents can submit a request online whenever it's convenient for them, and set up alerts to track their request. Requests are automatically sent to a customer service representative for action. If a customer needs to call the Region about their request, staff will have all the information at their fingertips.
Residents can use the self-service portal to request a recycling blue bin or a garbage bag tag exemption, report a water issue, tell us if you see a traffic light not working properly, and more. The following list outlines the requests that are now live via myDurham311.ca:
Waste Diversion Kit Request
Waste General Inquiries
Waste - Request School Programs and Outreach
Bag Tag Exemption Form Request
Report Water Issues
General Traffic Inquiry
Pedestrian Safety
Emergency Management Inquiry Submission
Contact the Office of the CAO
During business hours, residents can call 311 for access to Regional information within the geographical borders of Durham Region. People outside those borders can access information by calling one local number, 905-668-7711, or toll-free at 1-800-372-1102.
The self-service portal is part of the myDurham 311 initiative, a transformational project aimed at improving the customer experience at Durham Region.
Quotes:
"The new Customer Portal is part of our vision for a smart, connected and accessible Region. Along with initiatives such as our 311 phone service and smart home devices, we are leading the way with innovative service delivery, and creating the Durham of tomorrow."
– John Henry, Durham Regional Chair and Chief Executive Officer
"Durham Region is committed to making it easier for residents to access the services they need, when they need them. The Customer Portal allows residents to request help or report an issue whenever it's convenient for them, and ensures our staff have easy access to information to serve residents better."
– Elaine Baxter-Trahair, Chief Administrative Officer
"Residents can choose how they want to connect with us so it's as easy and convenient as possible—whether they do so in person, by phone or email, or using our self-service tools. Thanks to myDurham 311 and our award-winning use of technology, residents can get the service and support they need."
– Barb Goodwin, Commissioner of Corporate Services
Quick facts:
Durham Region handles more than a million transactions every year.
311 phone service was launched last December in Durham Region, so residents only have to remember one number to call for information about Regional services.
Learn more at myDurham311.ca.
– 30 –
For media requests, please contact CorporateCommunications@durham.ca.