Join the Long-term Waste Plan Virtual Town Hall on November 5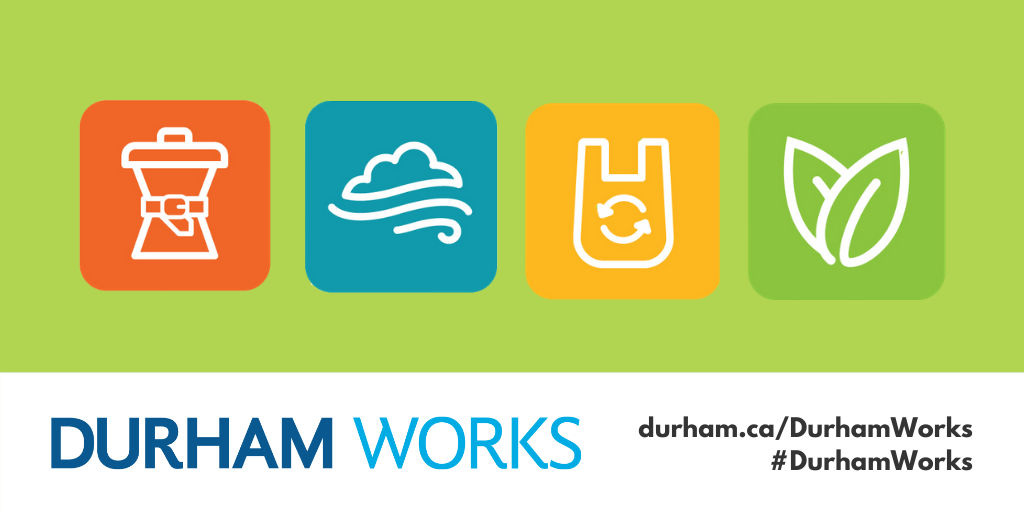 We want your input! This Thursday, November 5, from 6:30 to 7:30 p.m., you're invited to join a special hour-long virtual Town Hall session to learn about the 2021 to 2040 Long-term Waste Management Plan (Waste Plan) and to provide your input to help us develop the framework for the plan.
Long-term Waste Plan Virtual Town Hall
Thursday, November 5, 2020
6:30 to 7:30 p.m.
Pre-registration is not required.
Access the event: durham.ca/WastePlanTownHall
For mobile device users: download and install the free Microsoft Teams app before the event.
What is a Waste Plan? A Waste Plan is a document that describes the Region's principles and objectives for waste management for the next 20 years.
Why is my input needed? Your voice matters! We know you care about ensuring our Waste Management services continue to meet our growing and diverse community needs. By providing your feedback, you'll help us ensure our Waste Plan focuses on priorities that matter most to you.
Have questions? Email us your questions in advance of the virtual Town Hall at WastePlan@durham.ca.
More information:
durham.ca/WastePlan
yourvoice.durham.ca/ltwmp
durhamwasteopenhouse.ca