Join us at a Public Information Centre (PIC) for the widening of Stevenson Road in Oshawa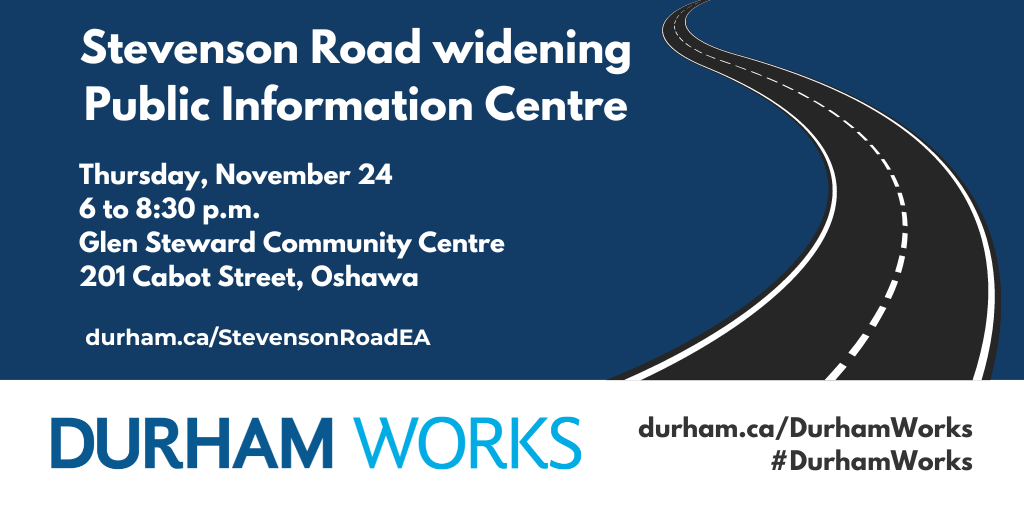 An in-person Public Information Centre is being held for input into the Municipal Class Environmental Assessment (MCEA) for the reconstruction and widening of Stevenson Road in Oshawa. The widening of Stevenson Road is identified in the Durham Transportation Master Plan as the preferred solution to address operational deficiencies, road safety and increasing traffic volumes.
Thursday, November 24
6 to 8:30 p.m.
Glen Stewart Community Centre, 201 Cabot Street, Oshawa
Public consultation is a key component of the study. For more information, visit durham.ca/StevensonRoadEA.