Lights, camera, action: Durham Region's Film and Television Industry Career Fair is back!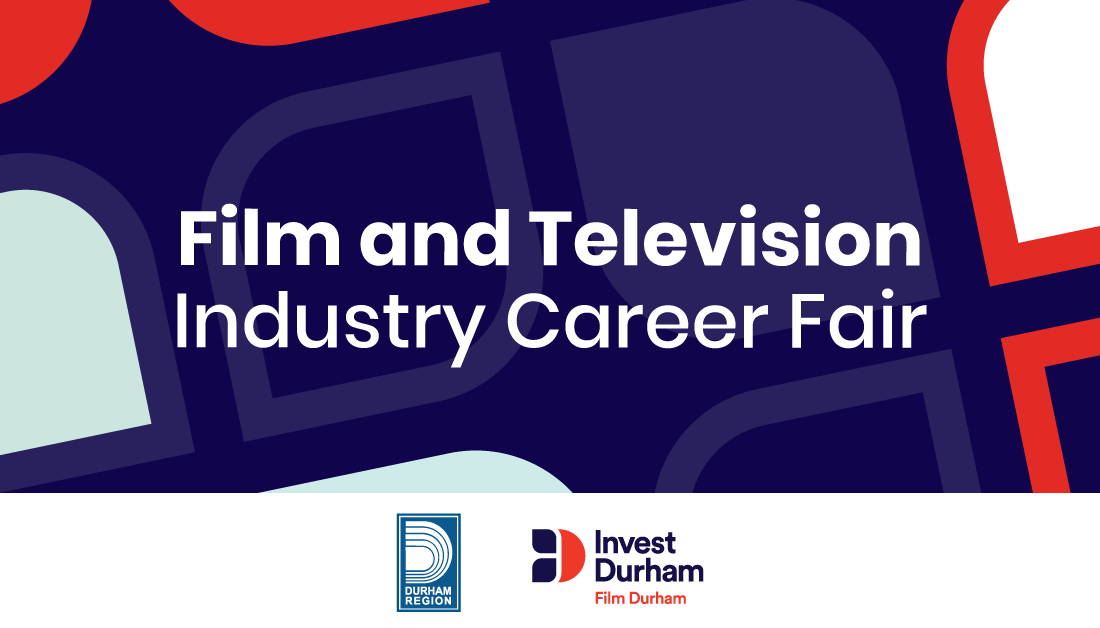 Whitby, Ontario – The Durham Region Film Commission (Film Durham) is hosting their annual Film and Television Industry Career Fair for students and adults seeking a career in this exciting industry. With new film studios opening across Canada and the Greater Toronto Area, film and television production is rising at an extraordinary rate, providing high-quality job opportunities in Durham Region and beyond.
What: Attendees will have the opportunity to meet industry professionals; visit interactive displays; experience a behind-the-scenes look at the film and television industry; and, learn about careers including, but not limited to: cinematography and camera department; production sound; locations; costume design; hair and makeup; grip department; actor or performer; gaffer and electrical; props creation; art department, animation; visual effects (FX); accounting; assistant director; and post-production sound/picture editor.
When: May 8, from 11 a.m. to 1 p.m.
Where: Durham College - Oshawa Campus, Recreation and Wellness Centre (21 Avenue of Champions, Oshawa, Ontario).
Why: Durham Region plays an important role in Ontario's multi-billion-dollar film and television industry due to its proximity to Toronto's production hub, film industry workforce, supporting businesses, studios, and unique blend of filming locations.
Notes: To register for the Film and Television Industry Career Fair, visit FilmDurham.EventBrite.ca.
To learn more about Durham's vibrant and expanding film and television industry, visit InvestDurham.ca/film.
Durham Region is home to:
Countless film and television production sites, including a dedicated film studio, Canada's largest filming backlot, and one of Canada's top-10 filming locations.
A variety of looks; urban, rural, industrial, pastoral with natural and cultural heritage sites suitable for a wide range of film shoots—including scenic bridges, urban streetscapes, quaint downtowns, quarries, museums, rural settings, rustic train stations and more.
The Durham Region International Film Festival (DRIFF)—an event showcasing inspiring films and filmmakers from Canada and across the globe.
The DRIFF Shifting the Narrative: Emerging Filmmaker Incubator—an initiative that provides monetary and in-kind support to young filmmakers to foster, build and promote a vibrant, inclusive film culture in Durham Region.
– 30 –
For media inquiries, please contact Corporate Communications.