National Public Works Week Open House
Durham Region residents are invited to celebrate National Public Works Week, May 19 to 25, by attending a free open house on Saturday, May 25 at the Ajax/Pickering Depot (2020 Salem Road, Ajax).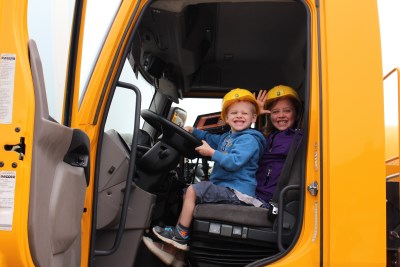 Children can explore our truck and equipment display, play games, try driving a truck in a virtual simulator, visit a face painter and more! Learn how we have incorporated drone technology into public works. Staff from various areas of the Works Department, such as Waste Management and Technical Support, will be on hand to educate residents about our programs and services.
Please bring a non-perishable food item to support local food banks.
If you are attending our open house and require accessible accommodations, please contact 1-800-372-1102 extension. 2834 at least 72 hours in advance of the event.