Region of Durham launches the Durham Greener Homes Program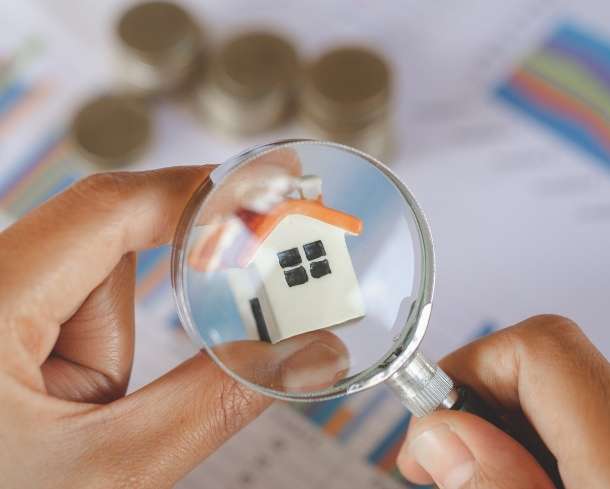 Whitby, Ontario – Today's launch of the Durham Greener Homes Program will make it easier and more affordable for Durham Region residents to make energy improvements to their homes.
By empowering residents to undertake home energy renovations, the Durham Greener Homes Program will help reduce our climate impact, save Durham residents money on energy bills and create jobs in the clean energy transition.
Program participants will gain access to a home energy coach who will provide impartial expert advice throughout the renovation process, including:
Completing an in-home energy assessment
Identifying eligible retrofits, including insulation, heating and cooling equipment, rooftop solar, and in-home electric vehicle charging stations
Selecting qualified contractors
Accessing utility and government cash-back rebates
Durham Region has partnered with the Windfall Ecology Centre to administer the program and provide home energy coaching services. Windfall is a non-profit organization with decades of on-the-ground experience delivering home energy retrofits. The program is the first in Canada to feature partnerships with community-based financial institutions – Pathwise Credit Union and Rapport Credit Union - who are offering energy retrofit financing services to participating residents
The Durham Greener Homes Program is part of the Region's Community Energy Plan, and is a key strategy to reduce greenhouse gas emissions and respond to Durham Regional Council's climate emergency declaration. Funding is provided through a $3.4 investment from the Community Efficiency Financing initiative, which is offered through the Green Municipal Fund and delivered by the Federation of Canadian Municipalities (FCM) and funded by the Government of Canada.
For home energy upgrades, visit DurhamGreenerHomes.ca to access to a home energy coach, an interactive web-portal, financing incentives and more.
Quotes:
"Durham Region residents will benefit greatly from the Durham Greener Homes Program. This initiative will help our communities access expert advice from home energy coaches to decide which retrofits best suit their needs, how to find skilled contractors, and how to take advantage of available rebate programs to reduce costs. The program will make it easier for residents to implement energy improvements and help with Durham Region's low carbon transition. We're thankful for FCM and the Government of Canada's support in addressing climate change."
– John Henry, Regional Chair and Chief Executive Officer
"When Regional Council declared a climate emergency in 2020, staff were directed to focus on relentless implementation of our climate action plans. I am proud to see the results of our collective efforts today with the launch of the Durham Greener Homes program. This program knits together partnerships with credit unions, utilities, and skilled trades, and demonstrates the power of municipal governments acting as a catalyst for collaborative action in the face of the complex challenges. We hope that this program serves as a blueprint for other municipalities and communities across Ontario and Canada as we work together to respond to one of the greatest challenges of our time."
– Elaine Baxter-Trahair, Chief Administrative Officer, Durham Region
"Windfall Ecology Centre has been helping Durham residents retrofit their homes for over 20 years. We are proud to combine all we have learned in that time to Durham Greener Homes, a best-in-class home retrofit facilitation service designed to ease renovation anxiety and help homeowners get the most from their energy efficiency investments."
– Brent R. Kopperson, Founder and Executive Director, Windfall Ecology Centre
Quick Facts
With Durham Regional Council's declaration of a climate emergency,Durham Region joined the Government of Canada and more than 400 Canadian municipalities who have declared climate emergencies. Most of these organizations are implementing programs to help reduce their contribution to global carbon emissions. Since declaring a climate emergency on January 29, 2020, Durham Region has taken important steps to accelerate the transition towards a low-carbon, climate-resilient community.
The Durham Community Energy Plan identifies programs that will allow Durham to reach its long-term greenhouse gas emissions reduction target while making Durham an even better place to live, work and play.
The Durham Greener Homes Program will target single-family homes built between 1970 and 2000 (representing 46 per cent of single-family homes in the Durham Region) because they have high energy-saving potential. The program will support energy-efficiency upgrades such as high-efficiency HVAC equipment, thermal envelope upgrades, lighting upgrades and high-efficiency appliances. Additional eligible measures will include heat pump installation, renewable energy and energy storage systems, electric vehicle charging infrastructure, water conservation measures, and indoor air quality measures. The Durham Greener Homes Program is hosted by the Regional Municipality of Durham and administered by Windfall Ecology Centre.
– 30 –
For media requests, please contact CorporateCommunications@durham.ca.