Showcase your products and services to the Region and local municipalities this October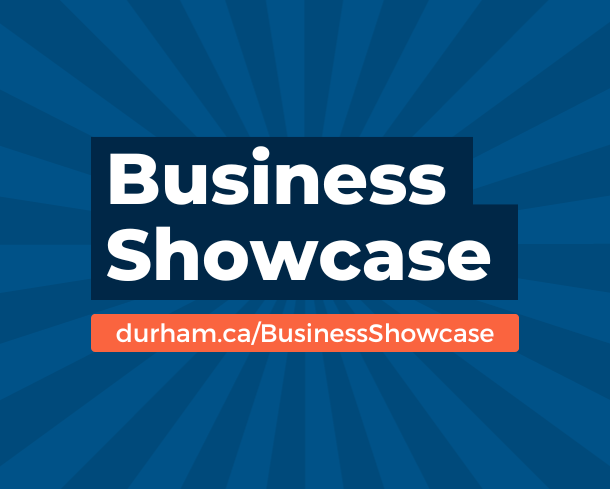 Whitby, Ontario – The Region of Durham, in collaboration with local area municipalities, is calling on businesses interested in working with the municipal sector to showcase their products or services at this year's virtual Business Showcase on October 16, 17 and 18.
Upon registration, businesses will be grouped into one of the following key product/service themes. Each theme supports Regional and municipal program and service areas to provide innovative solutions for:
General Business Services
Health and Social Services
Information Technology and Smart Cities
Operations (Facilities and Emergency Services)
Transportation (Transit and Roads)
Water, Wastewater and Solid Waste Management
During the event, each business will have 10 minutes to introduce their company and provide a product/service overview. Regional and local area municipal staff whose work relates to each theme will attend to learn about the products and services. Next steps will follow the Region's or local municipality's established procurement policies. This project aligns with Durham Region's Intelligent Communities framework.
Please register by October 2, 2023. For more details, visit durham.ca/BusinessShowcase.
– 30 –
For media inquiries, please contact Corporate Communications.