Stop that leak! Toilet leaks can cost you
If your wallet was leaking money, you would fix it. So why let toilet leaks drain money from your wallet?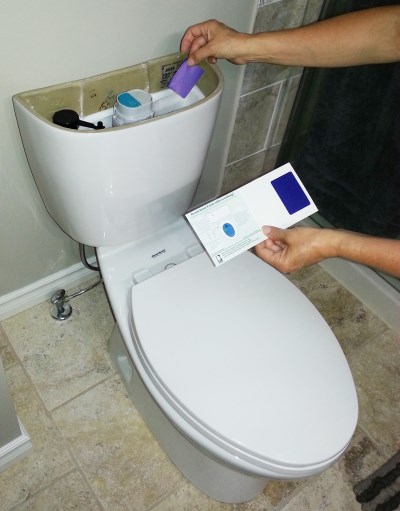 Toilet leaks can quickly amount to thousands of dollars per year. They are the most common source of household leaks and they are hard to detect.
Thankfully, there is a solution. Order our free Dye Test Strips.
Just place a strip in your toilet tank and wait a few minutes. If colour appears in the bowl without flushing, you have a leaking flapper valve or a water level that is set too high. Either way, you have repairs to do and money to save. If your toilet flapper is leaking, take it with you to the store to make sure that you get the exact replacement. Getting the wrong one can also waste water.
Start by ordering our free Dye Test Strips.