This Saturday drop off your electronic or household hazardous waste and reusable items in Pickering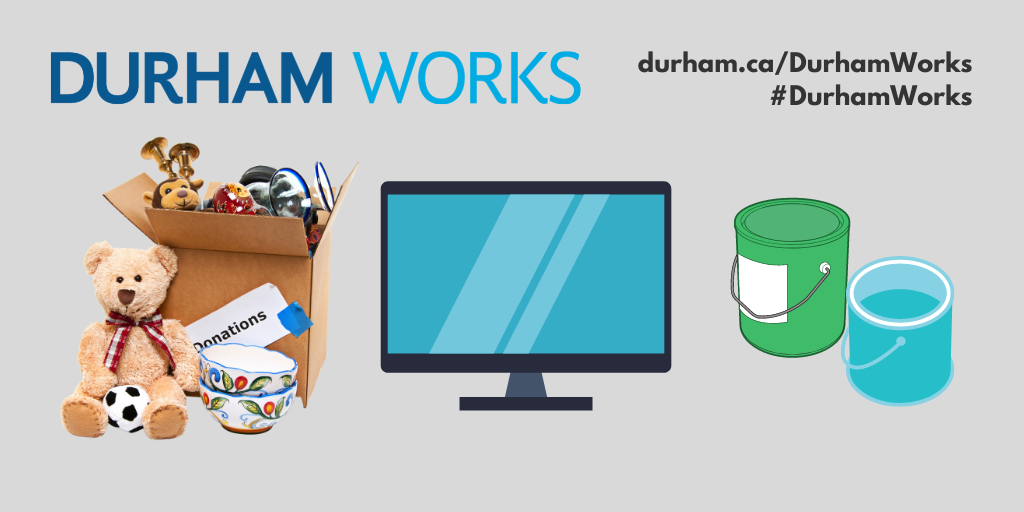 Drop off electronic or household hazardous waste and good quality reusable items, free of charge at our Diversion Days event!
Date: Saturday, August 21 from 8 a.m. to noon (rain or shine)
Location: Don Beer Arena in the rear parking lot, 940 Dillingham Road in Pickering.
Bring your end-of-life electronics such as cellular phones, cameras and computers, for free recycling; and drop off reusable items such as clothes, home décor and bedding. At this event, residents can also safely dispose of household hazardous waste such as antifreeze, batteries, fuel, paint, household chemicals and medications, and keep these toxic materials from entering local ecosystems and water sources.
Masks and physical distancing are required. Learn more about this event at durham.ca.