Posted on Friday, August 26, 2022 11:49 AM
Whitby, Ontario – The Regional Municipality of Durham is accepting applications from individuals interested in serving on the following committees:
Accessibility Advisory Committee
Durham Active Transportation Committee
Durham Agricultural Advisory Committee
Durham Environmental Advisory Committee
Durham Region Anti-Racism Taskforce
Durham Region Roundtable on Climate Change
Durham Region Transit Advisory Committee
Energy from Waste – Waste Management Advisory Committee
What: The Region of Durham...
Posted on Thursday, August 25, 2022 01:10 PM
Whitby, Ontario – The Regional Municipality of Durham is now accepting applications from residents who would like to serve as a community member on the Durham Regional Police Services Board (DRPSB). The term of this appointment is four years and coincides with the term of Regional Council.
When: Interested residents are requested to submit a completed application form to the Regional Clerk by 4:30 p.m. on Thursday, October 27.
How: Application forms are available on durham.ca/Committees, or...
Posted on Thursday, August 25, 2022 12:00 PM
Whitby, Ontario - Durham Region Health Department has received notification of more adult mosquitoes that have tested positive for West Nile virus (WNV), with positive mosquitoes now reported from three trap sites.
Confirmation of the latest positive mosquitoes was received on Aug. 25. The mosquitoes were collected from three Health Department's trap sites; one located in Ajax which was the location of a positive batch of mosquitoes previously reported on August 19, another in Clarington which...
Posted on Thursday, August 25, 2022 09:03 AM
Whitby, Ontario - The following represents beach-posting information for Durham Region beaches. Test results for the week of Aug. 22 indicate that six beaches have been posted as unsafe for swimming due to elevated bacteria levels. Beaches are posted as unsafe for swimming when elevated levels of E. coli exceed the provincial standard of 200 E. coli per 100 ml of water.

Test results for the week of August 22, 2022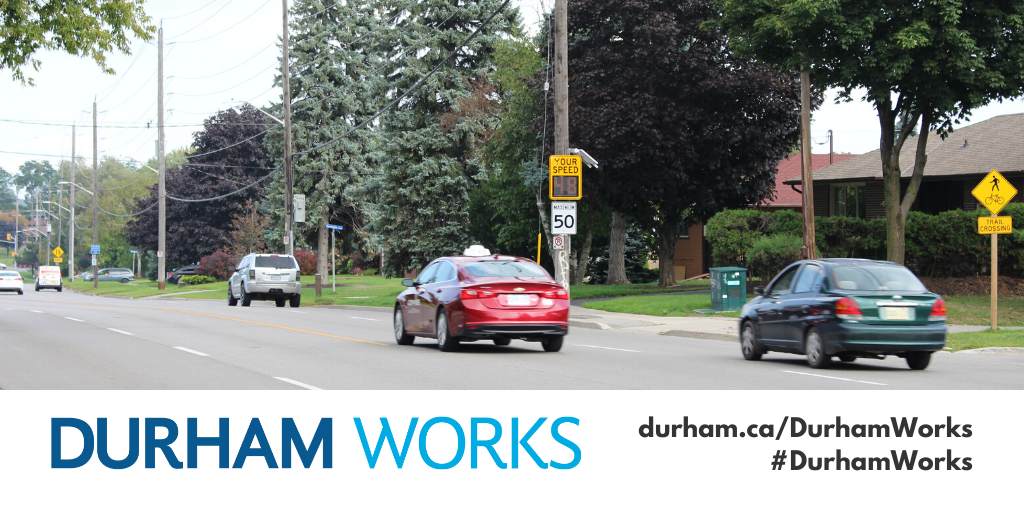 Posted on Tuesday, August 23, 2022 10:17 AM
Aggressive driving actions include speeding, driving too fast for conditions, following too close, disobeying traffic control, and failing to yield the right-of-way.
Speeding is one of the most common aggressive driving actions. Durham Vision Zero is a long-term, multi-agency strategy to create safer roads for drivers, pedestrians and cyclists. In support of Durham Vision Zero, the Region of Durham has launched a speed radar feedback (RFB) sign program on Regional roads to improve driver awareness...