Posted on Wednesday, March 15, 2023 03:36 PM
Whitby, Ontario –As part of The Regional Municipality of Durham'sLong-term Waste Management Planto mitigate environmental impacts, paper waste collection calendars will no longer be distributed to households. Residents of the Town of Ajax, Municipality of Clarington, City of Pickering, and Townships of Brock, Scugog and Uxbridge are encouraged to download theDurham Region Waste Appor access the online collection calendar atdurham.ca/waste.
The Durham Region Waste App, available on Google Play or...
Posted on Tuesday, March 14, 2023 03:00 PM
Whitby, Ontario –The Region of Durham is hosting two Public Information Centres (PICs) to discuss the Simcoe Street Rapid Transit Study; and gather feedback from residents to assess rapid transit solutions along Simcoe Street in Oshawa. Feedback from participants will help guide rapid transit recommendations.
Residents are invited to take part in the following sessions:
Tuesday, March 28, from 6 to 8 p.m.at the Oshawa Golf and Curling Club, 160 Alexandra Street, Oshawa
Wednesday, March 29, from 6...
Posted on Tuesday, March 14, 2023 11:04 AM
Whitby, Ontario– After 40 years of excellent service to families, Durham Behaviour Management Services (DBMS) is renaming to "Children's Developmental and Behavioural Supports."
DBMS began 40 years ago as a home and community-based consultation service that included licensed child care and recreation programs. Since then, it has expanded to include programming; collaborations with Durham Children's Aid Society and Dnaagdawenmag Binnoojiiyag Child & Family Services; early years caregiver-mediated...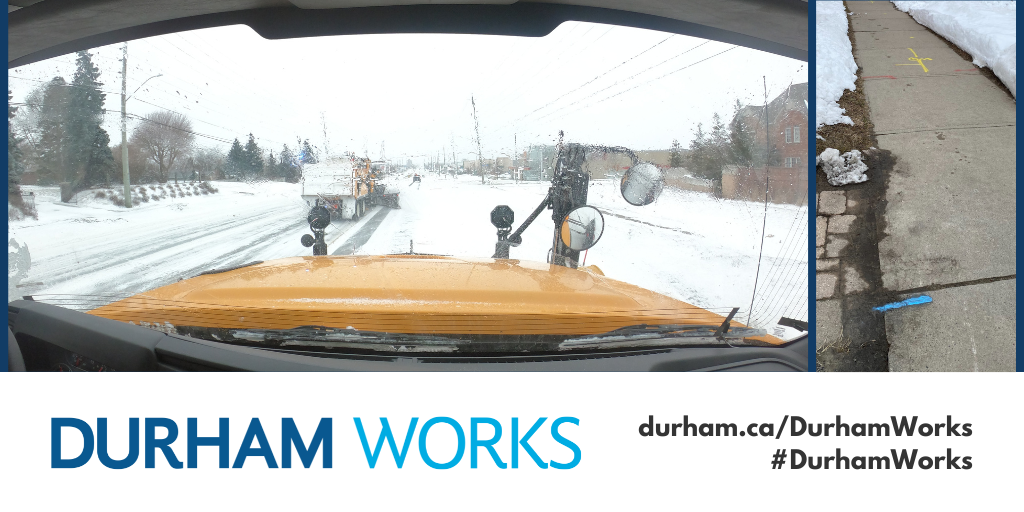 Posted on Monday, March 13, 2023 12:21 PM
The Region of Durham strives to continuously improve service delivery and recently examined winter maintenance and underground locate requests. Using provincial Audit and Accountability grants, the Region hired consultants to undertake a review of the current service delivery model and identify opportunities for improvement.
The consultants' reports identified potential cost-savings, challenges, and best practices for winter maintenance operations and underground locate requests. The reports...
Posted on Thursday, March 09, 2023 02:48 PM
Whitby, Ontario –The Regional Municipality of Durham is pleased to announce that it has been named by Call2Recycle® Canada, Inc. (Call2Recycle) as a 2022 Leader in Sustainability. The Leader in Sustainability Award is granted each year to organizations that display exceptional commitment to battery recycling.
In 2022, Durham Region collected 17,673 kilograms of household batteries at Regional Waste Management Facilities through the Call2Recycle program, making it one of the top-performing...