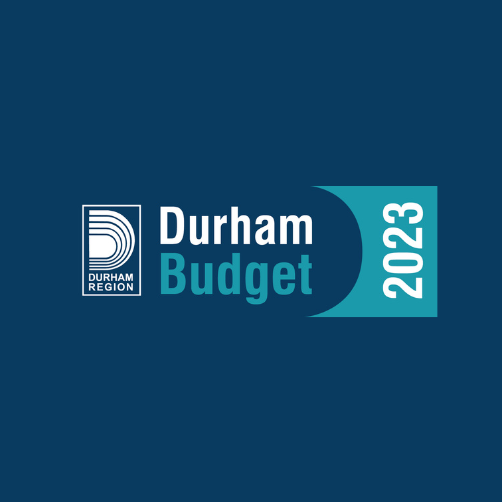 Posted on Wednesday, March 29, 2023 02:57 PM
Whitby, Ontario – Durham Regional Council has approved the 2023 Property Tax Supported Business Plans and Budget.
The 2023 Property Tax Supported Business Plans and Budget totals $1.9 billion in gross expenditures, requiring a 2023 tax levy of approximately $817.4 million. This represents a proposed net property tax increase of 5.2 per cent, or approximately $153 for the average residential home with an assessed value of $483,100.
The Region is investing in critical frontline core service areas;...
Posted on Friday, May 26, 2023 03:14 PM
Whitby, ON – Durham Regional Council adopted the Regional Municipality of Durham's new Regional Official Plan (ROP), as amended, on Wednesday, May 17. The new ROP is the culmination of work completed through Envision Durham, the Municipal Comprehensive Review of Durham's existing ROP.
The adopted ROP provides policies and strategic directions that guide future growth, infrastructure and service delivery, land use planning and development related matters to ensure an improved quality of life – to...
Posted on Friday, May 26, 2023 09:18 AM
Whitby, Ontario – The following statement is being issued on behalf of John Henry, Regional Chair and Chief Executive Officer for The Regional Municipality of Durham:
"National AccessAbility Week is May 28 to June 3. This week is an opportunity to celebrate the individuals, organizations and communities working to remove barriers; helping to build a more accessible and inclusive future for all.
Durham Region is committed to creating welcoming communities that work toward creating equal...
Posted on Thursday, May 25, 2023 03:49 PM
On May 25, 2023, Regional Chair and CEO John Henry spoke at the 2023 Annual Regional Chair Luncheon for the Ajax-Pickering Board of Trade, Clarington Board of Trade, Oshawa Chamber of Commerce and Whitby Chamber of Commerce.
Good afternoon everyone,
I'm thrilled to be here with all of you today - in person - to talk about the exciting things happening in Durham Region.
We are currently located on land, which has long served as a site of meeting and exchange among the Mississauga Peoples, and is the...
Posted on Thursday, May 25, 2023 08:58 AM
Whitby, Ontario - World No Tobacco Day is on May 31, and Durham Region Health Department is reminding everyone that it's never too late to quit smoking—a habit that not only negatively impacts your personal health, but also has a global environmental impact.
The World Health Organization indicates that approximately 3.5 million hectares of land are converted for tobacco growing globally each year. This interferes with attempts to substitute tobacco growing with sustainable crops, contributing to...