Test results confirm innovative project on Newtonville Road can safely proceed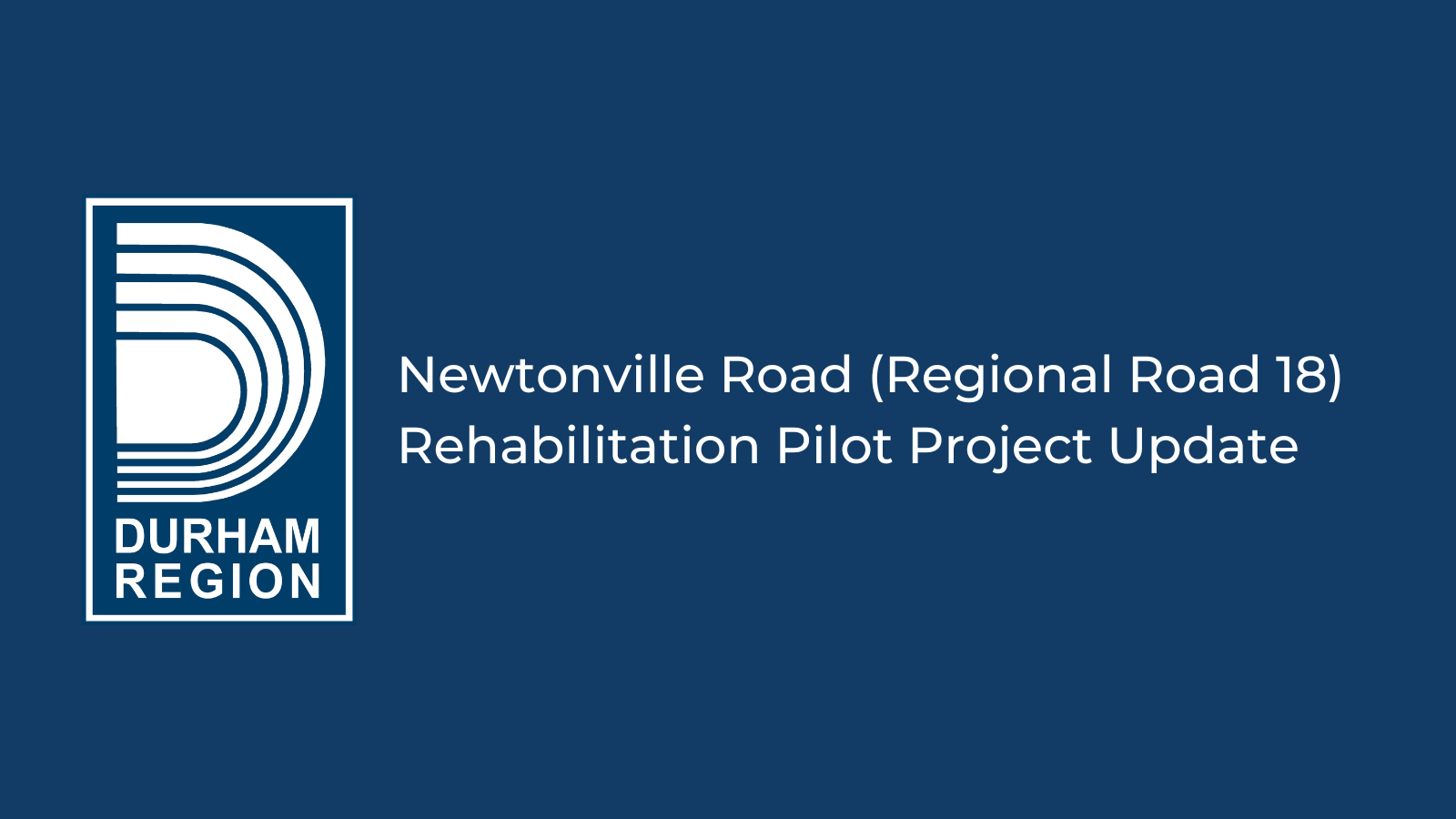 The Region of Durham's third-party environmental engineering consultant, Malroz Engineering Inc., has completed the testing and verification process of the recycled materials used in the road base for the Newtonville Road Rehabilitation Pilot Project.
This innovative project on Newtonville Road (Regional Road 18), in the Municipality of Clarington uses recycled materials to rehabilitate part of the road. The Region voluntarily paused the paving work and retained Malroz Engineering Inc. to investigate non-glass material in the road base and assess for potential environmental impacts after a member of the public raised concerns. The laboratory testing of the samples collected by Malroz show that no contaminants were detected in the leachate testing and any potential leachate is non-toxic.
A copy of the environmental engineering consultant's report can be found on the project page at durham.ca\NewtonvilleRoad.