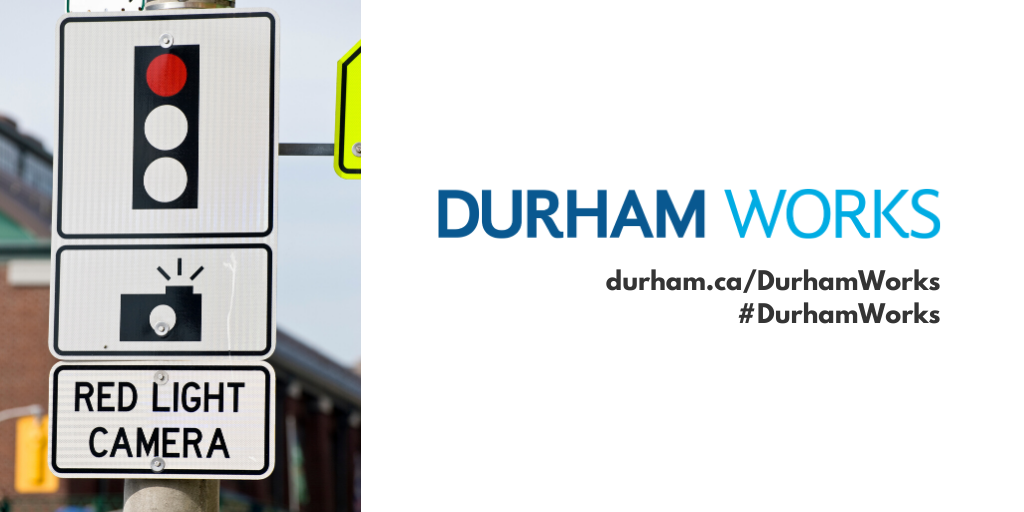 Posted on Wednesday, August 23, 2023 09:48 AM
Red light cameras have been installed at select locations throughout Durham Region to reduce T-bone collisions at intersections on Durham Regional roads.
Red light running has the potential to cause serious injury or death for both the offending driver and innocent victims. The Region's collision records database shows 571 collisions over a three-year period (2020, 2021 and 2022) at signalized intersections where the cause was specifically attributed to a driver disobeying traffic control...
Posted on Monday, August 21, 2023 02:59 PM
Whitby, Ontario - Durham Region Health Department is encouraging residents to prioritize meaningful connections to support their physical and mental health.
"Research shows that the power of connection is important to our well-being. Connection can take many forms: connection to yourself, connection to family and friends, and connection to your community," says Keith Rew, public health nurse. "We know that the past few years have contributed to feelings of isolation and loneliness. The task of...
Posted on Monday, August 21, 2023 01:57 PM
Whitby, Ontario – The following statement is being issued on behalf of John Henry, Regional Chair and Chief Executive Officer for The Regional Municipality of Durham:
"On behalf of the Region of Durham and its residents, I offer my deepest condolences on the passing of Ontario's 27th Lieutenant Governor, the Honourable James K. Bartleman. Our thoughts are with his family during this difficult time.
Among his many accomplishments, Mr. Bartleman made history as Ontario's first Indigenous Lieutenant...
Posted on Friday, August 18, 2023 10:45 AM
Whitby, Ontario – Throughout the summer, Durham Region Health Department conducts weekly bacteriological water tests to determine if beaches are safe for swimming. The Public Health Ontario Laboratory in Peterborough tests the water samples.
Test results for the week of August 14 indicate that one public beach is posted as unsafe for swimming. Beaches are posted as unsafe for swimming when elevated levels of E. coli exceed the provincial standard of 200 E. coli per 100 ml of water.
The Health...


Posted on Thursday, August 17, 2023 09:23 AM
Whitby, Ontario – The Regional Municipality of Durham is advising residents of upcoming lane restrictions on Lake Ridge Road (Regional Road 23) in the City of Pickering.

When: August 21 and 22. Unfavourable conditions may influence the work schedule.
Where: Lake Ridge Road, from Seventh Concession Road to 300 metres north of Seventh Concession Road, in Pickering.
Why: Lane restrictions will be in place to allow for two new entranceways into Watson's Glen Golf Club.
Note: At times, traffic on Lake Ridge...