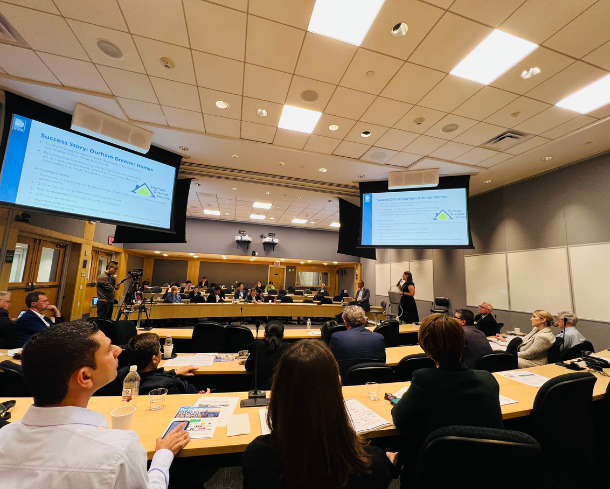 Posted on Friday, October 27, 2023 09:17 AM
Whitby, Ontario – Durham Region is participating in the Intelligent Community Forum Summit, where yesterday it received an award recognizing Durham as one of the top seven Intelligent Communities in the world in 2023.
Durham Region was named to the prestigious top seven list alongside cities from Australia, Brazil, the United States of America and Vietnam. Durham's Intelligent Community profile explains how the region is strengthening its large and diverse community through improved connectivity,...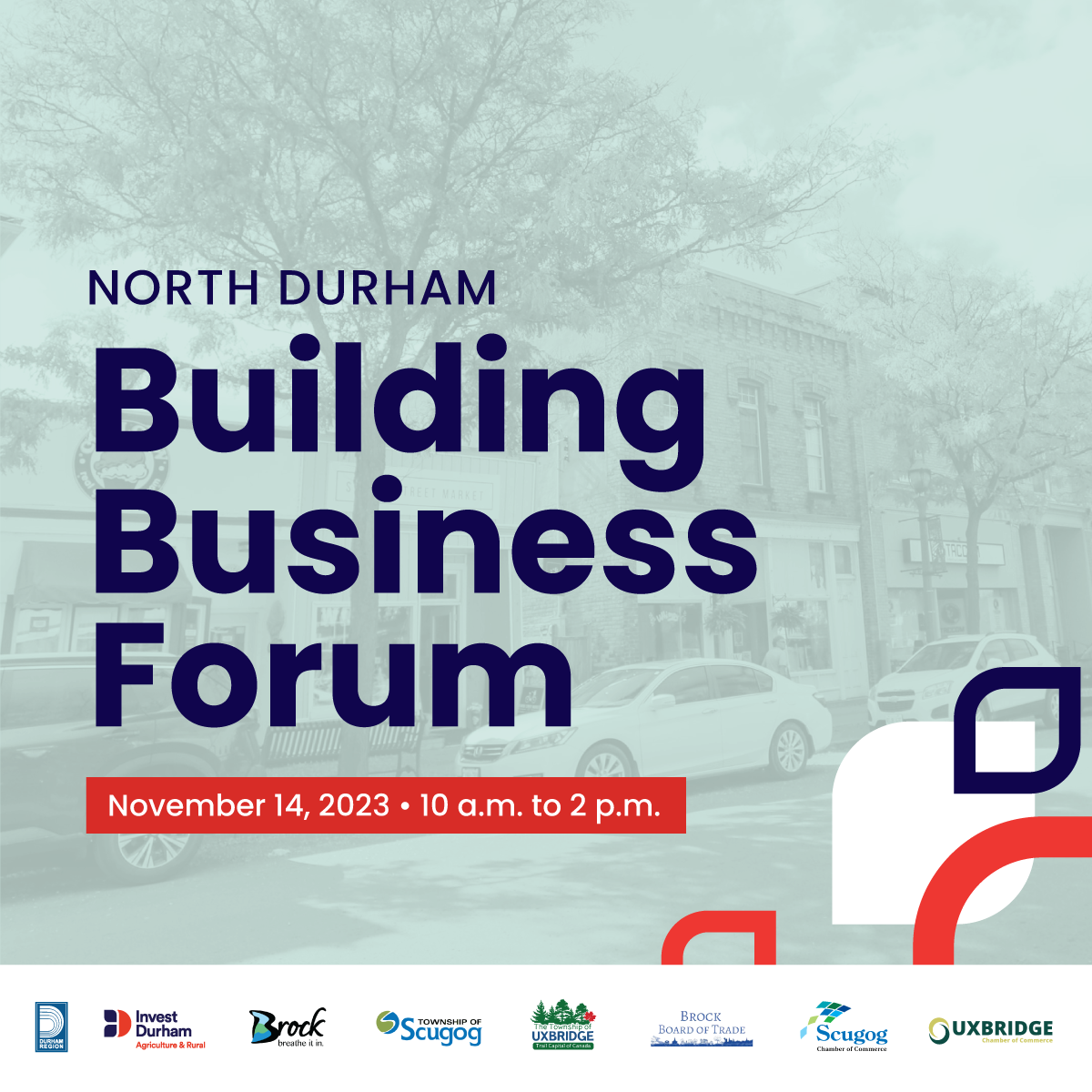 Posted on Tuesday, October 17, 2023 08:59 AM
Whitby, Ontario – The Region of Durham's Economic Development Division (Invest Durham), in partnership with the Townships of Brock, Scugog and Uxbridge, are encouraging local business and entrepreneurs from Durham Region's northern communities to register for the North Durham Building Business Forum on November 14 in Uxbridge.
The forum falls within Do It In Durham Entrepreneurship Week—an annual week of recognition from November 13 to 17 dedicated to celebrating entrepreneurship in Durham...
Posted on Monday, December 04, 2023 02:07 PM
Whitby, Ontario – Residents are invited to have their say on the Region's Business Plans and Budget, gain an increased understanding of the Region's programs and services and share input on key priority areas at the 2024 Budget Town Hall. Residents are encouraged to visit yourvoice.durham.ca/DurhamBudget to provide input and submit questions ahead of the event.
When: Thursday, January 11 at 6:30 p.m.
Where: The Town Hall will be livestreamed at durham.ca/Live and yourvoice.durham.ca/DurhamBudget....
Posted on Monday, December 04, 2023 11:13 AM
Whitby, Ontario – The Regional Municipality of Durham has substantially completed the Lake Ridge Road rehabilitation project, and the final completion date is expected by the end of this year, followed by a two-year warranty period. The project improves the overall operational safety of the roadway for users and was partially funded by the Canada Community-Building Fund.
"We'd like to thank local residents and commuters for their patience and understanding as we work to improve the infrastructure...
Posted on Monday, December 04, 2023 09:56 AM
Whitby, Ontario – The province has passed Bill 131, which enables the GO Transit Station Funding Act, 2023. This is a significant milestone in the journey to expand rapid transit across Durham Region and beyond. The Act introduces an innovative revenue tool that will enable municipalities to support the building of new stations along GO train routes.
Rapid transit stations that spur transit-oriented communities help meet the needs of our growing communities, bringing new development, particularly...