Posted on Friday, July 14, 2023 10:48 AM
Whitby, Ontario – The Regional Municipality of Durham is advising residents of lane restrictions on Sandy Beach Road in the City of Pickering.
When: July 17 to 19. Unfavourable weather conditions may impact the work schedule.
Where: Sandy Beach Road will be closed from the south entrance of the Bay Ridges Kinsmen Park parking lot to Parkham Crescent, with access to the park from Montgomery Park Road.
Why: To install a sanitary forcemain. This work is part of a project to construct a second forcemain...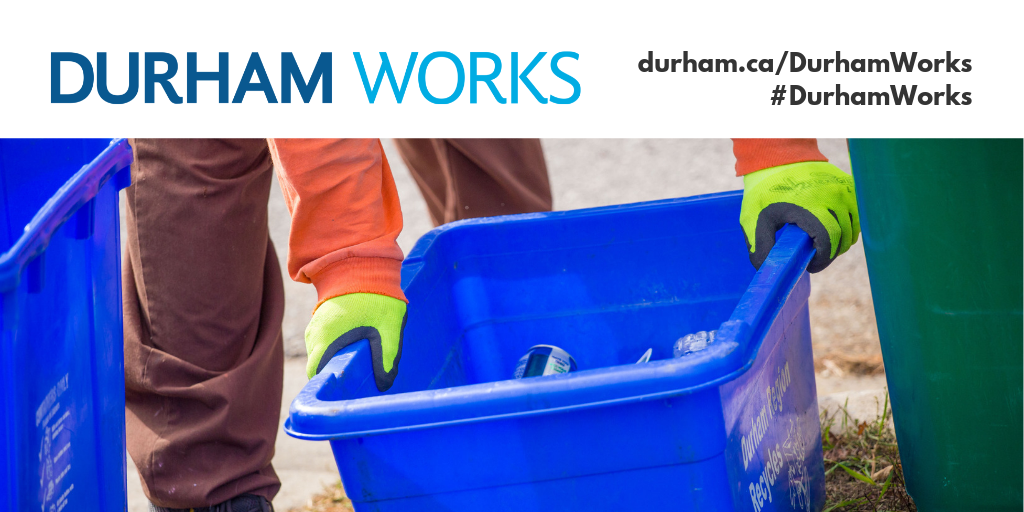 Posted on Friday, July 14, 2023 08:30 AM
Residents are asked to keep the health and safety of waste collection workers in mind when they set out their waste for curbside collection.
By following a few simple steps, residents can help prevent injury for waste collection workers when collecting broken glass, broken porcelain or medical sharps. Broken glass or broken porcelain can easily break through a plastic bag and harm our workers or others. Medical sharps are objects that can cut skin and come in contact with bodily fluids, such as...
Posted on Thursday, July 13, 2023 02:31 PM
Whitby, Ontario - Throughout the summer, Durham Region Health Department conducts weekly bacteriological water tests to determine if beaches are safe for swimming. The Public Health Ontario Laboratory in Peterborough tests the water samples.
Test results for the week of July 10 indicate that all public beaches are safe for swimming. Beaches are posted as unsafe for swimming when elevated levels of E. coli exceed the provincial standard of 200 E. coli per 100 ml of water.
The Health Department...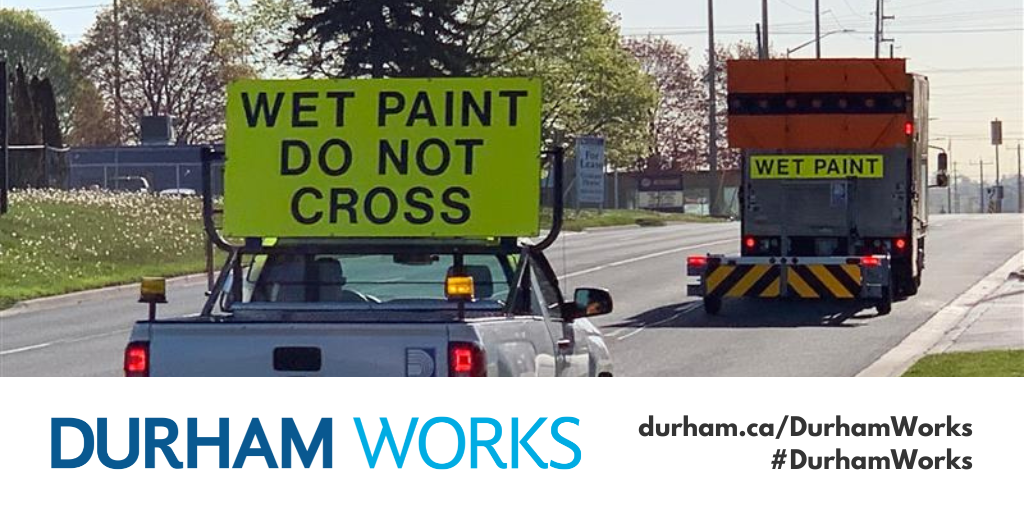 Posted on Thursday, July 13, 2023 12:25 PM
Roadway line painting takes place on weekdays between 8 a.m. and 5 p.m. until November. Line painting on roads is an important road safety feature. Line markings are used to define lanes and guide traffic on roadways, as well as provide guidance to motorists, cyclists and pedestrians about allowable or prohibitive maneuvers.
Line painting is a moving operation that progresses at reduced speeds to ensure the proper application of road paint. Follow-up trucks travel behind the trucks applying the...
Posted on Wednesday, July 12, 2023 09:04 AM
Whitby, Ontario – The following statement is being issued on behalf of John Henry, Regional Chair and Chief Executive Officer for The Regional Municipality of Durham:
"We are pleased with the recent announcement from the Government of Ontario and Ontario Power Generation (OPG) on their plans to build three additional small modular reactors (SMR) at the Darlington Nuclear Generating Station in Clarington.
The benefits of the expansion of OPG's SMR fleet at its Darlington site will be felt across...