Message from the Commissioner & Medical Officer of Health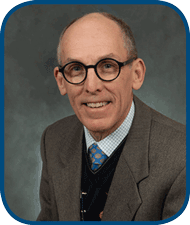 In 2020, the COVID-19 pandemic presented unique challenges affecting everyone. Nearly 9,000 Durham residents contracted COVID-19, and nearly 250 people died from the illness. I am deeply saddened by the significant loss our community has experienced throughout the pandemic and offer my sincere condolences to everyone grieving a loved one.
The COVID-19 pandemic has impacted residents in numerous ways: livelihoods have been impacted, making it difficult to afford basic needs like food and housing; frontline workers put their health at risk and took on new stresses; residents living in long-term care and retirement homes experienced outbreaks, isolation, illness, and death; business owners were asked to change how they operate; students missed months of in-class learning; educators adapted to new ways of teaching; and loved ones changed and cancelled celebrations, life events and social gatherings.
Durham Region Health Department (DRHD) staff, programs and services were also impacted by the COVID-19 pandemic. Under the Ontario Health Protection and Promotion Act, DRHD is mandated to control the spread of infectious diseases and diseases of public health significance. DRHD is also required to ensure 24/7 response to and recovery from emergencies with public health impacts. Even though DRHD has years of experience managing infectious diseases and outbreaks, COVID-19 presented extraordinary challenges and required an "all hands on deck" approach.
To make DRHD's COVID-19 response possible, the contributions of our entire team were necessary. This meant that most regular programs and services were put on hold and staff members were re-deployed to the COVID-19 response. This also meant that many of us had to adapt to new schedules, new responsibilities, and constantly changing information. The staff that worked on DRHD's COVID-19 response included, but was not limited to:
Case and contact managers, who responded to inquiries, supported residents who tested positive for COVID-19, and followed contacts of confirmed cases.
Public health inspectors (PHIs), who managed COVID-19 outbreaks and conducted investigations.
Paramedics, who obtained nasal swabs for COVID-19 testing.
The Community and Resource Development Team, who worked around the clock to keep residents informed of the rapidly changing situation.
Epidemiologists, who kept DRHD staff, partners, and residents informed on the status of COVID-19 in our community.
I recognize the heavy burden the COVID-19 response has placed on the entire team at DRHD, and I am proud of our staff for meeting each challenge with dedication, patience, and a willingness to adapt. Often working very long hours in a rapidly changing environment, staff continued to demonstrate compassion and understanding while responding to the needs of our community.
Although 2020 is over, the COVID-19 pandemic continues and the health, social, economic, and emotional toll the pandemic has caused will remain with us for years. With the COVID-19 vaccination roll-out beginning in December 2020, we were hopeful for the future and took this opportunity to turn some attention toward recovery. DRHD recognizes that the COVID-19 pandemic has highlighted long-standing problems that are unequally distributed within our community. As we continue to vaccinate our population and work to recover from the pandemic, DRHD, our partners, and the community must work together to reduce inequities and improve the health of our entire population.
Robert Kyle, BSc, MD, MHSc, CCFP, FRCPC, FACPM
---
Key Health Department achievements
The 2020 COVID-19 response in numbers
The Health Department engaged in many COVID-19 response activities to reduce the spread of illness and protect the health and safety of area residents. Our response activities throughout the year included:


2,638 investigations/inquiries regarding priority population settings


11,087 testing kits prepared by administrative support staff


135,492 COVID-19 phone interactions with residents and community partners


15,121 COVID-19 cases and contacts followed by public health nurses

13,323 nasal swabs obtained by paramedic services from area residents, school staff and students, clients and staff in child care centres, long-term care and retirement homes, shelters and other congregate settings


44,442 nursing assessments to determine if further medical intervention is required


81 outbreaks managed by public health inspectors in long-term care homes, retirement homes and hospitals


1,336,869 clicks on the link to the Durham Region COVID-19 Data Tracker from durham.ca/novelcoronavirus


128,560 test results received and distributed for follow-up



62,452 calls to cases and contacts
331 investigations by public health inspectors for confirmed positive cases not contacting Durham Health Connection Line for follow-up
96 investigations conducted by public health inspectors for people failing to self-isolate under the Section 22 Class Order
11,328 investigations initiated in facilities and 23,217 follow-ups with facilities completed by public health inspectors
---
In addition to DRHD's responsibilities related to COVID-19, the Health Department operated routine programming when possible. Highlights related to DRHD's regular programming can be read in this report under the regular programs and services section.
---
COVID-19 and response trajectory January to December 2020
This timeline provides a month-by-month summary of major decisions, milestones and events related to COVID-19 that had significant impacts on the COVID-19 response in Durham Region.
January: Canada confirms first case of COVID-19.
February: First case of COVID-19 reported in Durham Region.
March: World Health Organization declares pandemic; Ontario declares emergency and non-essential businesses close.
April: Ontario releases framework for reopening the province (3 stages).
May: Ontario enters first stage of reopening with spread of COVID-19 stabilizing.
June: Durham enters second stage of reopening, loosening restrictions.
July: Durham enters third stage of reopening as new daily cases decline further.
August: Ontario plans to reopen schools in September amid low numbers of new daily cases.
September: Ontario sees rise of new daily cases.
October: With COVID-19 cases on the rise again, October signals the beginning of the second wave of the pandemic and some regions face tougher public health restrictions.
November: Ontario gets new reopening framework; Durham is placed in Yellow – Protect; Orange – Restrict, then Red – Control categories.
December: Canada approves two vaccines; new daily cases at their highest; Ontario enters Provincewide Shutdown.
COVID-19 response activities
Case and contact management

Case and contact management reduces the burden of COVID-19 by identifying probable and confirmed cases of COVID-19 and following positive cases and their contacts to provide instructions, assessment, and contact tracing.
Case management involves but is not limited to investigation of disease exposure, monitoring, health education, and contact assessment.
Contact management activities include calling identified COVID-19 contacts, assessing exposure risks, providing health education and recommendations based on risks, and monitoring as appropriate.
Accomplishments:
Followed 15,121 positive COVID-19 cases and their contacts.
Completed 44,442 nursing assessments to determine if further medical intervention is required.
Received and disseminated 128,560 test results for follow-up.
Made 62,452 calls to cases and contacts.
Public health inspectors completed 23,217 follow-ups with facilities.
---
Working together to limit the spread of COVID-19
Durham Region Health Department (DRHD) staff designed a targeted intervention to manage an outbreak with widespread transmission in a community setting involving a priority population.
Case investigators at DRHD identified several cases of COVID-19 associated with a setting which resulted in the declaration of an outbreak. An on-site assessment provided further understanding of the risk of exposure to COVID-19 within the setting.
DRHD worked with leaders within the priority population community to ensure impacted individuals were made aware of the risk of exposure to COVID-19 and were advised on public health recommendations including testing.
Two mobile testing events were arranged for this priority population. The first event was held at a municipal recreation facility where 73 individuals were tested. This resulted in finding 11 additional cases of COVID-19. Through further contact tracing, additional exposures were identified which led to a second testing event where 20 individuals attended. No new cases were identified from the second testing event.
The setting remained closed for the duration of the outbreak and complied with all public health measures. Overall, this was a successful intervention to support a priority population and limit the spread of COVID-19 within the community.
Communications

Durham Region Health Department (DRHD) is responsible for communicating medical advice and guidance in a timely, accurate and accessible manner to help local partners and the public understand requirements and preventive actions they can take to minimize the spread of COVID-19. Public health communications occur through various venues and platforms including phone interactions, response to media requests, public appearances through local media outlets, participation in community events, participation on local planning tables, social media, and comprehensive web pages on durham.ca.
Accomplishments:
Released a COVID-19 Update web page to provide timely and accurate information including 71 Medical Officer of Health messages, information on case status in Durham Region, important updates and class orders.
Launched a Community Reopening Toolkit with advice for essential businesses and organizations, special instructions issued by the Durham Region Medical Officer of Health, workplace safety tools, sector-specific advice, links to other reliable organizations' sector-specific advice, and 16 signs to post in the community.
Created a web page informing local partners and the public on the status of vaccines, including one Facts About sheet, a list of Frequently Asked Question (FAQ) on vaccinations, and a link to Ontario's COVID-19 vaccination program.
Created a Health Care Professionals web page containing 25 Fax About guidance documents, 23 COVID-19 fact sheets, links to provincial, federal and global guidance and other relevant resources.
Created and maintained one web page on COVID-19 testing, one on outbreaks, one on mental health, one on non-medical masks and face coverings, one on travel advice, and one containing Facts and Frequently Asked Questions.
Launched a Schools Reopening Toolkit, providing links to relevant guidance, advice, and resources for parents, guardians, school boards, and educators.
Regularly updated DRHD's #PublicHealthProtects infographic which publicly shares details of the Health Department's COVID-19 response activities, getting 1,210 clicks.
Coordinated over 200 COVID-19 media inquiries.
Produced 212 videos on the topic of COVID-19, which were shared on social media and received 86,593 views.
Received 3,107,388 pageviews on all COVID-19 related web pages.
Inspections and investigations


The Health Protection Division (HPD) is responsible for conducting inspections and investigations of local businesses and facilities to: ensure compliance with COVID-19 guidelines, orders, and regulations; respond to outbreaks; and address non-compliance and respond to inquiries and complaints.
Accomplishments
Performed 331 investigations for confirmed cases and high-risk contacts not contacting Durham Health Connection Line for follow-up.
Conducted 96 investigations for people failing to self-isolate under the Section 22 Class Order.
Initiated 11,328 investigations in facilities.
Completed 23,217 follow-ups with facilities.
---
Durham Region Health Department's (DRHD) enforcement efforts helped limit the spread of COVID-19
Throughout 2020, HPD supported the province's Multi-Ministry Task Force to conduct targeted and focused campaigns in response to DRHD's local COVID-19 enforcement needs. One campaign involved visiting specific business sectors that presented a heightened risk for COVID-19 transmission. A second campaign, which occurred from December 10 to 13, was focused on COVID-19 safety plans, screening requirements for workers and essential visitors, wearing personal protective equipment, and capacity limits. During the second campaign, provincial officers visited 440 facilities and 63 per cent were found in compliance with the COVID-19 requirements. Thanks to the efforts of HPD staff and partners from other agencies, DRHD was able to provide a more consistent approach to enforcement, which in turn helped limit the spread of COVID-19 locally. This collaboration also allowed DRHD to build stronger relationships with provincial, municipal and regional partners, such as the Ontario Ministry of Labour, Training and Skills Development, Alcohol & Gaming Commission of Ontario, Durham Regional Police Service, municipal emergency and fire services, and municipal by-law departments.
Instructions and orders

The Commissioner & Medical Officer of Health (C&MOH) and Associate Medical Officer of Health (AMOH) are responsible for providing medical advice, guidance, and oversight throughout the COVID-19 pandemic. The C&MOH and AMOH have the responsibilities and legal authority to issue instructions and orders, monitor the spread of COVID-19 at the local level, assess risks and impacts, and use their medical expertise to provide recommendations on how to mitigate risks within the region.
Accomplishments:
Issued a class order on April 7 (revised October 14) that requires anyone who tested positive for COVID-19 or anyone who had contact with a person who tested positive for the virus to self-isolate for 14 days or longer, if directed by public health staff. The revision added requirements for positive cases to: (1) provide the contact information of anyone they were in close contact with; and (2) participate in daily phone calls to confirm isolation.
Issued an order on April 21 requiring Lakeridge Health to lead the monitoring, investigations, and response to the COVID-19 outbreak at Orchard Villa Retirement Community, with orders for Orchard Villa to enhance measures to protect residents and staff.
Issued a class order on June 24 (revised December 7), requiring owners and operators of agricultural farms employing temporary foreign workers (TFWs) to implement public health measures and take actions to minimize risk to TFWs. The revision added requirements to ensure housing accommodations are inspected, that food would be provided to those in self-isolation; and to limit TFWs employment to one workplace.
Released instructions on July 6 (revised September 28) to commercial establishments requiring a policy that prohibits people from entering or remaining in the premises without wearing a mask or face covering. The instructions were revised to require all persons responsible for a business or organization permitted to open and all persons responsible for an apartment building or condominium to have a policy that ensures people wear a mask or face covering in enclosed public spaces.
Issued instructions on November 23 requiring owners/occupiers of workplaces to implement restrictions and public health measures and follow specific actions in the event of an outbreak.
Issued an order on November 26 to owners/operators of retail stores to increase public health measures (e.g., prepare a safety plan, screen patrons and staff, post signage, monitor common areas, etc.).
Released instructions on December 23 for indoor businesses, buildings and condominiums to increase compliance with public health instructions and ensure public health measures and screening are in place.
Outbreak management

Durham Region Health Department (DRHD) is responsible for coordinating outbreak management support to institutions, including child care centres and schools experiencing outbreaks. Outbreak control supports include following Ontario Chief Medical Officer of Health directives, ensuring appropriate use of personal protective equipment (PPE), increasing environmental sanitation, cleaning, and disinfection, and emphasizing the importance of hand hygiene among residents and staff. DRHD staff also maintain daily contact with institutions experiencing outbreaks to provide support.
Accomplishments:
Public health inspectors (PHIs) managed 81 outbreaks in long-term care homes, retirement homes, and hospitals, 35 in schools and child care centres, and 65 in workplaces.
PHIs completed 1,384 workplace follow-ups which involved providing COVID-19 guidance to workplaces and on-site cleaning and disinfecting.
Completed testing in five workplaces experiencing outbreaks, with assistance from paramedics.
---
DRHD's efforts to prevent and control COVID-19 outbreaks
During the first wave of the COVID-19 pandemic, unfortunately many long-term care homes and retirement homes in Durham Region experienced outbreaks. Each outbreak had a devastating impact on residents, families, and staff. DRHD, in collaboration with Lakeridge Health, and institutions managed the outbreaks and provided infection prevention and control (IPAC) guidance to assist with controlling the spread of disease. While the first wave was devastating, especially in long-term care and retirement homes, DRHD learned invaluable lessons about reducing COVID-19 transmission in high-risk congregate living settings. The lessons learned, in addition to the relationships that were strengthened between DRHD and community partners, helped us better manage outbreaks during subsequent waves. These lessons and strengthened relationships will continue to have benefits beyond the COVID-19 pandemic.
DRHD also responded to outbreaks in other settings such as in the community, child care centres, congregate living settings, and workplaces. Throughout 2020, DRHD employed various legal tools to help slow the spread of COVID-19 in these settings. DRHD was the first public health unit in the province to issue a Section 29.2 Order under the Ontario Health Protection and Promotion Act to broker the services of an external agency to oversee the management of an outbreak at a facility. DRHD also issued a Section 22 Class Order requiring workplaces to ensure public health measures were followed during outbreak management. DRHD also issued Section 13 Orders to facilities to reduce or eliminate health hazards. DRHD will continue to provide education on IPAC measures to community partners and support residents, families, employers, and employees in Durham Region to stop COVID-19 outbreaks in the community.
School-focused nurses



School-focused nurses provide support to school boards and schools to facilitate public health and preventive measures related to the COVID-19 pandemic.
Accomplishments:
Supported the development and implementation of six school board COVID-19 health and safety plans in 264 schools.
Provided 1,114 school assessments and consultations with school staff regarding infection prevention practices.
Held 194 school-based COVID-19 testing events.
Declared 23 outbreaks in schools.
Conducted case management and contact tracing for 503 confirmed COVID-19 cases among students and school staff.
Surveillance

The Health Analytics & Research Team (HART) is responsible for assessment and surveillance of COVID-19 from an epidemiological perspective. Surveillance responsibilities include developing and adapting existing data systems to document information, producing data quality reports and identifying gaps or issues, communicating and engaging with Public Health Ontario and the Ontario Ministry of Health regarding surveillance, and analyzing and reporting local COVID-19 data.
Accomplishments:
Created, regularly maintained, and enhanced the Durham Region COVID-19 Data Tracker which received 1,336,869 clicks.
Daily entry of case and contact information with data quality checks of the provincial information system to ensure accuracy and completeness.
Produced Outbreak Status Reports to report institutional outbreaks on our website and through notification to subscribers, which is available online by visiting durham.ca/outbreakreport.
Completed two epidemiological reports: Describing the Pandemic and Flattening the Curve, receiving 2,620 clicks and 96 clicks respectively.
Launched the COVID-19 Health Survey for residents 18 and older to gather information about how the pandemic is affecting their health.
---
Durham Region Health Department (DRHD) introduces an innovative tool to track COVID-19 cases
In April 2020, DRHD released a new online tool called the Durham Region COVID-19 Data Tracker. The data tracker presents up-to-date information about local COVID-19 cases using an interactive dashboard that can be accessed online by anyone. While navigating the data tracker, users can learn about:
COVID-19 case status including the number of confirmed cases by status, age, gender, municipality, and time.
Institutional outbreaks in long-term care homes, retirement homes and hospitals.
School and child care centre outbreaks.
Workplace and community event outbreaks.
Time trends.
Exposure sources.
Where positive COVID-19 cases live in Durham Region by health neighbourhood.
Monitoring indicators that measure how well Durham Region is doing in terms of virus spread and containment, health system capacity, public health capacity, and laboratory testing for COVID-19.
Ontario Framework indicators that are used by the provincial government to determine the public health measures zone.
To create this tool, epidemiologists from DRHD worked closely with geographic information system (GIS) specialists in the Region's Corporate Services and Planning & Economic Development Departments to design and continually enhance the tracker. Information in the data tracker expanded in scope and complexity as the number of cases and demand for information grew throughout the pandemic.
The data tracker is innovative because it allows people to probe local COVID-19 data using an interactive tool with engaging visuals. Prior to the pandemic, HART was engaged in creating dashboards to showcase data on certain health topics; however, this dashboard has been DRHD's most comprehensive tool yet. It has provided invaluable learning that HART intends to apply to future work. DRHD has heard a great deal of feedback from community members and partners about the data tracker; however, a favourite accolade came from a Toronto Star reporter who called the data tracker a "thing of beauty".
Paramedic services and COVID-19 support



Region of Durham Paramedic Services (RDPS) was responsible for collaborating with provincial and local partners to establish local testing sites and update related policies and procedures as appropriate.
Accomplishments:
Paramedics obtained 13,323 nasal swabs from area residents, school staff and students, clients and staff in child care centres, long-term care and retirement homes, shelters, and other congregate settings.
---
RDPS supported Sunnycrest Nursing Home during a severe outbreak
Beginning November 23, 2020, amid the second wave of the COVID-19 pandemic, Sunnycrest Nursing Home in Whitby experienced a serious and deadly COVID-19 outbreak. Ultimately, this outbreak resulted in 196 positive COVID-19 cases and very sadly took the lives of 30 people. Given the severity of the situation, the Ontario Ministry of Long-Term Care (MLTC) was required to step in to control the outbreak. Due to significant resource constraints, the MLTC sought assistance from local health partners, and by December 3, 2020, Lakeridge Health (LH) assumed temporary management of Sunnycrest Nursing Home. LH quickly recognized that stabilizing the situation was not going to be easy, and engaged RDPS, along with other partners for aid. RDPS quickly alerted frontline staff of the situation, and within hours many staff made commitments to provide help, even on their days off. RDPS worked with its partners on-site to provide care to residents and help ensure a safe environment. In one week, RDPS provided 132 hours of support to the residents and staff at the nursing home. RDPS' role involved monitoring the well-being of residents, providing care, and helping to meet residents' immediate needs, particularly related to activities of daily living and social interactions. On January 1, 2020, DRHD declared the COVID-19 outbreak at Sunnycrest Nursing Home over. RDPS was acknowledged and thanked for its care, compassion and dedication while providing aid at Sunnycrest Nursing Home.
Testing support



The Administrative Services Team prepared testing kits and received and distributed test results for follow-up to support COVID-19 testing.
Accomplishments:
Administrative support staff prepared 11,087 testing kits.
Received and distributed 128,560 test results for follow-up.
Transcribed and referred 4,217 calls for follow-up.
Prepared 185 school lists documenting positive COVID-19 cases in schools to support case and contact management and mobile COVID-19 testing.
Regular programs and services
Due to the demands required of Durham Region Health Department (DRHD) during the COVID-19 response, for most of 2020 many regular programs were suspended to allow DRHD to allocate staff to support pandemic response efforts. Where possible, high-priority programs and services continued in a modified way. From July to September, DRHD had capacity to resume some regular programs given a brief period of reduced COVID-19 caseloads. Restored programs were delivered in a modified way to reduce the spread of COVID-19, including increased physical distancing, virtual visits where possible, and the use of PPE. With the second wave of COVID-19 occurring in late September, many restored programs were suspended again to ensure DRHD could adequately respond to the growing number of COVID-19 cases. The programs and services that continued throughout the pandemic as well as restored programs are described in this section.
Health Protection

High-priority programs were restored where possible including inspections related to food safety, the physical environment, on-site private sewage systems, drinking water and recreational water.
Accomplishments:
Completed 2,840 routine public health inspections related to food safety, infectious diseases prevention and control, safe water, recreational water, migrant farm worker housing and private sewage systems.
Conducted 1,280 rabies investigations.
Investigated 813 infectious diseases, in addition to COVID-19 outbreak investigations.
Healthy Families
High-priority programs were restored where possible in a modified manner. This included the Infant and Child Development Program, the Healthy Babies Healthy Children Program (HBHC), and the breastfeeding clinic.

Accomplishments:
Provided 1,100 virtual/phone visits to support families whose children have a developmental disability or are at risk for developmental delay.
Screened 4,530 prenatal and postpartum families using the HBHC tool to identify any risks to child development.
Completed 1,894 phone consultations to support families who screened with risk through the HBHC screening tool.
Provided 1,675 breastfeeding consultations.
Healthy Living
Prevention of Injury and Substance Misuse

Durham Region Health Department monitors local opioid-related statistics, works with community stakeholders, and provides harm reduction services to prevent and reduce the number of opioid-related overdoses and deaths.

Accomplishments:
Provided 21 naloxone kits to community organizations that distribute the medication to clients and patients to prevent opioid-related overdoses and deaths.
Distributed 1,675 naloxone kits and 491 refill naloxone nasal sprays to at-risk clients and their families or friends, in support of the Ontario Naloxone Program (ONP).
Provided three Opioid Overdose Alerts to community organizations.
Received 1,673 visits to the Durham Region Opioid Information System (DROIS) web page and accumulated 41 subscribers. DROIS shares the latest local opioid overdose-related statistics.
Provided weekly public updates on local paramedic services calls related to suspected opioid overdoses and issued public alerts to service providers.
Oral Health

The Oral Health Division restored high-priority programming in a modified manner. This included reopening the Oral Health Clinic on July 6, 2020 to serve clients under the Ontario Senior Dental Care Program and Healthy Smiles Ontario.
Accomplishments:
Provided oral health services to 1,527 clients including children, youth, and seniors in need, including screening, preventive services and emergency and essential services.
Immunization
The Immunization Program continued to provide high-priority programming in a modified manner to reduce or eliminate the burden of vaccine preventable diseases.


Accomplishments:
Responded to 3,962 immunization related calls.
Screened 4,169 Immunization of School Pupils Act (ISPA) notices for elementary students.
Completed 37 Adverse Events Following Immunization (AEFI) investigations.
Completed 416 vaccine storage and handling (VSH) inspections, 107 cold chain investigations, and approved 3,234 vaccine orders by health care providers.
Administered 10,573 doses of publicly funded vaccines in 119 school-based clinics.
Infectious Diseases Prevention and Control
Infectious Diseases Prevention and Control Program maintained case and contact management activities for priority infectious diseases throughout the pandemic. Sexual Health Clinics were restored in a modified manner to reduce the burden of sexually transmitted and blood-borne infections (STBBIs) and to ensure access to birth control and pregnancy counselling.

Accomplishments:
Managed 283 sexual health clinic cases and 114 contacts to prevent or limit the number of secondary cases (virtually, by phone and in-person).
Treated 878 STBBIs.
Managed 317 reportable non-COVID-19 infectious disease cases.
Managed 32 cases of tuberculosis.
Paramedic Services
RDPS continued to deliver quality Paramedic Services to reduce mortality and morbidity related to illness and injury through the provision of pre-hospital advanced life support procedures. Primary program delivery is through RDPS with assistance from the Central Ambulance Communications Centre and local fire department tiered response programs.


Accomplishments:
Provided 465,700 hours of emergency response.
Transported 45,269 patients to the hospital.
Continued work on the new Seaton Paramedic Response Station.
Received a one-time funding grant to initiate a Community Paramedicine Program in a pilot model with an end date of March 31, 2021 and potential to extensionend funding.
Community and Resource Development
The Community and Resource Development Team continued to provide support to Durham Region Health Department (DRHD) divisions, programs and services, keeping residents informed and helping to enhance compliance with the Ontario Public Health Standards.

Accomplishments:
Posted 2,357 messages across three DRHD social media pages including 1,673 posts about COVID-19 and 683 posts sharing information on DRHD's regular programs and services.
Received over 6.6 million impressions on all DRHD's social media posts.
Administrative Services
The Administrative Services Team provides effective and efficient support to all Durham Region Health Department divisions, programs, and services to enhance the delivery of the Ontario Public Health Standards and meet all requirements of internal and extensionernal customers.
Accomplishments:
Filled and distributed 3,205 vaccine orders to community health care providers.
Created electronic records for 685 clients to support the Immunization Program.
Privacy and Information Security
The Health Information, Privacy and Security Team works to provide effective and efficient privacy and information security support to all Durham Region Health Department divisions, programs and services that help enhance compliance with applicable privacy and public health related legislation, information security standards and information management best practices.
Accomplishments:

Processed 3,193 requests for COVID-19 lab results and/or isolation letters for clients.
Processed 24 non-COVID-19 Personal Health Information and Privacy Act, 2004 requests.
Processed 11 Municipal Freedom of Information and Protection of Privacy Act requests.
Provided in-person privacy training to 95 new staff and students.
Provided online privacy training refresh modules to 98 per cent of staff.
2020 Financial Information
2020 Expenditures
Healthy Living ($16,128,563)
Healthy Families ($11,803,947)
Infectious Diseases ($14,795,447)
Health Protection ($6,583,805)
Health Analytics & Administration ($9,540,264)
Paramedic Services ($58,833,006)
Total $117,685,031
$31,636,052 (27%) of total expenditures were spent on COVID-19 response.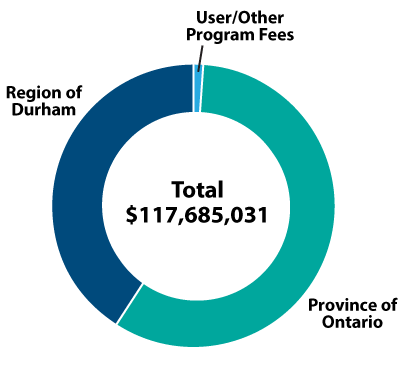 2020 Revenues
Region of Durham ($48,587,598)
Province of Ontario ($68,361,065)
User/Other Program Fees ($736,368)
Total $117,685,031