---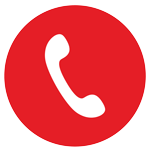 Durham Health Connection Line is responding to messages only
Messages will be responded to from Monday to Sunday, 9 a.m. to 7 p.m. Please leave only one message and your call will be returned in priority sequence.
If you are experiencing a medical emergency, please hang up and dial 911.
Durham Region Health Department strives to provide exceptional customer service. Due to the COVID-19 pandemic we are experiencing unprecedented call volumes that have resulted in extended response times. While we understand this may be frustrating, we have zero tolerance for clients who engage in the use of profane, aggressive, abusive, sexist, racist or homophobic language. Any such calls will not be responded to, and where necessary, referred to the appropriate authority for follow-up.
---
Facts about COVID-19
Frequently asked questions
What is COVID-19?
Coronaviruses are a large family of viruses that cause illness in humans ranging from the common cold to more severe diseases.
A novel coronavirus is a new strain that has not been previously identified in humans. In some cases, illness caused by novel coronavirus can be mild. In more severe cases, the novel coronavirus can cause pneumonia, acute respiratory distress syndrome, severe influenza-like illness, kidney failure and even death.
The causative agent for COVID-19 disease is SARS-CoV-2 virus. For the purpose of clear communication, the term COVID-19 can refer to both the virus and the disease.
On December 31, 2019, a cluster of cases of pneumonia was reported in Wuhan City, China. Recent information has confirmed a novel (or new) coronavirus (COVID-19) as the likely cause.
What should I do if I have the signs and symptoms of COVID-19?
Any person who has at least one symptom, even if the symptom(s) are mild, can be tested for COVID-19. When assessing for the symptoms below the focus should be on evaluating if they are new, worsening, or different from an individual's baseline health status (usual state).
This means that local area residents should only seek testing if they:
Are experiencing COVID-19 symptoms;
Have been exposed to a confirmed case of the virus, as informed by the Health Department or the COVID Alert app;
Are a resident or staff member of a setting that has a COVID-19 outbreak, as identified by the Health Department; and
Are eligible for testing as part of a targeted testing initiative directed by the Ministry of Health or the Ministry of Long-Term Care.

This currently includes workers and residents of high-risk settings such as long-term care homes, visitors of long-term care homes, workers and residents of homeless shelters and other congregate settings"
Fever (temperature of 37.8°C or greater)
New or worsening cough
Shortness of breath
Sore throat
Difficulty swallowing
Changes to sense of taste or smell
Nausea/vomiting, diarrhea, abdominal pain
Runny nose, or nasal congestion (not caused by seasonal allergies)
Atypical symptoms of COVID-19 should be considered, particularly in children, older persons, and people living with a developmental disability. Atypical symptoms can include: unexplained fatigue/malaise/myalgias, delirium (acutely altered mental status and inattention), unexplained or increased number of falls, acute functional decline, exacerbation of chronic conditions, chills, headaches, croup, conjunctivitis, and multisystem inflammatory vasculitis in children.
---
If you develop any of the symptoms above, self-isolate and seek clinical assessment by:
Completing the Lakeridge Health online assessment form at covidswab.lh.ca to get an appointment at the COVID-19 Assessment Clinic.
Contacting Durham Health Connection Line 905-668-2020 or 1-800-841-2729.
Note: The COVID-19 Assessment Clinic does not accept walk-ins.
Note: Household members of symptomatic individuals are required to quarantine until the symptomatic individual receives a negative COVID-19 test result or is provided a different diagnosis from a health care provider.
See all Ontario COVID-19 assessment centre locations
Instructions for individuals tested for COVID-19
---
Accessing your test results
If you have a green photo health card:
COVID-19 test results can be accessed online through the Ontario government COVID-19 test results website. It may take up to five days for results to be posted on the website.
If you do not have a health card, and/or have a red and white health card, and/or do not have internet access:
Please call the COVID Assessment Results Line or contact your primary care provider at least five days after you have been tested. When contacting the COVID Assessment Results Line at 905-721-4842 follow the automated instructions to leave a voice mail.
Please provide the following in your voice mail:
Full name
Health card number
Date of test
Phone number
If you test positive for COVID-19 you will be contacted by Durham Region Health Department, typically within 48 hours. The Health Department will provide you with information about the requirements to self-isolate and to identify potential contacts.
COVID-19 presentation in children
On May 13, the case definition for COVID-19 was updated to include multisystem inflammatory vasculitis as an atypical presentation in children.
This inflammatory illness has recently been reported in a small number of children worldwide in relation to the COVID-19 pandemic. Some of the symptoms associated with this illness include persistent fever, abdominal pain, gastrointestinal symptoms (including nausea, vomiting and diarrhea) as well as rash. This multisystem inflammatory vasculitis has symptoms that may also occur in Kawasaki disease (an illness that causes inflammation of the arteries).
Parents should contact their health care providers if their children experience these symptoms.
At this time the Ontario Ministry of Health guidance has not identified COVID-toes as an atypical symptom in children. COVID toes refers to skin findings observed in some individuals with COVID-19, characterized by swollen, painful and/or itchy lesions on the feet, toes and fingers. Please consult with your health care provider if you have concerns about your child's health.
How is it spread?
COVID-19 can be spread from person to person through:
Respiratory droplets and aerosols when an infected person coughs, sneezes, sings, shouts, or talks. Larger respiratory droplets fall quickly to the ground near the infected person while smaller droplets (or aerosols) may remain suspended in air for longer periods of time.
Close personal contact, such as touching or shaking hands.
Contact with nose and throat secretions (e.g., coughing and sneezing).
Touching an object or surface with the virus on it, then touching your mouth, nose, or eyes before washing your hands.
It is currently not known how long COVID-19 can survive outside of the body on a surface.
What is physical distancing?
Physical distancing is one of the most effective strategies to reduce the spread of illness, such as COVID-19, during an outbreak.
Physical distancing means limiting close contact with others by:
Maintaining at least 2 metres from others as much as possible.
Avoiding common greetings, such as handshakes and hugs.
Staying home whenever possible, including working from home.
Using virtual options to connect with friends and family.
Limiting contact with people at high risk such as older adults or people with health issues.
Using online shopping. Only go to stores for essential items such as groceries or pharmacy items when stores are less busy
How can I protect myself?
The Ontario Ministry of Health is advising all residents to practise physical distancing to reduce their exposure to other people. It is recommended to avoid contact with people outside of your immediate family.
All Durham residents need to be aware of their underlying medical conditions and seek medical attention if there are changes from their regular baseline level.
To reduce the spread of germs, including COVID-19 and the flu we recommend that you:
Wash your hands often with soap and water or hand sanitizer when hands are not visibly dirty.
Cough or sneeze into your sleeve or elbow and encourage others to do the same.
Wash your hands after handling nose and throat secretions (e.g. after throwing out used facial tissues).
Avoid touching your face and clean hands before touching eyes, nose or mouth.
Practice physical distancing by limiting close contacts with people outside of your household and maintain 2 metres from other people if you need to go out.
Wear a non-medical mask if you cannot practice physical distancing.
Clean and disinfect surfaces, especially those that are high-touch areas.
Do not share water bottles, straws, eating utensils, cigarettes, toothbrushes, toys or anything else that has been in contact with saliva, nose or throat secretions.
If you are ill, stay at home and keep yourself away from others.
Avoid close contact with anyone showing symptoms of respiratory illness such as coughing and sneezing.
If you are ill and must visit a health care provider, call ahead or tell them right away when you arrive that you have symptoms of COVID-19 and wear a mask while waiting to be seen.
See additional Health Department resources regarding proper handwashing, stopping the spread of germs and practising physical distancing.
How is COVID-19 treated?
There is no specific treatment for COVID-19. Supportive care based on symptoms may be helpful.
Is there a vaccine for COVID-19?
Yes. Safe and effective COVID-19 vaccines are available to protect you and your family from COVID-19.
For more information, please see our COVID-19 Vaccines page.
What is self-isolation?
Self-isolation is a strategy used to prevent COVID-19 from spreading to others. Individuals self-isolating must stay home, and limit time spent with others. While self-isolating individuals should not go to work, school, use public transportation, or go to other public areas (e.g. malls, restaurants).
The following individuals are being advised to self-isolate and monitor for signs and symptoms of COVID-19.
Note: The Ministry of Health recommends that adults aged 70 years and older, people who have underlying medical conditions, and people who are immunocompromised stay at home.
What is the "virtual assistant"?
The "virtual assistant" is a voluntary survey that is sent by text message to your cell phone when you are positive for COVID-19. The survey allows you to enter information that is important to Public Health for contact tracing. Completing the survey is optional for clients. You can opt out of receiving texts from the virtual assistant at any time.
What is the Health Department's role in managing and monitoring COVID-19?
Durham Region Health Department works closely with individuals who have been diagnosed with COVID-19. This is done to help identify potential risk for other community members who may have had contact with the person diagnosed with COVID-19 while they were ill. This includes identifying and assessing the risk of exposure for individuals (e.g. health care providers who provided care for the individuals while they were ill) and community settings (e.g. clinic waiting rooms, public transit etc.).
As the scope of Durham Region Health Department's COVID-19 response expands to address both vaccine administration and case and contact management, the Health Department is receiving assistance from the Provincial Workforce for case and contact management. Residents who test positive for COVID-19 may receive follow-up calls from the Provincial Workforce as well as a text message, asking them to complete a voluntary assessment form. Completing this helps Durham Region Health Department with the important work of contact tracing. All information collected is kept confidential and protected by Ontario's strict privacy laws and will only be used for public health purposes.
What are the potential impacts for workplaces?
For health care settings, there is specific guidance from Ontario's Ministry of Health
This guidance can be accessed on our Health Care Professionals page.
Durham Region's emergency management experts have some advice on how businesses can prepare their staff and operations for possible business disruptions from COVID-19.