---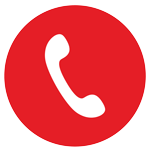 Durham Health Connection Line is responding to messages only
Messages will be responded to from Monday to Sunday, 9 a.m. to 7 p.m. Please leave only one message and your call will be returned in priority sequence.
If you are experiencing a medical emergency, please hang up and dial 911.
Durham Region Health Department strives to provide exceptional customer service. Due to the COVID-19 pandemic we are experiencing unprecedented call volumes that have resulted in extended response times. While we understand this may be frustrating, we have zero tolerance for clients who engage in the use of profane, aggressive, abusive, sexist, racist or homophobic language. Any such calls will not be responded to, and where necessary, referred to the appropriate authority for follow-up.
---
Any person who has at least one symptom, even if the symptom(s) are mild, can be tested for COVID-19. When assessing for the symptoms below the focus should be on evaluating if they are new, worsening, or different from an individual's baseline health status (usual state).
Local area residents should only seek COVID-19 testing if they:
Are experiencing COVID-19 symptoms;
Have been exposed to a confirmed case of the virus, as informed by the Health Department or the COVID Alert app;
Are a resident or staff member of a setting that has a COVID-19 outbreak, as identified by the Health Department; and
Are eligible for testing as part of a targeted testing initiative directed by the Ministry of Health or the Ministry of Long-Term Care.

This currently includes workers and residents of high-risk settings such as long-term care homes, visitors of long-term care homes, workers and residents of homeless shelters and other congregate settings"
If you develop any of the symptoms below, self-isolate and seek clinical assessment by:
Completing the Lakeridge Health online assessment form at covidswab.lh.ca to get an appointment at the COVID-19 Assessment Clinic.
Contacting Durham Health Connection Line 905-668-2020 or 1-800-841-2729.
Note: The COVID-19 Assessment Clinic does not accept walk-ins.
See all Ontario COVID-19 assessment centre locations Instructions for individuals tested for COVID-19
Symptoms
Symptoms list:
Fever (temperature of 37.8°C or greater)
New or worsening cough
Shortness of breath
Sore throat
Difficulty swallowing
Changes to sense of taste or smell
Nausea/vomiting, diarrhea, abdominal pain
Runny nose, or nasal congestion (not caused by seasonal allergies)
Atypical symptoms of COVID-19 should be considered, particularly in children, older persons, and people living with a developmental disability. Atypical symptoms can include: unexplained fatigue/malaise/myalgias, delirium (acutely altered mental status and inattention), unexplained or increased number of falls, acute functional decline, exacerbation of chronic conditions, chills, headaches, croup, conjunctivitis, and multisystem inflammatory vasculitis in children.
Note: Symptoms of multisystem inflammatory vasculitis in children include persistent fever, abdominal pain, conjunctivitis, nausea, vomiting, diarrhea and rash.
Accessing your test results
If you have a green photo health card:
COVID-19 test results can be accessed online through the Ontario government COVID-19 test results website. It may take up to five days for results to be posted on the website.
If you do not have a health card, and/or have a red and white health card, and/or do not have internet access:
Please call the COVID Assessment Results Line or contact your primary care provider at least five days after you have been tested. When contacting the COVID Assessment Results Line at 905-721-4842 follow the automated instructions to leave a voice mail.
Please provide the following in your voice mail:
Full name
Health card number
Date of test
Phone number
If you test positive for COVID-19 you will be contacted by Durham Region Health Department, typically within 48 hours. The Health Department will provide you with information about the requirements to self-isolate and to identify potential contacts.