---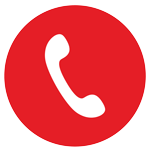 Durham Health Connection Line is responding to messages only
Messages will be responded to from Monday to Sunday, 9 a.m. to 7 p.m. Please leave only one message and your call will be returned in priority sequence.
If you are experiencing a medical emergency, please hang up and dial 911.
Durham Region Health Department strives to provide exceptional customer service. Due to the COVID-19 pandemic we are experiencing unprecedented call volumes that have resulted in extended response times. While we understand this may be frustrating, we have zero tolerance for clients who engage in the use of profane, aggressive, abusive, sexist, racist or homophobic language. Any such calls will not be responded to, and where necessary, referred to the appropriate authority for follow-up.
---
Current requirements
Given the early evidence that the Omicron variant is more highly transmissible, selecting a mask that fits well and traps more respiratory particles is even more important for your protection, and for the protection of those around you. Two-layer masks continue to provide an effective measure in helping to control the spread of COVID-19 and everyone is encouraged to continue wearing the masks that they currently have. However, if residents plan to buy new or replacements for their current masks, it is advised to look for 3-layered masks with woven cloth inside and outside and a non-woven, fibrous layer in between.
The use of masks is required in all enclosed (indoor) public spaces and common areas of apartment buildings and condominiums. Read the letter issued on January 12, 2022 and learn how these instructions impact you.
The Reopening Ontario Act also requires mask use in all workplaces, even those that are not open to the public. Businesses and organizations may have stricter requirements than what is required in provincial legislation and masks do not replace the personal protective equipment (PPE) required in workplace settings.
---
Updated instructions for all enclosed (indoor) public spaces and common areas of apartment buildings and condominiums regarding the use of masks
---
When to wear a mask
Wearing a mask is required in all indoor settings such as:
stores
schools
businesses
workplaces
public transit
See a full list of indoor settings where masks are required.
---
Even if masks are not required in the setting you're in, wearing a mask is an additional public health measure that may prevent the spread of COVID-19 within the community. Whether you're vaccinated or not, you should consider wearing one in shared spaces with people from outside of your immediate household or any place where physical distancing may be difficult. This is especially important indoors, whether in private or public settings.
For the best protection against COVID-19, get fully vaccinated (including booster doses) as soon as you can. Learn more about COVID-19 vaccines.
For more information on COVID-19 mask use, visit the Government of Canada website.
How to choose a mask
To choose a mask, ensure:
It is made of two (ideally more) layers of tightly woven fabric (such as cotton or linen).
It is well-fitted with ear loops or ties.
It is made of materials that are breathable.
It fits comfortably and snugly against your face with no gaps. A nose bridge wire can help to prevent air from leaking out of the top of the mask.
It is large enough to completely cover the nose, mouth, and chin.
It is durable to allow you to frequently wash and dry it without losing its shape.
For more information see COVID-19 mask use: Advice for community settings
Some non-medical masks can help prevent the spread of COVID-19 similarly to medical masks if they, in addition to the recommendations above, also have an effective middle filter layer. Using a filter as a middle layer in your mask can help to trap smaller infectious respiratory particles.
You can include a filter in your mask by:
Adding a filter fabric as a middle layer.
Inserting a disposable filter into a pocket on the inside of the mask.

Filters can be purchased or you can prepare your own using a piece of filter fabric.

Reusable masks with an integrated filter layer can be washed multiple times.
Disposable filters should be:

Changed as directed by the manufacturer.
Removed from the mask before washing.
Should I wear an N95 or KN95 in community settings?
Though not required, you may choose to wear an N95 or KN95 in community settings. These types of respirators are available online and in stores, and when used in community settings, do not require fit testing.
Remember that respirators that are not fit-tested cannot be assumed to filter out all of the air inhaled, so physical distancing and other public health measures are still needed to prevent the spread of the virus.
Ensuring that your chosen mask fits properly and is worn correctly is what matters. A high quality 3 layer non-medical mask, medical mask, or N95 are all acceptable options for the general public in community settings.
Frequently asked questions
What are examples of an enclosed (indoor) public space where a mask is required?
Enclosed (indoor) public spaces currently include, but are not limited to, the following:
Places where goods and services are sold:

Retail stores,
Food stores,
Indoor farmers' markets and flea markets,
Gas stations,
Malls, food courts and plazas,
Mechanic shops, garages and repair shops,
Personal service settings,
Showrooms,
Open house, presentation centre, or other facility for real estate purposes.

Churches, mosques, synagogues, temples, or other places of worship (masks do not need to be worn during a religious rite or ceremony that's incompatible with the face being covered).
Municipal facilities (libraries, community centres).
Indoor attractions, including art galleries, museums, aquariums, zoos, escape rooms, games rooms, arcades, paintball, bowling, indoor play spaces and other similar facilities.
Event spaces, including banquet halls, convention centres, arenas, stadiums, auditoriums, and other similar facilities.
Common areas of commercial buildings, hotels, motels and other short-term rentals, such as lobbies, elevators, meeting rooms or other common use facilities.
Common areas of residential apartment and condominium buildings such as laundry rooms, elevators, lobbies, meeting rooms or other common-use facilities.
Indoor entertainment facilities and venues, including concert venues, theatres, cinemas, casinos, bingo halls and other similar facilities.
Athletic facilities, including gyms, fitness centres, studios, dojos, and sports and recreational centres, and other similar facilities (masks do not need to be worn when engaging in physical activity, but are required in common areas).
Dining establishments, including indoor restaurants, cafes, pubs, bars, nightclubs and other similar facilities (when not sitting at the table).
Private transportation services such as taxis, shuttles, limousine services, and other similar ride-share programs.
The areas of all enclosed (indoor) public spaces that are subject to mask requirements are:
Any areas in which customers, patrons, visitors and/or residents interact with one another and/or with staff members, OR
Any areas that are open or accessible to members of the public or residents.
Except where: The area is outside, whether or not the area is covered, not including dining establishment patios (when seated).
Who is exempt from wearing a mask in all enclosed (indoor) public spaces?
A person is exempt from wearing a mask on the premises if:
The person is a child under the age of two years; or a child under the age of five years either chronologically or developmentally and he or she refuses to wear a mask and cannot be persuaded to do so by their caregiver;
The person is unable to remove their mask without assistance;
Wearing a mask would inhibit the person's ability to breathe in any way;
For any other medical reason, the person cannot safely wear a mask such as, but not limited to, respiratory disease, cognitive difficulties or difficulties in hearing or processing information;
For any religious reason the person cannot wear a mask, or cannot cover the face in a manner that would properly control the source.
Note: A person means any customer, patron, employee or visitor, who enters the premises
Does a person have to show proof of their exemption?
No, a person does not have to show proof of their exemption. There is no need for an exemption card, or a letter from a physician.
How to keep safe while using your mask
Wash your hands before putting the mask on or taking it off.
Avoid moving, adjusting or touching the mask.
Ensure it is well-fitted (non-gaping).
Change the mask by only touching the straps or ear loops as soon as it gets damp or soiled. Do not touch the front of the mask.
Do not place on younger children, anyone who has trouble breathing, or anyone who is unable to take the mask off without help.
Do not share your mask with others.
Persons wearing religious coverings should wear a face mask underneath.
Are face shields an alternative to masks?
No, a face shield is not a substitute for a mask. A face shield can protect your eyes from someone else's germs, but does not keep your germs (e.g. your respiratory droplets) from spreading to others.
Do I have to wear a mask while exercising?
Masks are required in all common areas in gyms (such as entering and exiting the premises and in changerooms), but not while engaging in physical activity (as other public health measures will be used, such as physical distancing, enhanced cleaning, etc.).
Do I have to wear a mask on Durham Region Transit?
Durham Region Transit passengers are required to wear a mask at all times during their travels on public transit, except for those that have exemptions.
Please visit durhamregiontransit.com for the full list of passenger requirements to protect yourself and others while using public transit.
When is mask wearing not required?
There are certain exceptions to the requirements for masking in indoor settings. Medical documentation is not needed to support any of the exceptions. These include but are not limited to:
Children
Children do not have to wear a mask indoors if they are younger than two years of age.
Health and accommodations
You do not need to wear a mask if you:
Have a medical condition that inhibits your ability to wear a mask.
Are unable to put on or remove your mask without help from someone else.
Are receiving accommodations according to the Accessibility for Ontarians with Disabilities Act, 2005 or the Human Rights Code
Residences and dwellings
Residents do not need to wear a mask in:
University dorms, retirement homes, long-term care homes or other similar dwellings except when they are in a common area and cannot maintain 2 metres from others.
Residences for people with disabilities (any residences listed in the definition of "residential services and supports" in subsection 4 (2) of the Services and Supports to Promote the Social Inclusion of Persons with Developmental Disabilities Act, 2008).
Temporarily taking off your mask
You can take off your mask temporarily:
To receive services that require you to take it off (for example, at the dentist, or when you have to verify your identity).
To engage in an athletic or fitness activity.
To eat or drink.
As necessary for health and safety purposes.
Resources and signage
Resources
Signage for all enclosed (indoor) public spaces