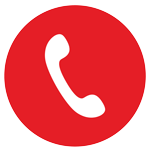 Durham Health Connection Line is open Monday to Friday, 9 a.m. to 5 p.m.
If you are experiencing a medical emergency, please hang up and dial 911.
---
Current recommendations
All Ontarians are advised to wear a tight-fitting, well-constructed mask in crowded indoor public spaces, especially those at higher risk of severe infection. The risk of infection and severe disease is more serious for some individuals, especially individuals who are immune compromised, individuals with underlying health conditions and older adults, and wearing a mask continues to be an effective public health measure for reducing the spread of COVID-19 and other respiratory illnesses.
When to wear a mask
Wearing a mask is recommended in the following settings:
When to consider wearing a mask
Masks are recommended in crowded indoor public spaces. Wearing a mask is an additional public health measure that prevents the spread of COVID-19 and other respiratory illnesses within the community. Whether you're vaccinated or not, you should consider wearing a mask in shared spaces with people from outside of your immediate household.
For the best protection against COVID-19, get fully vaccinated (including booster doses) as soon as you can. Learn more about COVID-19 vaccines.
For more information on COVID-19 mask use, visit the Government of Canada website.
How to choose a mask
To choose a mask, ensure:
It is made of two (ideally more) layers of tightly woven fabric (such as cotton or linen).
It is well-fitted with ear loops or ties.
It is made of materials that are breathable.
It fits comfortably and snugly against your face with no gaps. A nose bridge wire can help to prevent air from leaking out of the top of the mask.
It is large enough to completely cover the nose, mouth, and chin.
It is durable to allow you to frequently wash and dry it without losing its shape.
For more information see COVID-19 mask use: Advice for community settings
Some non-medical masks can help prevent the spread of COVID-19 similarly to medical masks if they, in addition to the recommendations above, also have an effective middle filter layer. Using a filter as a middle layer in your mask can help to trap smaller infectious respiratory particles.
You can include a filter in your mask by:
Adding a filter fabric as a middle layer.
Inserting a disposable filter into a pocket on the inside of the mask.

Filters can be purchased or you can prepare your own using a piece of filter fabric.

Reusable masks with an integrated filter layer can be washed multiple times.
Disposable filters should be:

Changed as directed by the manufacturer.
Removed from the mask before washing.
Should I wear an N95 or KN95 in community settings?
Though not required, you may choose to wear an N95 or KN95 in community settings. These types of respirators are available online and in stores, and when used in community settings, do not require fit testing.
Remember that respirators that are not fit-tested cannot be assumed to filter out all of the air inhaled, so physical distancing and other public health measures are still needed to prevent the spread of the virus.
Ensuring that your chosen mask fits properly and is worn correctly is what matters. A high quality 3 layer non-medical mask, medical mask, or N95 are all acceptable options for the general public in community settings.
Frequently asked questions
Where are masks required?
Masks are recommended in the following places:
How to keep safe while using your mask
Wash your hands before putting the mask on or taking it off.
Avoid moving, adjusting or touching the mask.
Ensure it is well-fitted (non-gaping).
Change the mask by only touching the straps or ear loops as soon as it gets damp or soiled. Do not touch the front of the mask.
Do not place on younger children, anyone who has trouble breathing, or anyone who is unable to take the mask off without help.
Do not share your mask with others.
Persons wearing religious coverings should wear a face mask underneath.
Are face shields an alternative to masks?
No, a face shield is not a substitute for a mask. A face shield can protect your eyes from someone else's germs, but does not keep your germs (e.g. your respiratory droplets) from spreading to others.
Do I have to wear a mask on Durham Region Transit?
All Ontarians are advised to wear a tight-fitting, well-constructed mask in crowded indoor public spaces, which includes DRT public transit vehicles and facilities. Riders are reminded to stay safe and be respectful of DRT customers and employees at all times.
Please visit durhamregiontransit.com for the full list of passenger requirements to protect yourself and others while using public transit.
Resources and signage
Resources
Signage for places requiring masks