Posted on Tuesday, October 25, 2022 11:51 AM
Whitby, Ontario – The following statement is being issued on behalf of John Henry, Regional Chair and Chief Executive Officer for The Regional Municipality of Durham:
"The Region of Durham has received the report from the Ministry of Environment, Conservation and Parks of the York Region Wastewater Advisory Panel. We will be reviewing it in the coming days and will provide comment once we understand the technical details and implications for Durham residents."

To view the full news release from...
Posted on Tuesday, October 25, 2022 08:43 AM
Whitby, Ontario – The Regional Municipality of Durham's Sign Recycling Program provides election candidates the opportunity to recycle dedicated loads of corrugated plastic signs, free of charge following the election. Signs may be dropped off at Durham's three waste management facilities; find one near you at durham.ca/WMF.
Wooden stakes, wire mounts, nylon zip ties, metal rings and staples must be removed from signs before delivering to the waste management facility. Candidates who are considering...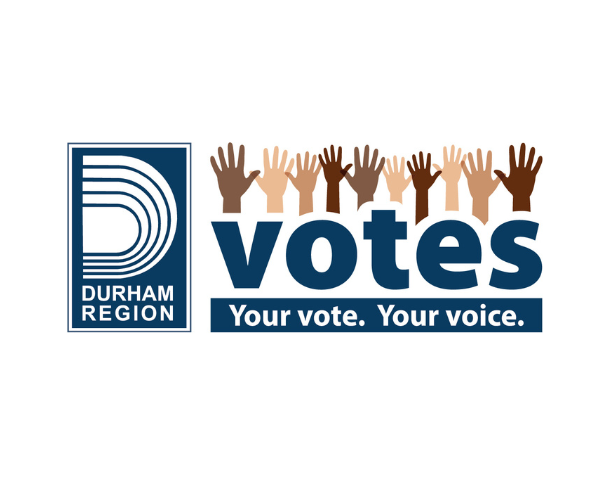 Posted on Monday, October 24, 2022 11:12 PM
Whitby, Ontario – Based on the unofficial results provided by each of the eight area municipal clerks (Ajax, Brock, Clarington, Oshawa, Pickering, Scugog, Uxbridge and Whitby) – John Henry has been re-elected to the position of Regional Chair/Chief Executive Officer (CEO).
As soon as possible, after voting day, official results will be sent to the Regional Clerk by all eight municipal clerks. The Regional Clerk will use this information to prepare the final summary and officially declare the candidate...
Posted on Friday, October 21, 2022 02:18 PM
Whitby, Ontario – The Regional Municipality of Durham is advising residents of lane restrictions on Brock Road in Pickering.
When: October 24 to November 18. Unfavourable weather conditions may influence the work schedule.
Where: Brock Road (Regional Road 1), between Taunton Road (Regional Road 4) and Elsa Storry Avenue, in the City of Pickering.
Why: Lane restrictions will be in place as part of the construction of a new trunk sanitary sewer.
Note: The Region realizes that the construction work...
Posted on Thursday, October 20, 2022 02:51 PM
Whitby, Ontario – The Regional Municipality of Durham's myDurham 311 Smart Home Device Voice Service project is one of the winners of the CIO Awards Canada 2022. These awards are granted each year by International Data Corporation (IDC) Canada and CIO who recognize the tech world's most innovative organizations and accomplished leaders.
2022 is the first year for this popular Awards Program in Canada where CIO Awards Canada have recognized innovative Canadian tech projects and teams.
The myDurham...