Indigenous Support and Resources
We are eternally grateful for the opportunity to operate within the traditional and treaty territory of the Williams Treaties First Nations. We acknowledge the First Nations of the Mississauga of the north shore of Lake Ontario (Alderville, Curve Lake, Hiawatha and Scugog Island) and the Chippewa of Lake Simcoe (Beausoleil, Georgina Island and Rama) for their continued guardianship of the land on which Durham Region is situated.

Learn more about treaties and land acknowledgements.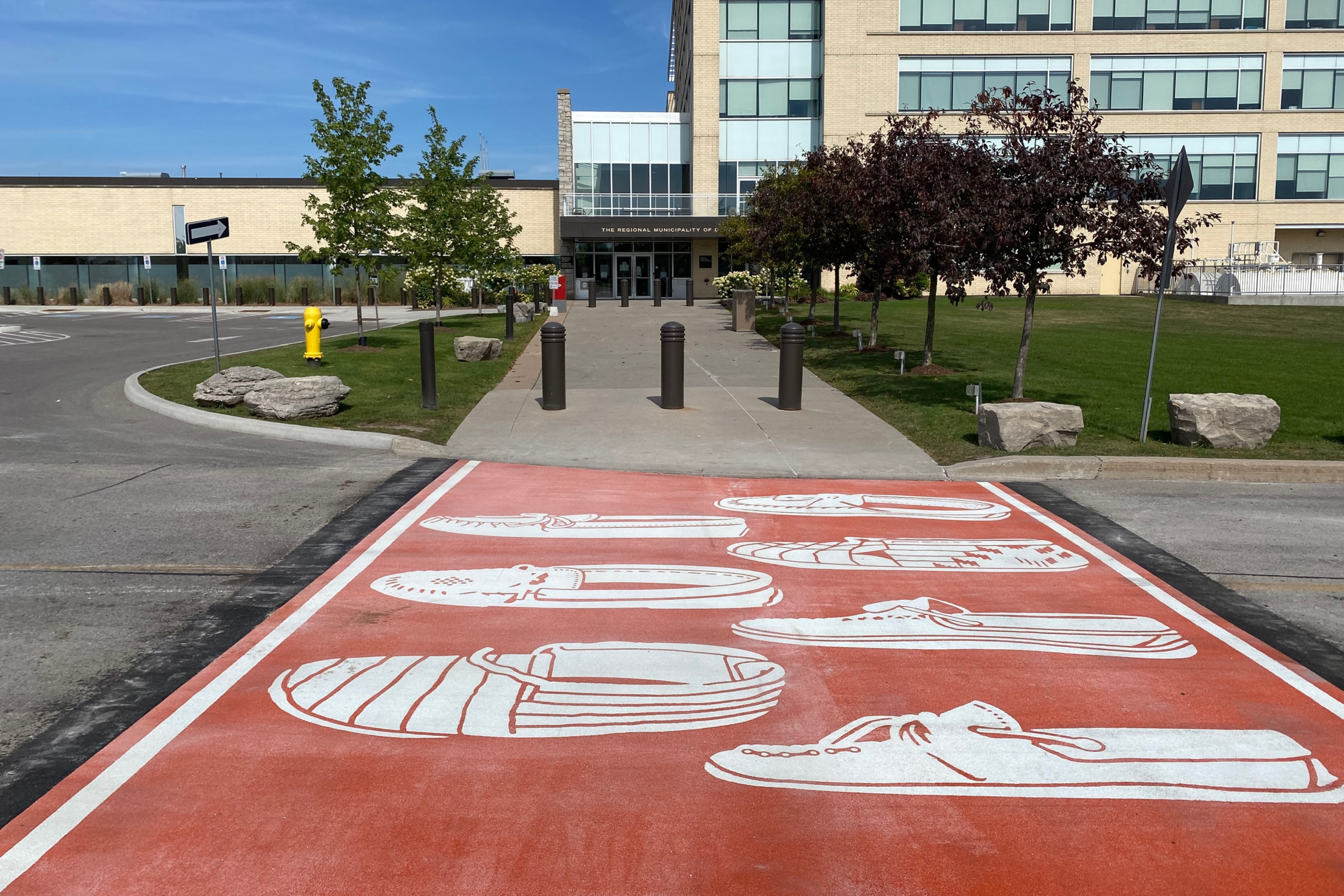 First Nations, Inuit and Métis people and communities have distinct histories, languages, cultural practices and spiritual beliefs. Today, Durham is home to the Mississauga Nation and a large Métis community. Find out more about the Mississaugas of Scugog Island First Nation and the Oshawa and Durham Region Métis Council.
Durham Region recognizes the painful legacy and continued impact of colonization, residential schools and discriminatory laws on Indigenous communities. The Region is committed to advancing truth and reconciliation, and working towards building renewed relationships to address past harms. At Regional Headquarters, we have installed a commemorative orange crosswalk and accompanying plaque to honour the children taken, families left behind and survivors of Canada's residential school system. This permanent installation represents our pathway forward; our commitment to walking beside Indigenous communities; continuing our learning journey; and creating spaces for healing and community building.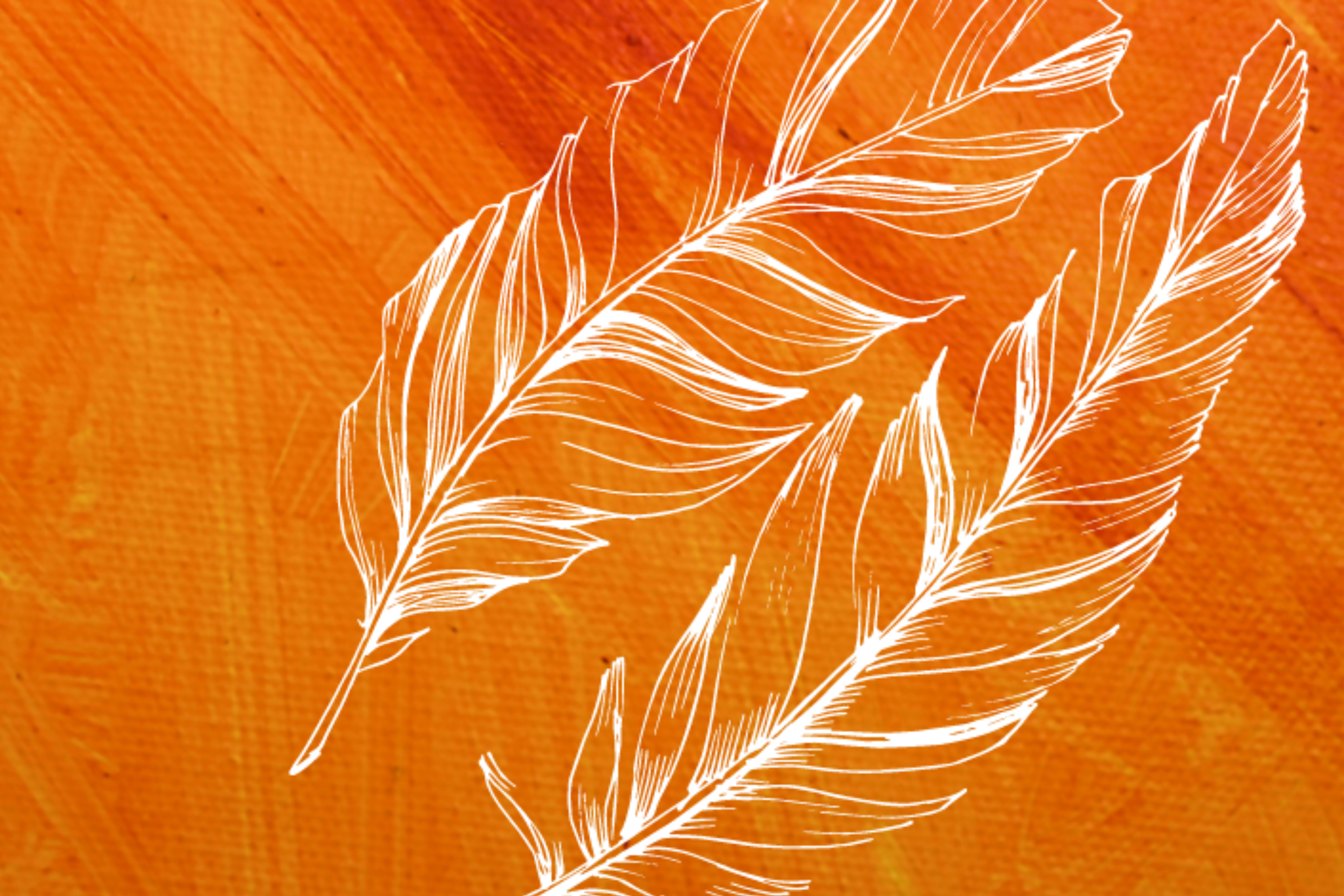 Residential School Survivors
Residential School Survivors Helpline: 1-866-925-4419
We are sharing information and resources for Indigenous Peoples and others impacted by the residential school system on this page. This content includes distressing information - we hope that you can access the resources you need to feel supported.
Indian Residential School Survivor's Society (IRSSS)
A provincial organization with a twenty-year history of providing services to Indian Residential School Survivors.
Watch the following videos to learn more about the devastating impact of the residential school system.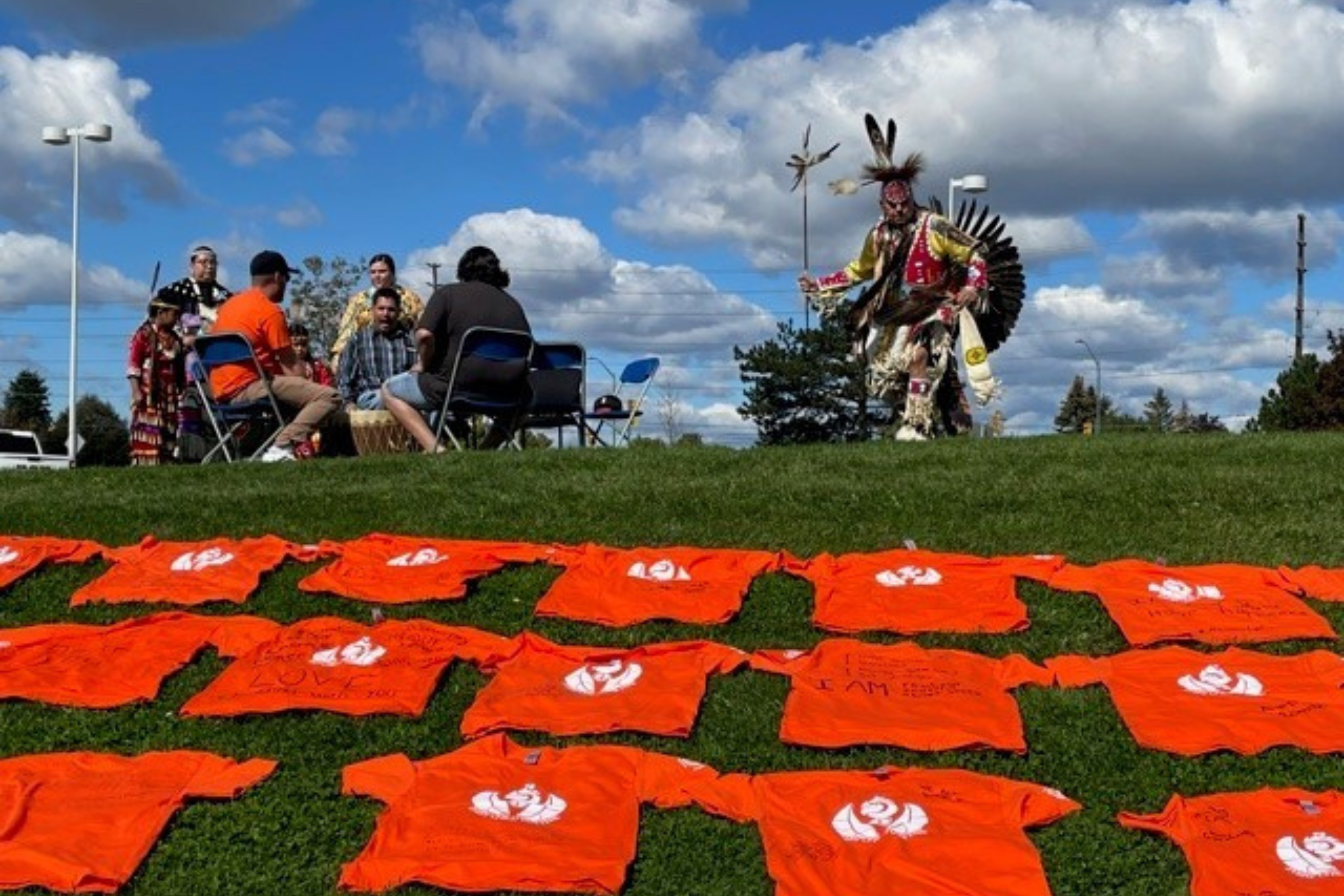 National Day for Truth and Reconciliation
Each year on September 30 the Region acknowledges National Day for Truth and Reconciliation. This day provides us with time to reflect on relationships—both past and present—with Indigenous Peoples. This is just one step on the long and important journey ahead towards reconciliation.
In 2015, the Truth and Reconciliation Commission of Canada released a comprehensive report on residential schools and their lasting impacts. The report included 94 Calls to Action that provide a road map towards reconciliation for all sectors of Canadian society.
Learn more:
Tools and Resources
Note: The content listed below may include distressing details for viewers and readers. Support is available - please use the resources on this page or call the helpline for residential school survivors at 1-866-925-4419.
Culturally safe counseling and support resources for Indigenous peoples
For immediate support, call the Residential School Survivors Helpline: 1-866-925-4419.