John Henry was sworn in as Regional Chair and CEO on December 5, 2018.
View the latest speeches and remarks from the Regional Chair and CEO.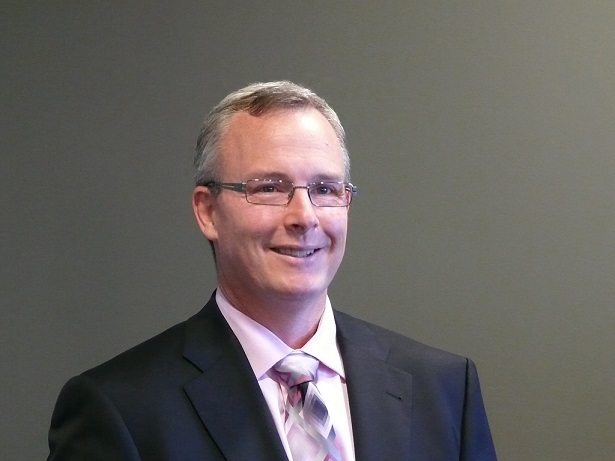 Roles and responsibilities
In Ontario, the Municipal Act sets out the responsibilities of the Regional Chair. The Regional Chair is both the head of council and the Chief Executive Officer (CEO) of the Region.
The Regional Chair is responsible for:
Introducing motions and voting on items during committee meetings (the Regional Chair has one vote, the same as all members of Durham Regional Council).
Opening and chairing Durham Regional Council meetings.
Declaring emergencies under the Emergency Management and Civil Protection Act.
Serving as a member of all Regional Committees, serving on the Durham Regional Police Services Board and as Chief Executive Officer of the Durham Region Transit Commission.
Providing leadership, information and recommendations to Council.
Acting as the primary speaker on public issues, and acting as Durham Region's representative within and outside of the municipality.
Acting as the head of the institution under the Municipal Freedom of Information and Protection of Privacy Act (MFIPPA).
Fostering public interest and involvement in the Region and its activities.
Promoting Durham Region locally, nationally and internationally.
Participating in and fostering activities that enhance the economic, social and environmental well-being of Durham Region and its residents.
Profile
Elected as Durham's Regional Chair and CEO in 2018, John Henry served as the Mayor of Oshawa from 2010 to 2018, and Regional Councillor for Oshawa's Ward 5 from 2006 to 2010. He has previously served as a member of the Regional Planning & Economic Development Committee, as Chair of the Durham Region Local Housing Corporation, member of the Durham Region Transit Executive Committee and the Durham Environmental Advisory Committee.
Born and raised in Oshawa and a dedicated volunteer, John has a vested interest in the future development, prosperity and quality of life for Durham residents, while keeping a close eye on fiscal responsibility.
John is a graduate of R.S. McLaughlin C.V.I., Durham College, George Brown College and Panasonic's Corporate School. He is also a trained Industrial Fire Fighter, Ice Rescue Specialist and Dive Rescue Specialist.
Regional Chair Henry and his wife Katherine, a retired Pharmacist, have two daughters, Danielle who is a Speech Pathologist and Jessica, who is an Officer and Dentist for the Canadian Armed Forces.
Submit a request
Invite the Regional Chair and CEO to an event
If you want to invite the Durham Regional Chair to an event, submit an Event Request.
Please note, due to a busy schedule and Regional obligations, the Regional Chair cannot accept every invitation.
Request a greeting, certificate or proclamation
We issue letters of greeting for events, such as region-wide sports tournaments, cultural celebrations, festivals and charity fundraisers.
We issue certificates in five-year increments. We start at the 50th wedding anniversary and 80th birthday. After a 100th birthday, you can request a certificate every year. We do not send belated certificates.
If you would like a letter of greeting or certificate, submit a Greeting, Certificate or Proclamation request, at least four weeks in advance.
Request a letter of recognition
Recognition is issued to residents and/or organizations providing donations goods, services or monetary donations and acts of kindness within the Durham Region Community. Supporting documentation is required.
If you would like a letter of recognition, submit a Letter of Recognition request.
Speeches and statements
2022
Please visit our Newsroom to view the Regional Chair's Speeches and Remarks for 2022.
2021
Please visit our Newsroom to view the Regional Chair's Speeches and Remarks for 2021.
2020
Please visit our Newsroom to view the Regional Chair's Speeches and Remarks for 2020.
2019
2018
2017
2016
2015
2014