The Province of Ontario, The Regional Municipality of Durham and your local area municipality all maintain Durham Region's roads.
Have you seen a pothole on a Regional road that needs fixing? Please contact your local Region of Durham Works Department depot.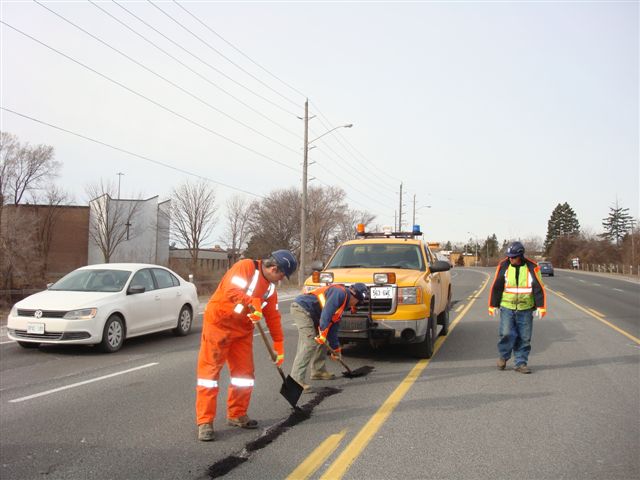 How do potholes form?
Moisture from rain and melting snow can seep into small cracks in the pavement. Dropping temperatures can cause the moisture in the road to freeze. When it freezes it expands. This pushes the pavement up. When temperatures rise, the road returns to a normal level. The pavement often remains raised. A gap stays between the pavement and the ground below it. When traffic drives over this area, the pavement cracks more as it settles into the hollow space. Eventually, the pavement cracks, causing a pothole.
Our Works Department takes pride in the maintenance of the Regional road system. We are responsible for repairing potholes on Regional roads, and are always on the lookout for them. We investigate pothole complaints and repair potholes as soon as possible.
Please note that we are not responsible for pothole repair on residential, commercial or driveway entrances.