Transportation Planning
Transportation Planning plays an important role in helping the Region of Durham achieve Strategic Plan and Official Plan goals and objectives related to environmental sustainability, economic prosperity, growth, resource management and service excellence.
The work of Transportation Planning includes:
Establishing and Updating transportation policies and master plans to provide safe and effective ways of moving people and goods within Durham Region.
Leading and Coordinating active transportation policies and initiatives in Durham Region.
Assessing and Forecasting transportation mobility trends and infrastructure requirements on the regional road network.
Administrating and Monitoring the Region's Cordon Count, Traffic Noise Requests and Walking Network Database.
Developing and Implementing sustainable transportation and transportation demand management programs such as Smart Commute Durham and Active & Sustainable School Travel.
Plans and Policies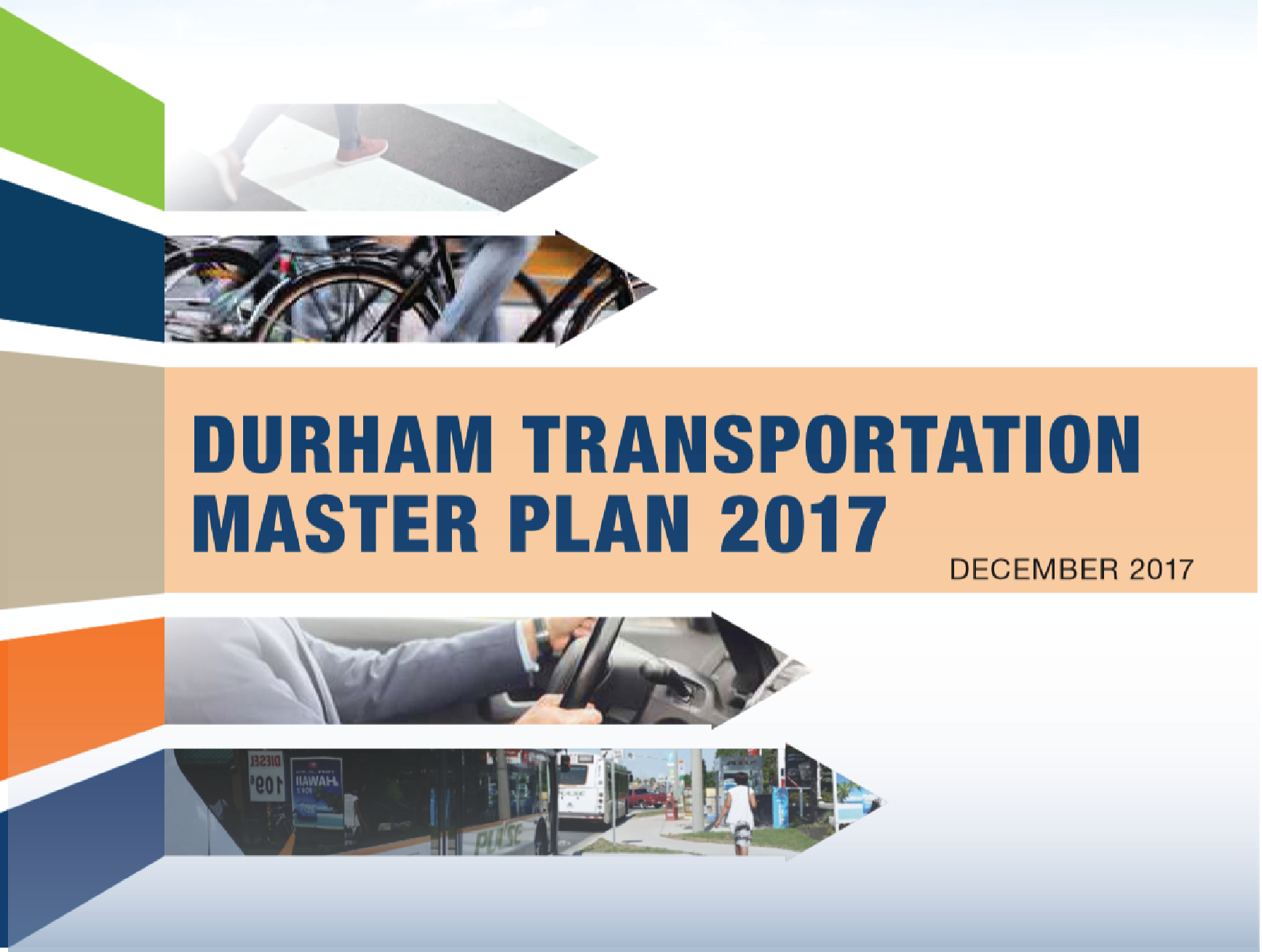 Durham TMP
The Durham Transportation Master Plan (TMP) is a strategic planning document that defines the policies, programs and infrastructure needed to meet the Region's transportation needs to 2031 and beyond.
Regional Cycling Plan
The Regional Cycling Plan guides the Region as it works with its area municipalities to implement a comprehensive, region-wide cycling network.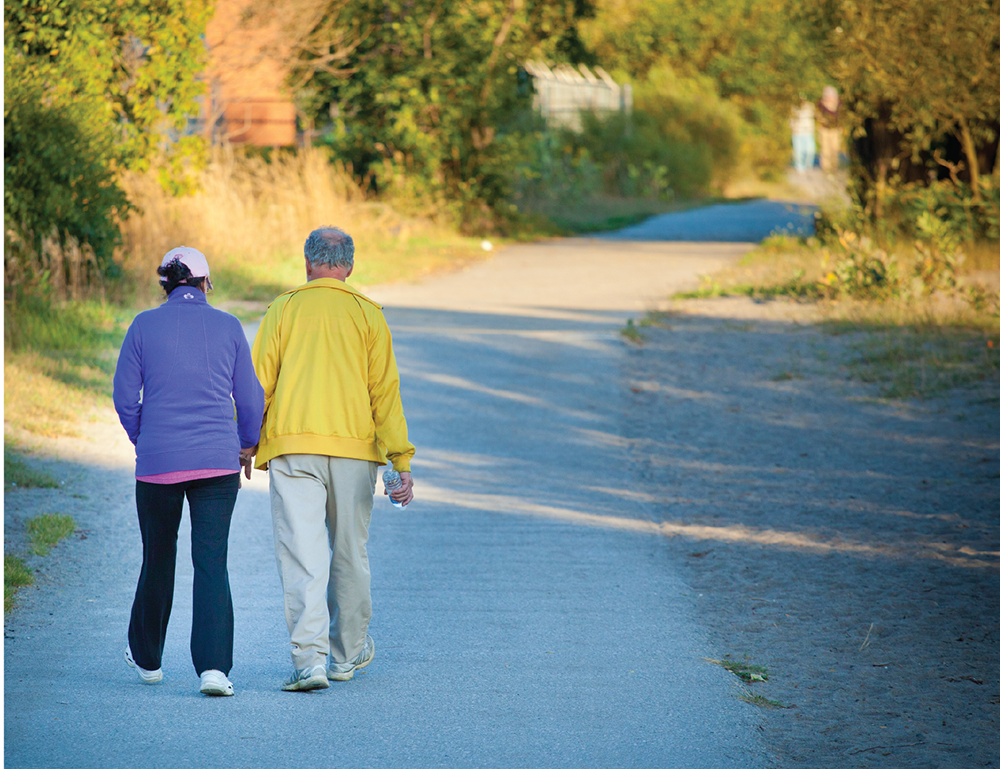 Regional Trail Network
The Regional Trail Network was developed by the Durham Active Transportation Committee. It consists of off-road trails that serve a Regionally-significant recreational function.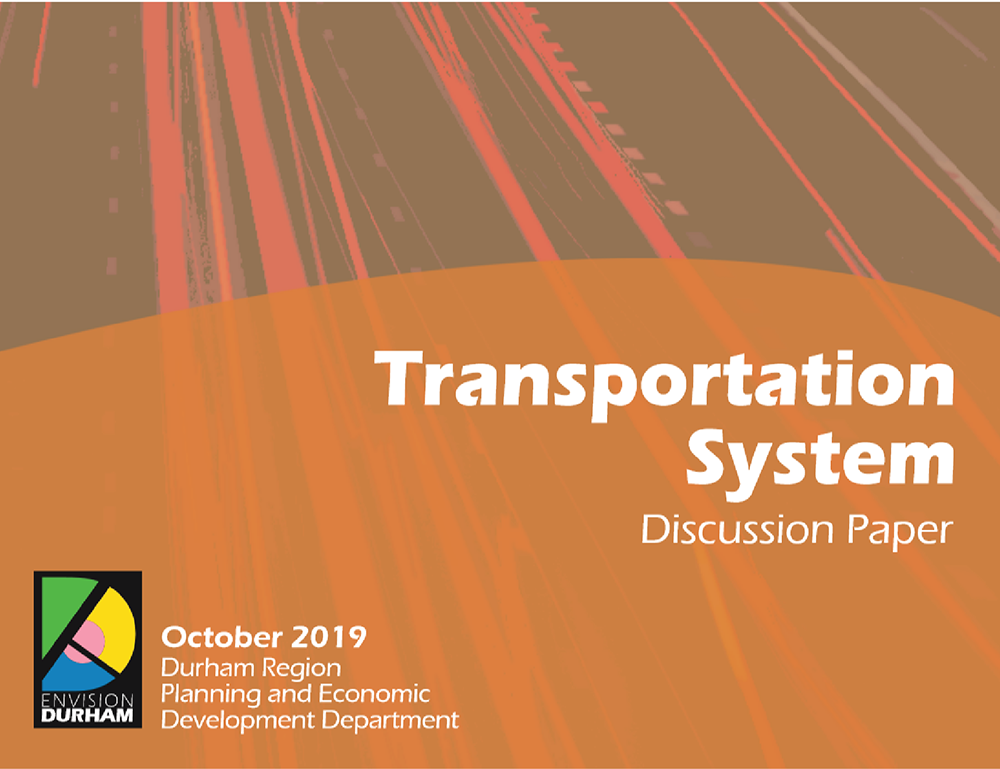 Transportation System Discussion Paper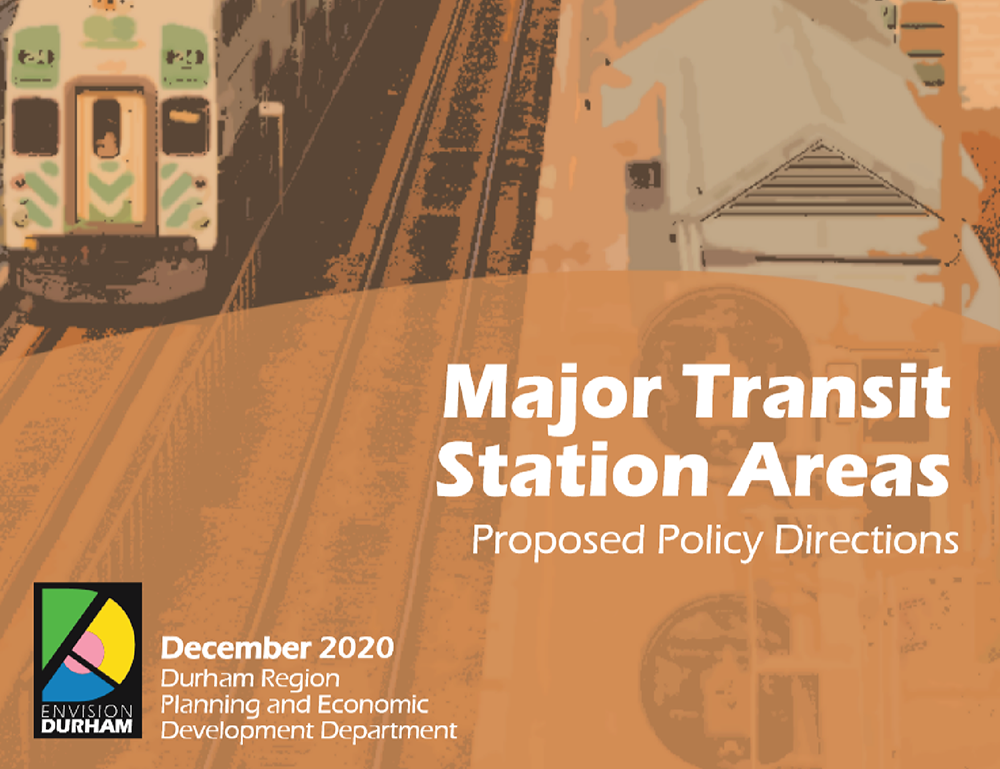 MTSA Proposed Policy Directions
The MTSA Proposed Policy Directions for Envision Durham provides an overview of the proposed MTSAs, summarizes best practices, trends and guidelines, revisits and refines certain delineations and presents a set of draft policies for review and comment.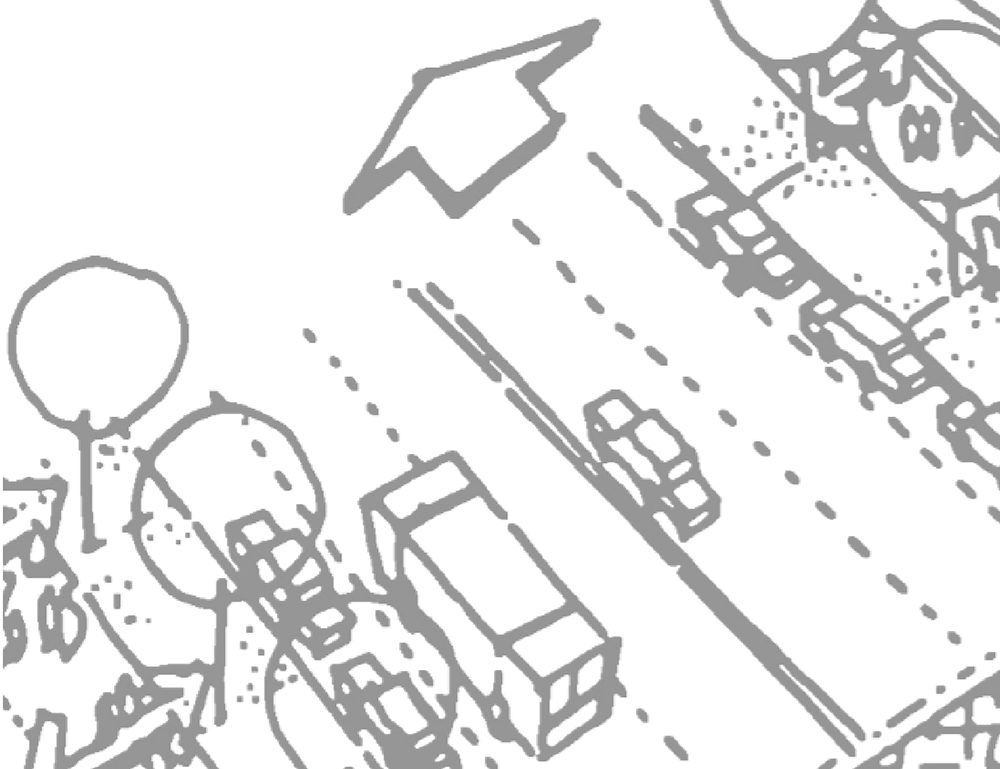 Arterial Corridor Guidelines
Data Collection
Transportation Tomorrow Survey
The Transportation Tomorrow Survey (TTS) collects information on trips you make on a typical weekday. The TTS uses this information to plan and to improve transportation services.

We work with the Ontario Ministry of Transportation (MTO), Metrolinx, Toronto Transit Commission, and 18 other regional, county, and single-tier municipalities across the Greater Golden Horseshoe area to conduct the TTS every five years.
Cordon Count Program
The Cordon Count Program (CCP) measures changes in travel patterns across Durham Region and the Greater Toronto Area (GTA). The purpose of the CCP is to:
Produce travel data to help understand current road use.
Assess the need for new road improvements.
Develop policies for sustainable transportation.
Travel Time Study
The Ministry of Transportation (MTO) conducts a Travel Time Study every two years. The study collects survey data on weekday morning, midday, and afternoon peak periods. This measures travel time on provincial highways in the GTA. The MTO uses the results to track road efficiency. The information also helps MTO find critical road sections that need improvement.
Smart Mobility Durham
Smart Mobility Durham is the umbrella for the Region's three Transportation Demand Management (TDM) programs, Smart Commute Durham, Cycle Durham and the Active and Sustainable School Travel Program. These programs reduce the number of single-occupancy vehicle trips by making it easier and more attractive for travellers to use active and sustainable modes of transportation such as walking, cycling and transit.
Smart Mobility Durham Programs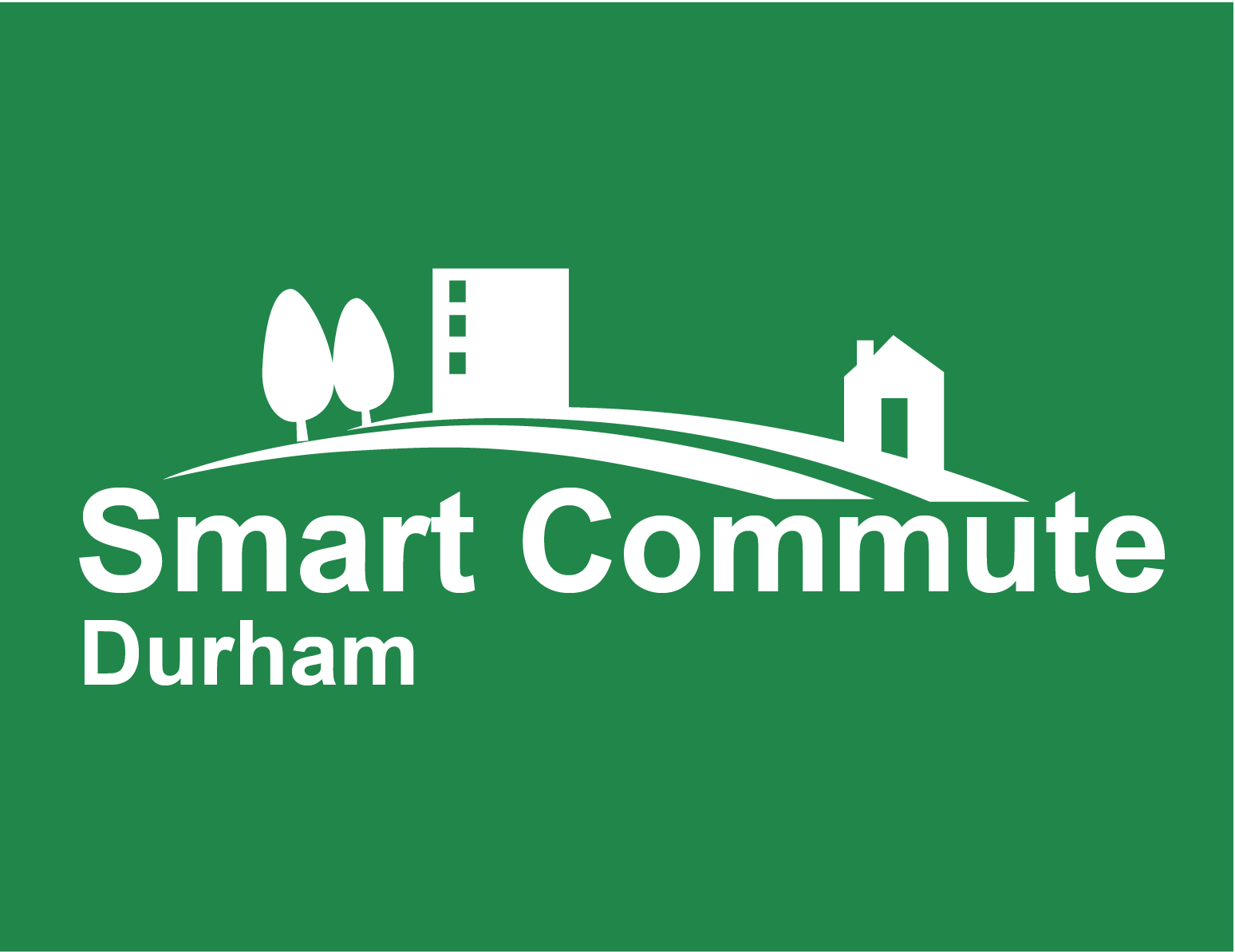 Smart Commute Durham
Smart Commute Durham provides employees and employers with resources, events, online tools and action planning support to encourage travel behaviour change in workplaces.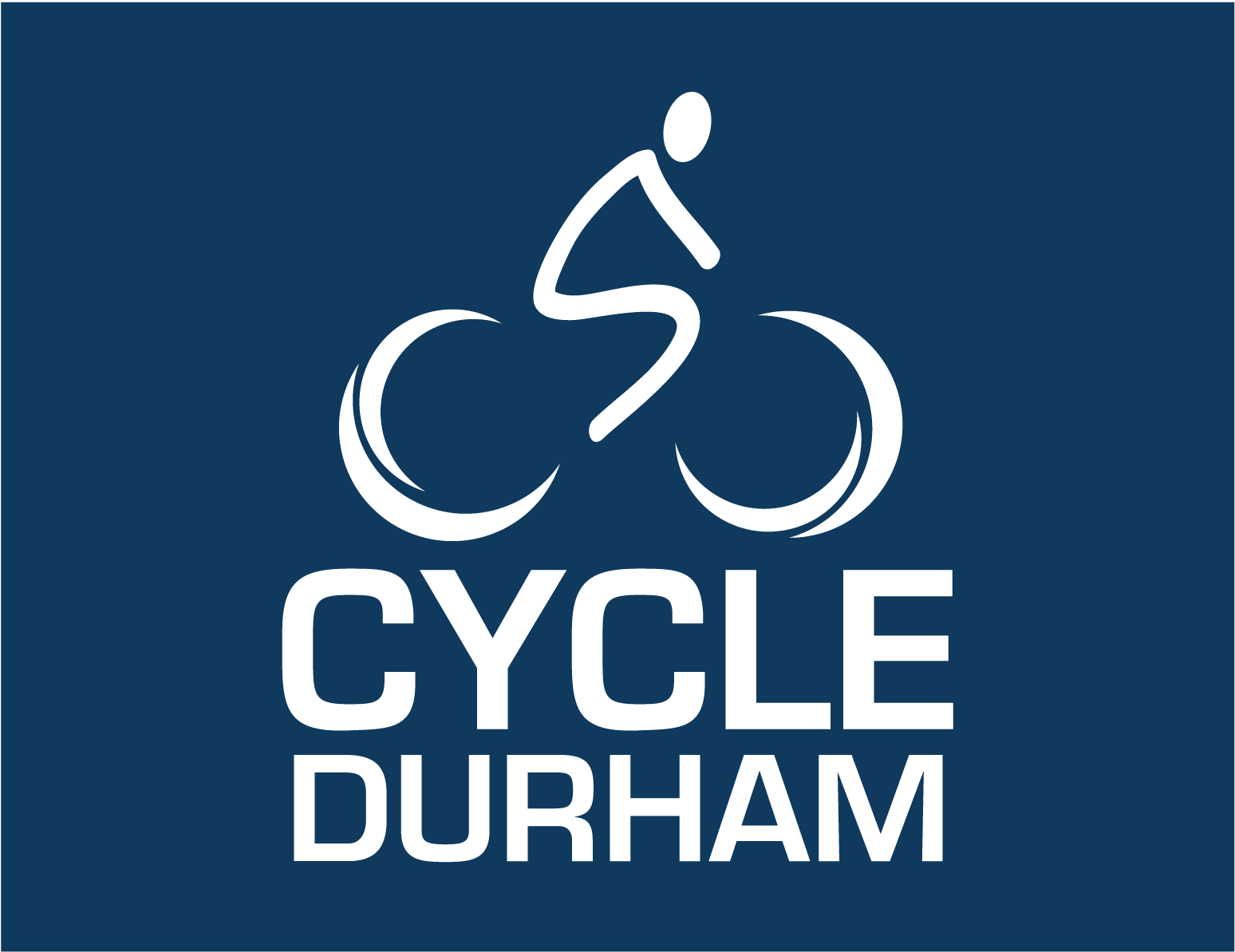 Cycle Durham
Cycle Durham organizes community-facing awareness campaigns and events such as Bike Month and WALKtober that encourage residents and visitors to cycle and use other forms of active transportation.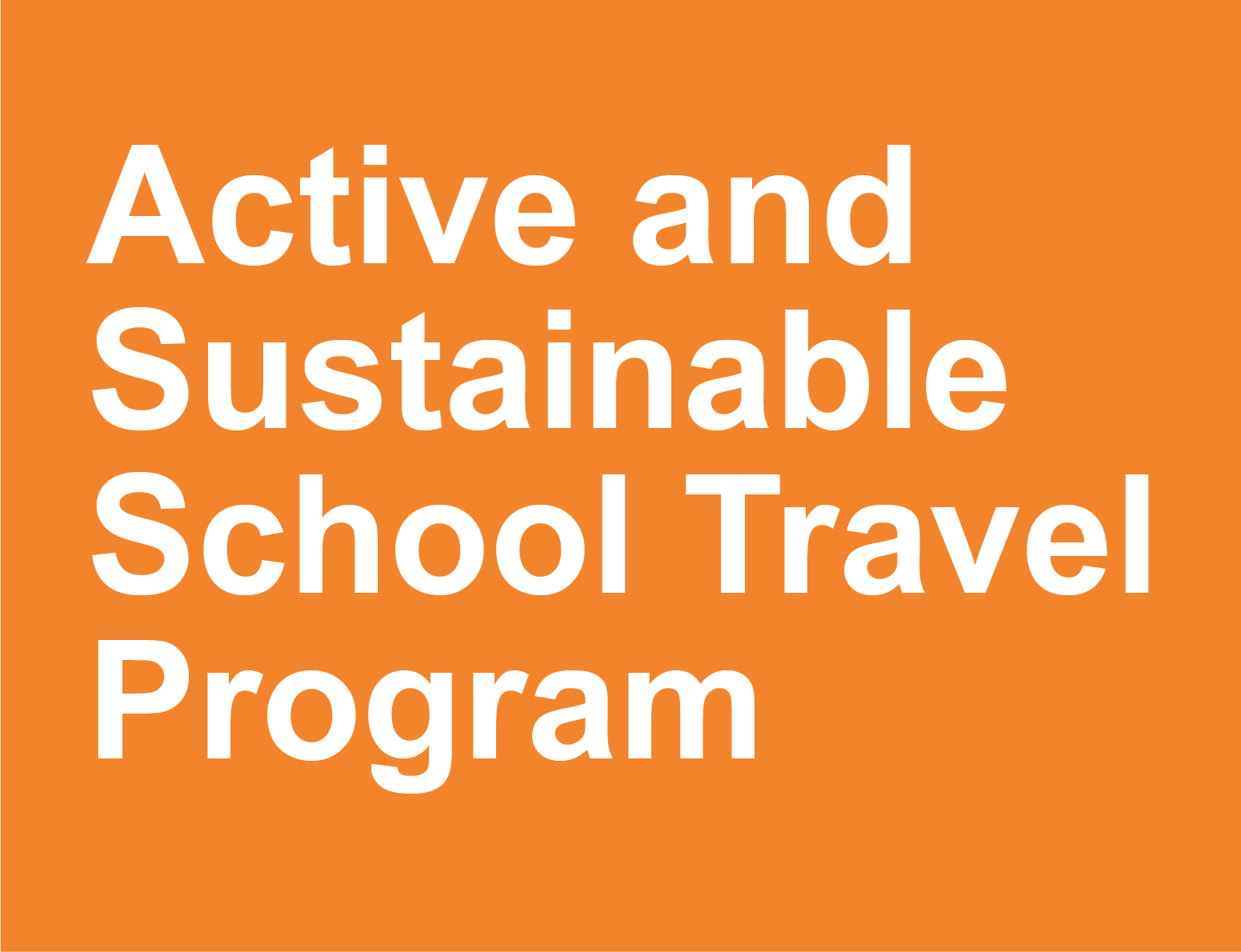 Active and Sustainable School Travel Program
The Active and Sustainable School Travel (ASST) Program engages stakeholders across Durham to increase school zone safety and encourage more students to walk, cycle and take the bus. For information on participating schools to date, see our map.