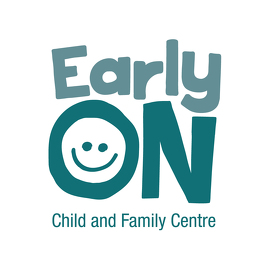 UPDATE - Effective October 5, 2020 limited indoor programs will be available. The EarlyON sites will continue to provide outdoor and virtual programming for you and your child. Please visit the EarlyON Program Calendar for all programming information.
EarlyON Child and Family Centres (previously known as the Ontario Early Years Centres) have free drop-in and registered programs for families with children from birth to age six. You can find programs in sites across Durham Region.
Learn more about the programs
Effective June 17, 2019, the EarlyON Whitby main site is moving to St. Matthew Catholic School, 60 Willowbrook Drive. The site at St. Marguerite D'Youville is closing due to construction at the school.
Find an EarlyON Child and Family Centre using the Children's Program Locator map
The Regional Municipality of Durham, Children's Services Division asked parents and caregivers for feedback on how to improve early years programs in our communities. You can learn more about what the Region is doing by reading the Moving forward with the Transformation of Ontario Early Years Child and Family Centres in the Region of Durham report (French version).
Resources for EarlyON service providers
The Regional Municipality of Durham acknowledges the contributions made by the Province of Ontario and the Government of Canada.