Long Term Care and Adult Day Programs
Welcome to the Region of Durham's Long-Term Care and Services for Seniors Division. We are pleased you have chosen to visit us and are excited for you to see all that we have to offer.
We own and operate four long-term care homes, all accredited by Accreditation Canada.
Fairview Lodge is in Whitby and has 198 beds.
Lakeview Manor is in Beaverton and has 149 beds (including one short-stay bed).
Both Hillsdale Terraces (200 beds) and Hillsdale Estates (300 beds) are in Oshawa.
Long-term care offers constant care and services for people who are eligible and need extensive support.
We also run three Adult Day Programs at Hillsdale Estates, Lakeview Manor and in Port Perry. Adult Day Programs are part-of-the-day supervised programming in a group setting for dependent adults. Some homes also provide other community services, such as Meals on Wheels.
We hope these services and support systems will help residents and clients live vibrant and full lives. We focus on individualized care. We take an interdisciplinary approach and focus on improving the lives of our residents and clients.
We strive for service excellence by adapting to new and innovative forms of care. Our teams provide the highest quality of service to our clients in a caring and ethical environment. Through a caring community of service providers, we hope Durham Region's seniors have the strong platform they need to live a high quality of life.
Thank you for taking the time to visit us; we welcome your comments and suggestions.
Sincerely,
Laura MacDermaid, Director
Seniors' Month stories
In celebration of Seniors' Month, the Region of Durham is sharing words of wisdom from long-term care residents and Adult Day Program participants.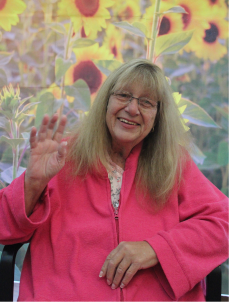 "Live each day to the fullest" – Katharine.
"Your health is your wealth! It does not grow on trees, and it cannot be bought. You have to earn your health by investing in it and taking care of your mind, body and soul." – Isobel.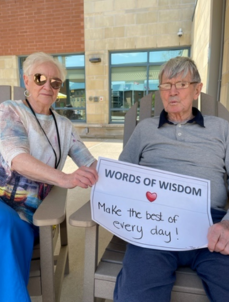 "Make the best of every day!" - Don and Joan.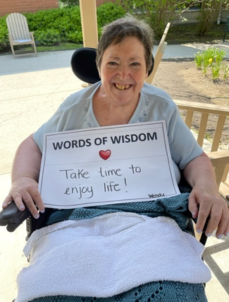 "Take time to enjoy life!" – Wendy.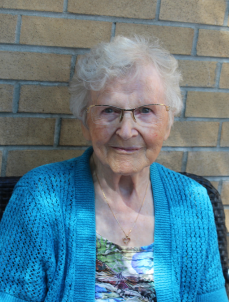 "Love your family" - June.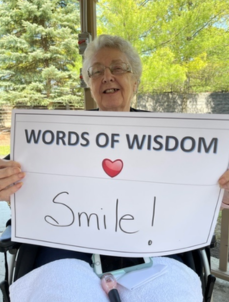 "Smile!" - Emily.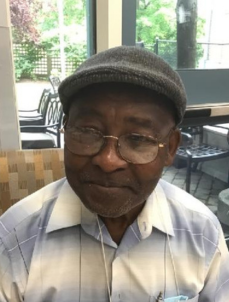 "Yesterday is the past; forget it. Today is here, so use it because tomorrow is the future." – Keith.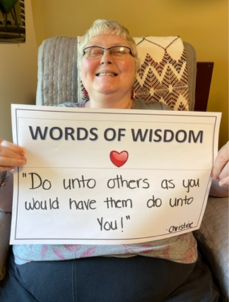 "Do unto others as you would have them do unto you!" – Christine.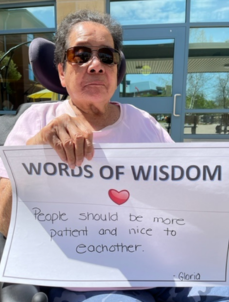 "People should be more patient and nice to each other!" – Gloria.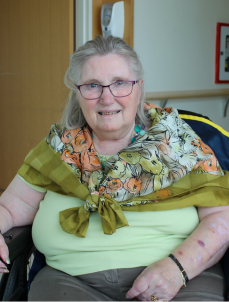 "Treat other people how you want people to treat you, and never go to bed angry" – Connie.