Mixed Waste Pre-sort and Anaerobic Digestion Facility
Procurement for the Region's Mixed Waste Pre-sort and Anaerobic Digestion Facility project has been paused on staff recommendation due to the volatile economic market (2022-COW-22). The Region's long term waste management plan continues to focus on the diversion of organics, keeping in mind the Region's rapidly growing population.
Anaerobic Digestion remains the preferred method for managing green bin material collected within the Region
Durham Region Council has made the decision to pause the Mixed Waste Pre-sort and Anaerobic Digestion (AD) Facility procurement process. The project was approved and is a key component of the Region's long-term waste management plan. Unfortunately, due to the rapid rise in material, shipping and labour costs being experienced in the marketplace, Regional Council has agreed to revisit the short and long-term organics strategy with a staff report to Council in early 2023.
Regional staff and Council are committed to a sustainable long-term waste management strategy, finding cost effective and environmentally sustainable methods for the Region's projected waste management needs. Although the Region may proceed with the project in the future, it has been paused considering current unsettled market conditions—recognizing that waiting for market stabilization may result in a significant benefit financially to the project, should it proceed in the future.
While the project is reviewed, the Region will continue to rely on existing processing contracts and will review its short term needs and long-term requirements to ensure waste and organics are processed in a cost effective and environmentally responsible manner.
Using waste as a resource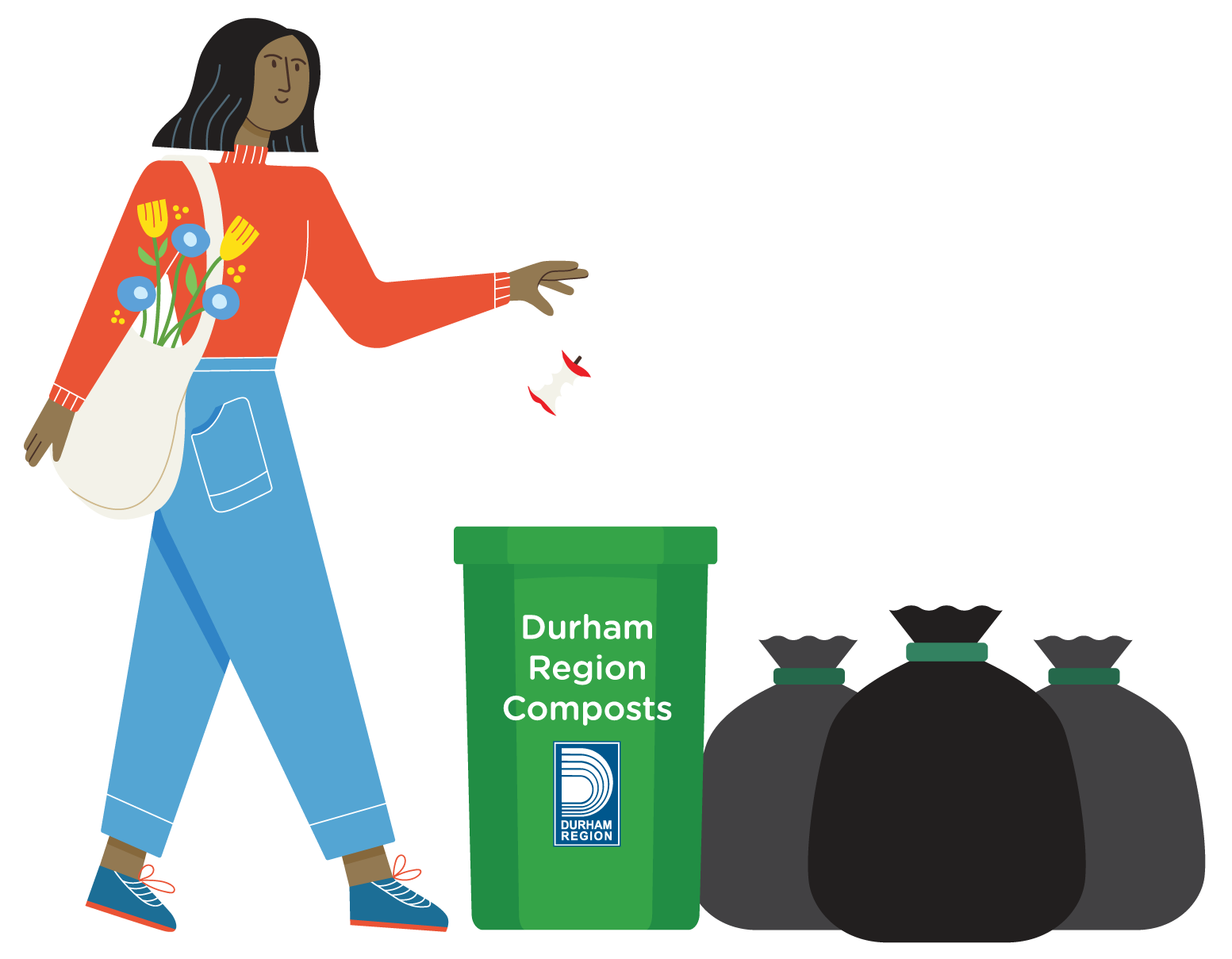 AD is a natural decomposition process that uses microbes found in the environment to produce methane, which can be collected and used as a renewable natural gas. AD is a safe, proven technology used within the waste and wastewater treatment sectors across North America and Europe.
The Region of Durham was planning a Mixed Waste Pre-sort and Anaerobic Digestion Facility to separate and convert waste like food scraps into renewable natural gas—used to heat homes and power natural gas vehicles and appliances.
Environmental Benefits
Mixed Waste Pre-sort and Anaerobic Digestion is still the preferred solution for Durham Region due to its many benefits, including:
A reduction in greenhouse gas emission.
Being a source of renewable natural gas.
Ensuring compliance with anticipated regulations banning organic material from landfill.
Increasing diversion rates.
Deferring the need to expand the Durham York Energy Centre.
Background Project Documents
Project Updates, Publicly Available Documents and Public Consultation
Public Consultation